Hilde Haneuse Heye is the deputy president of Blue Wave Software, a software company for banks, insurance companies, airports and yachting companies, founded in 1994. Before starting in the IT sector in Monaco with her husband, the founder of Blue Wave Software, she studied philology in Belgium. At the same time, the businesswoman created "Colibri", a marketing and communication company. She is fluent in English, French, Dutch and German.
Following the death of her husband, she sold the Colibri company and became the head of Blue Wave Software. The Monégasque company has now expanded worldwide, particularly in Africa. Hilde Haneuse Heye has several subsidiaries in Tunisia and Morocco. It is notably on this continent that she regularly travels with her association Femmes Leaders Monaco. An association with which she supports women from all over the world and defends equal rights for men and women in various fields: cultural, social, political, economic…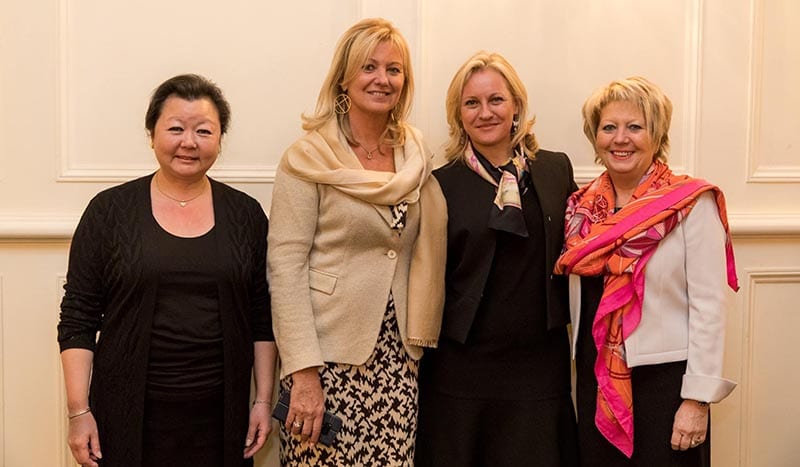 Hilde Haneuse Heye is very involved in community life. In this sense, different actions are organised with the members of the association, who are successful women from the Principality of Monaco. Her mandate as President of the Association Femmes Leaders Monaco ended in March 2020.
Girls and boys demand education for all. We are trying to support them in this direction and we invite each and every one of you to do the same to eradicate prejudices.
With the association "Aux cœurs des mots", of which Prince Albert II is the honorary president, Hilde Haneuse Heye wants to raise awareness of the inequalities between men and women, from a very young age. Among the initiatives set up, there is a writing competition aimed at children aged 10 to 13, in which 59 countries participate.