Dans un peu moins de deux semaines, les meilleures séquences sportives de l'année seront récompensées à l'occasion des Sportel Awards. Voici la liste des nominés.
Tandis que Sportel Monaco, salon professionnel dédié au marché des droits sportifs, a été annulé en raison de la crise sanitaire, les Sportel Awards eux, auront bien lieu du 26 au 28 octobre prochain au Grimaldi Forum. Célébrités du sport et public se retrouveront à l'occasion de cette compétition internationale qui récompense les meilleures séquences sportives de l'année écoulée. En plus de la cérémonie de remise de prix, le public pourra aussi profiter d'une série d'évènements pensés pour les fans de sport.
La liste des nominés :
Le prix du Ralenti se dispute entre :
FairPlay (Michael Lasserre, Monaco)
Monza – Story in Slowmotion (Phil Rorke, Dave Bee, Royaume-Uni)
Ocean Emotions (Clifford Webb, Royaume-Unis).
Le prix de la Découverte, lui, oppose :
Body+ – Gallaudet basketball (Matt Vega, Espagne)
Judo for the world – Jordan (Jose Macerola, Nicolas Messner, Hongrie)
Out of the rain (Marc Sauvourel, France)
Risques en cascade (Pierre-Étienne Léonard, France).
Les nominés du prix de l'Innovation sont :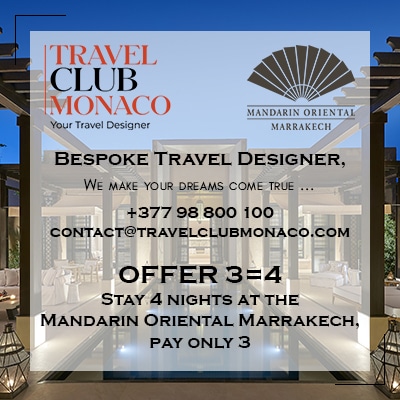 LaLiga virtual atmosphere (Oscar Lago, Espagne)
NASCAR on FOX Virtual Set (Gary Hartley, Zac Fields, Michael Dolan, États-Unis)
Virtual Fans (Ryunosuke Hosaka, Japon).
Le prix du Digital est disputé entre :
E-FISE 2020 : The biggest action sport phygital competition (Hurricane Group, France)
Kiswe's cloud production transforms the Tour of Flanders into a virtual cycling race (Kiswe, États-Unis)
WWE ThunderDome – Virtual Fan ExperienceJon Slusser (Chris Kaiser, CJ Davis, Matt Marcus, États-Unis).
Le prix de la Promotion d'un Programme oppose :
Boston Celtics deadly challenges (Steve Davis, États-Unis)
Tokyo 2020 Paralympic Games Presented by Toyota (Alexa Ainsworth, Matthew West, États-Unis)
The Season (Nick Piper, Australie).
Sont en lice pour le prix de la Publicité :
Jimmy works it out (FCB, États-Unis)
Nike – Never too far down (Wieden+Kennedy, États-Unis)
PMU SPORT : Émotions fooooooooortes ! (Agence Buzzman, France).
Enfin, le prix du Livre – Renaud de Laborderie oppose cinq nominés :
A life behind the lens – Thirty years of award winning photography of sports most iconic moments (Richard Pelham, Royaume-Unis)
Ferrari gli anni d'oro – Edizione ampliata (Leonardo Acerbi, Italie)
Le grand livre de la boxe (Jean-Philippe Lustyk, France)
Légendes du Tour de France (Gérard Holtz, Julien Holtz, France)
They Must Fall: Muhammad Ali and the men he fought (Michael Brennan, Royaume-Unis).
L'évènement des Sportel Awards est gratuit et ouvert à tous. Pour plus d'informations sur le programme, la compétition ou l'accessibilité, rendez-vous sur leur site internet.