Stevan Jovetic's career at AS Monaco certainly hasn't gone to plan, with injuries playing a huge role in interrupting his plans to get his career back on track in the French Riviera.
Since joining the Monegasques back in 2017, the Montenegrin has remarkably missed 79 matches through injury according to transfermarkt.com. His most recent ailment that occurred in April 2019 was unquestionably the worst when he ruptured the anterior cruciate ligament in his left knee that forced him to miss 21 games.
Now recovered from this setback, the 30-year-old's intent on making up for lost time, as he's already scored two goals and supplied one assist in his eight appearances in all competitions. Upon considering he's only been granted 260 minutes of action, and this makes his return look very impressive indeed.
Arguably, however, his most valuable contribution yet was in his team's recent 1-0 victory over Angers, where his masterfully taken goal proved the winner and helped Monaco snap a four game winless run in league play.
Playing upfront alongside Wissam Ben Yedder within Robert Moreno's fluid system, there was much to admire about his promising body of work. While his technical quality was on show on many occasions by way of some slick combination play, powerful dribbles and sound ball control, the way his movement and positioning benefited his team was the most prominent component of his display.
Offering his team a fantastic reference point and target when they needed an out ball to bypass the Angers pressure or from goal kicks, his presence was vital. Not only did this give Monaco a good outlet, it also allowed them to win second balls in advanced areas and win headed flick ons and knock downs to his teammates who'd strategically coordinated their movement around him.
Moreover, his checks towards the ball were key too, for they linked midfield and attack, with him finding space between the lines shrewdly. Placing doubt in the minds of defenders, his drops ensured his foes were in two minds whether to follow him and risk leaving space in behind or keep their position which would see him receive freely in dangerous central areas.
Image 1 – Sharp movement between the lines
Image 2 – Well timed drop deep between the lines to link play
Image 3 – Jovetic smartly drawing two men to create room for his teammates
Lively, bright and full of energy, the former Fiorentina sensation's runs in behind and into the area were of an extremely high standard. So intelligent at observing his surroundings, he identified when to embark on his runs depending on where his opponents were situated and if his teammate was in a position to oblige his surges.
Making sure his colleagues had their head up and could hit their pass on their preferred foot, he'd then smartly target gaps between defenders, the blindside of markers or when a teammate pulled an opponent out of shape. Another key to his success was how he embarked on his runs away from his man, so he could enjoy separation from his man so they couldn't impede his searing runs easily.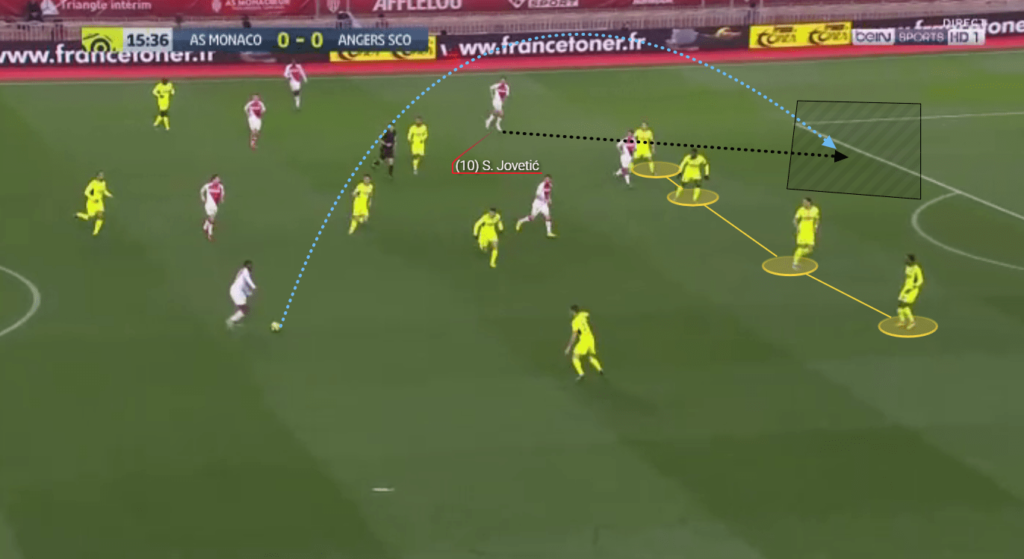 Image 4 – Classy blindside run in behind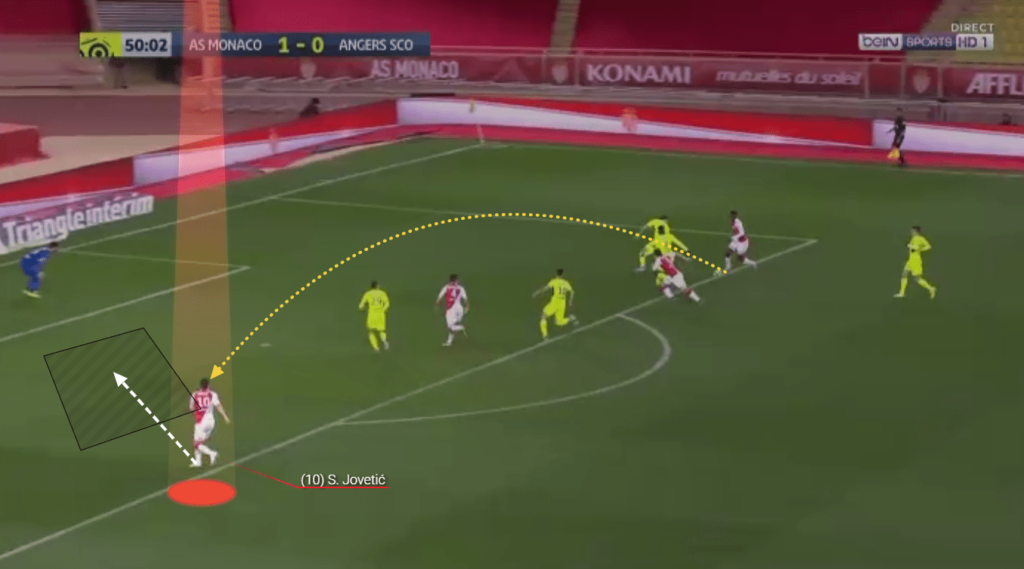 Image 5 – Jovetic surging into the box unmarked with a smart blindside run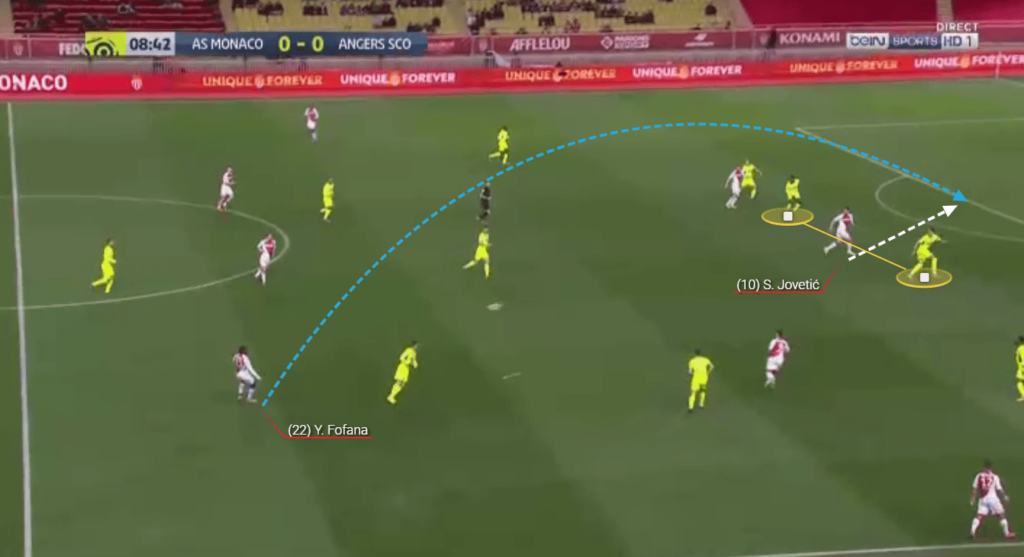 Image 6 – Smartly timed and directed run in behind between defenders
Image 7 – Superb run into the box to fire off a shot
Image 8 – Smartly peeling wide to be an outlet on the counter
Boasting lightning acceleration, once he got the jump on his adversaries, he was a handful to reel in, with his goal serving as a glowing testament to this. Having tried a couple of times to latch onto raking diagonals from Youssouf Fofana, a tactic that was clearly devised, the plan eventually bore fruit. In what was a beautiful passage that Jovetic capped off with an ingenuitive header over the Angers keeper, Danijel Petkovic, this was the difference maker in allowing his team to take home all three points. 
Image 9 – Sublime depth run prior to his goal
Sure to gain plenty of confidence following another uplifting outing, there's every reason to suggest he'll keep improving as he further builds his relationships with his colleagues and familiarises himself with Moreno's methodology.
While it'll take a while before he reaches a level resembling his absolute best, the well traveled, highly experienced forward looks set to be an instrumental figure within Moreno's framework. 
For the player himself and the club, all will just be hoping he can stay injury free so he can continue producing the goods for this ambitious Monaco side.