PHOTOS. Saint John's Day celebrated in the Principality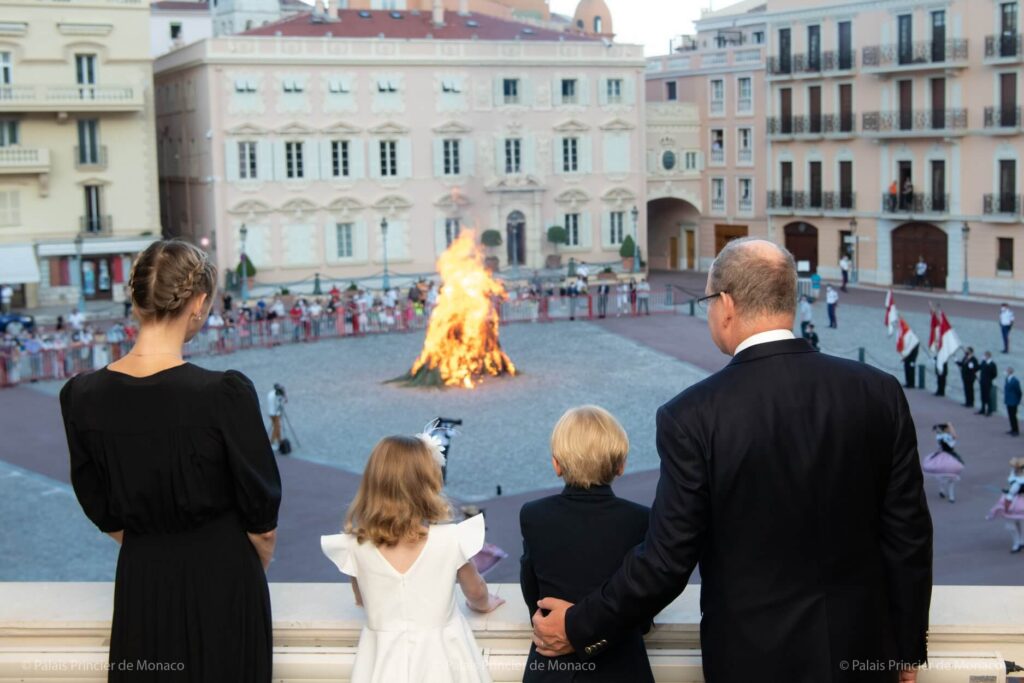 COVID-19 was not able to stop the Saint John's Day festivities held on the evening of June 23rd in the Prince's Palace square.
Every year, the Rock celebrates the birth of Saint John the Baptist, the prophet who announced the coming of the Messiah. For this occasion, a great bonfire – or batafoegu in Monegasque – took place in the Prince's Palace Square, after the traditional religious ceremony in the Palatine Chapel. It coincides with the longest day of the year.
Socially-distanced celebration
About a hundred visitors were present on site to attend the party. The celebration thad to adapt due to the current preventative health measures in place. There was no orchestra and only five dancers from the folklore group "La Palladienne de Monaco" took part as opposed to the usual twenty. They had to adapt their choreography due to social distancing.
Prince Albert, his wife Princess Charlene and their two children, Hereditary Prince Jacques and Princess Gabriella, attended the festivities from the Prince's Palace. Usually spread over two days, the feast of Saint John will not continue on June 24th due to the current epidemic.