Espace 22, the independent art gallery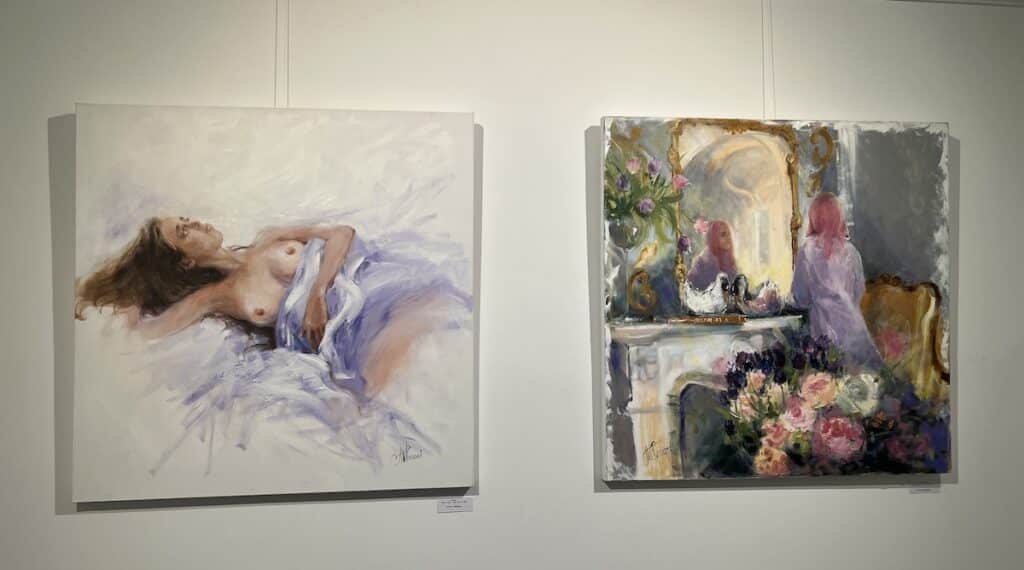 Espace 22 is currently hosting its 20th exhibition, called "Color Factory". 
This art gallery is not like any other. Open since January 2021, Espace 22 is a temporary exhibition space with an unusual concept. "The artists are on hand during our exhibitions. We do not provide staff. They open and close the gallery, welcome customers and make their own sales," the Espace 22 team explains. Visitors will be able to see paintings, sculptures and other creations, both classical and modern, until 23 February 2023.
To celebrate its 20th exhibition, the Monegasque gallery has chosen to show four artists. Maryna Maryenko, Maria Mikileva, Tatiana Perreard and N. Nathan have all lived on the Côte d'Azur for several years. Choosing local artists is Espace 22's credo. "Our original intention was to promote Monegasque artists and those from the surrounding area," they told us. However, while the Riviera has many recognised artists, it does not have an infinite number of them, so Espace 22 also works with different artists' collectives, some of which are international.
This week, it is his turn to be in the gallery. "Exhibiting near where you live means you feel at home. It's more intimate than in a traditional gallery, we can also invite our friends if we wish, it's a very pleasant freedom altogether," says N.Nathan, a resident of Cap d'Ail and no stranger to art galleries. The artist who defines himself as a " pop-street-art " artist is showing eleven creations, including sculptures and hung pieces.
At Espace 22, as in traditional art galleries, the works are also labelled with a price and selling is part of the experience for artists like N. Nathan, who talks about it very openly: "Here, it is obviously easier to talk to enthusiasts and the public, outside of the openings. And as we can talk about our pieces, we can expand on our work more easily."
Espace 22 is planning a dozen exhibitions with free admission over 2023. We already know that the venue will host Ukrainian, Monegasque and British artists. The Art Collect collective is also expected, twice, as well as a second collective, Multi Art Events.