How must the luxury industry evolve to stay competitive?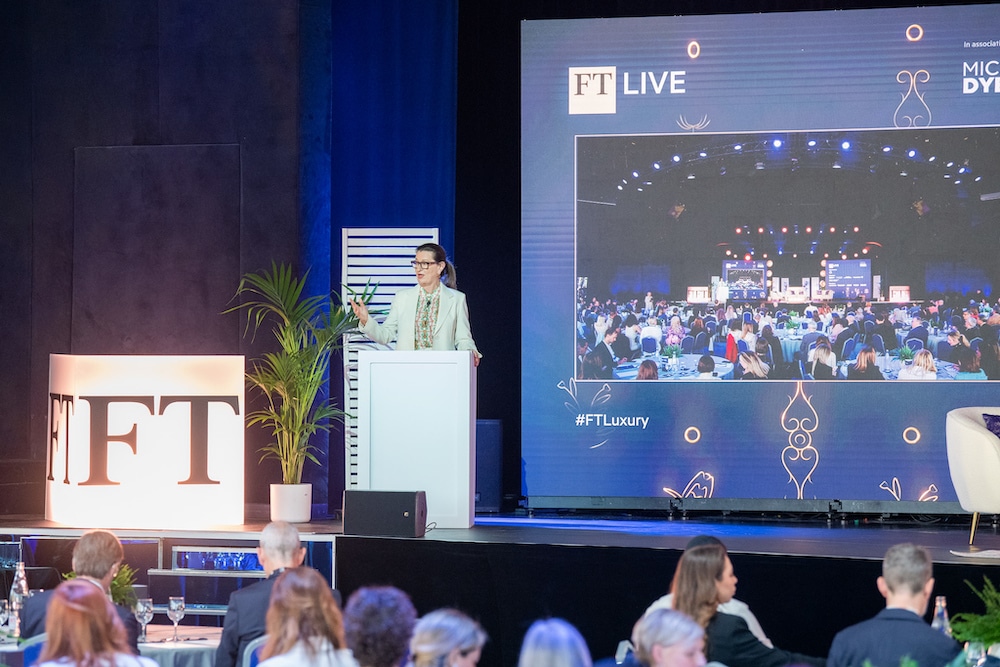 The answer lies in 3 key points, raised in Monaco at the Financial Times Business of Luxury Summit 2023.
The Sporting Monte-Carlo hosted the Financial Times Business of Luxury Summit 2023 from 21 to 23 May. The event was organised by the famous British newspaper The Financial Times, and drew entrepreneurs from different business sectors to talk about the luxury industry, its growth, its challenges and, above all, its ability to adapt to the new environmental challenges.
The three-day event was an opportunity to broach a range of topics and look at how the luxury industry needs to evolve if it is to survive.
1. Luxury must be sustainable
The speakers began with the observation that the greenwashing era is coming to an end. From now on, companies cannot just make announcements: they must take concrete action to implement environmental strategies, or they will lose ground.
Prince Albert II, who attended the event, said that "We do need to set a path not only for economic but also ethical progress (…) When we last gathered here in 2009, the theme of the summit was 'Beyond green economics, ethics and enticement.' I'm glad to see that since then many brands and companies have fully embraced the challenge of sustainable luxury, constantly innovating and improving their social responsibility. … but there's room for further improvements… Actions can and should speak louder than words."
2. The luxury industry must adapt to new technologies
The luxury goods industry is evolving through Web 3.0, a decentralised web using blockchain technology, and particularly through digital fashion. Today, consumers are even buying virtual clothes, for example in video games such as Fortnite, to customise their avatars. But these seemingly purely virtual purchases influence our physical world and the way we consume.
"The metaverse is real," says Alice Delahunt, founder and CEO of the SYKY fashion platform. "It will mature in ten years' time. It democratises and decentralises talent." To back this statement up, Alice Delahunt compares the phenomenon to the social network Instagram, which has given rise to a whole new generation of photographers. "We have to keep in mind that more and more Gen Zs [born between the late 1990s and 2000s, Ed.] spend more money on luxury goods for their avatars. 70% of Gen Z personal style is influenced by their digital style," says Alice Delahunt.
3. Luxury must offer a new kind of tourism
Overtourism bears significant responsibility for greenhouse gas emissions. Since Covid, tourism-related activities have declined a little, but there has also been a shift in tourists' desires and needs.
"Covid really delivered a great kick to our backside, we took things for granted before, we had more than 70 percent of our customers coming from other countries and suddenly there was no travel," says Michael Ward, Managing Director of the famous London luxury store, Harrods. "The real key now is to make everything experiential. [Covid] changed the way we had to approach our local customers. We created, for example, the most beautiful hairdressing salon in the world, and had the third-best world sushi chef on board. The locals are coming in – more than 50 percent – and with China re-opening their borders and a continued US tourist boom – that's the cherry on the cake for us."
Tom Marchant, owner and co-founder of luxury travel agency Black Tomato, says that the way we travel since the pandemic has changed our priorities. "During Covid, people realised how important travel is to their lives and how much it defines them," he says, adding that since Covid, tourists have wanted to improve the quality of their trips.