Top Marques back with new features in 2023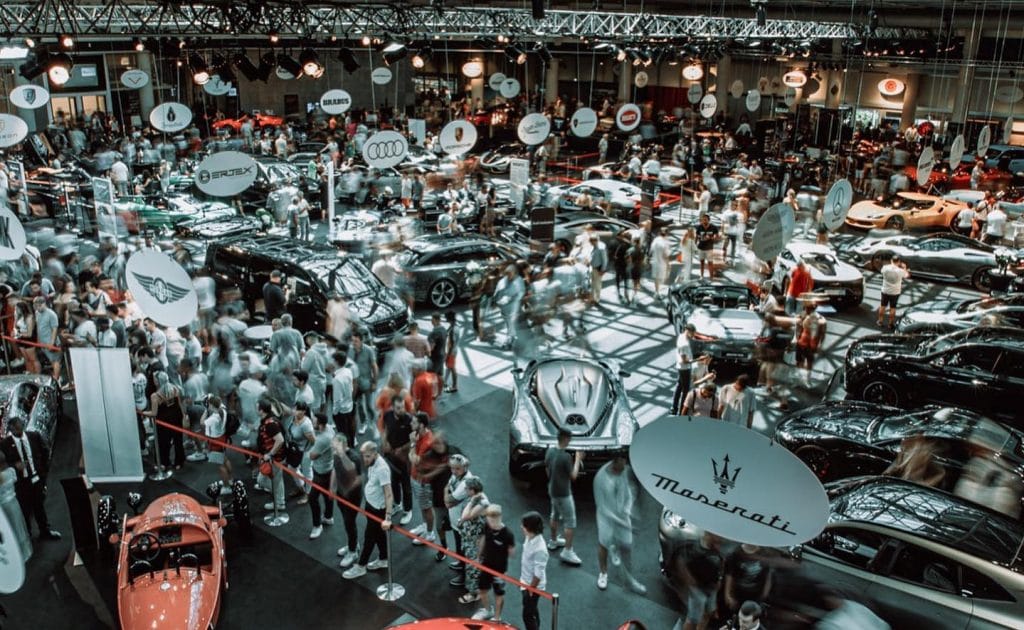 A presentation of the 18th edition of Top Marques took place in the Café de la Rotonde at the Monte-Carlo Casino. 
"Following on from the success of the 17th edition, we wanted to bring you an even better, more extraordinary edition, with more supercars, collector cars, technological innovations and "green" vehicles than in 2022." With these words, Salim Zeghdar, CEO of Top Marques, kicked off the press conference to present the new features of one of the biggest events in the Principality.
This year, around one hundred exhibitors from all over the world are expected from 7 to 11 June at the Grimaldi Forum in Monaco. Once again, dozens of vehicles will be on show, from supercars to classic cars, boats and motorbikes, as well as watches and jewellery.
A first auction 
One of the exciting new features of this 18th edition is an auction on Thursday 8 June. This will be the first auction carried out by Monaco Car Auction, with a focus on the Italian make, Ferrari. "I wanted to organise an auction. This year it will happen (…) and there will be themed sales over the next three years," said Salim Zeghdar.
6 worldwide launches
Each year, Top Marques features world previews of a number of vehicles, with certain brands unveiling their latest creations on Monegasque soil. In 2023, six global launches are planned: Venturi's Flex lunar vehicle, which will be taken to the moon in 2026 by SpaceX, a battery-free electric e-roadster, a first, the all-new Dallara Stradale, IR8 Tribute model and two Ford Restomod Broncos, presented by Velocity. The sixth and final exclusive vehicle is still being kept under wraps, although we do know that it will be presented by a European manufacturer.
The Quantino twentyfive, a battery-free electric e-roadster and the Venturi Rover Flex. © Top Marques
GMK, competitions, Lego…
The event's content continues to expand. The influencer GMK is again an ambassador for the event and will be available on 10 June for an autograph session. He will also unveil a little beauty, "the most powerful motorbike in the world," as he put it.
Several competitions will be held: you could win sneakers (GMK x Top Marques collab), or a sailing course and a sailing licence by taking part in the drawing competition on the theme of "tomorrow's mobility", for children in the Principality aged 7 to 17 and organised by the Yacht Club de Monaco in partnership with the education department. For the younger visitors and the young at heart, there will be Lego workshops on an automotive theme. "For those who want to build their dream car out of Lego," smiles the Top Marques CEO.
As for the real vehicles, visitors can count on the presence of motorbikes and classic cars in particular, not forgetting innovations such as the latest version of the MC Clic flying car, which Prince Albert II rode last year.
Useful info
8,9,10 June: 10 am to 7 pm
11 June: 10 am to 6 pm
Ticket prices can be found on this page.