The future of Dries Mertens has been a hot topic of debate in recent weeks, which has been heightened by him and Napoli still unable to agree on a contract extension. 
With his contract running out at the end of the season, the likes of Inter Milan, Atletico Madrid, Chelsea and AS Monaco are justifiably keen on acquiring the experienced attacker. Although he'd be available on a free, his reported €6 million a season wage demands, plus a signing on bonus, are quite hefty for a 32-year-old.
If that's what it takes to get the deal over the line, it would certainly be money well spent, for he's proven what an exceptional player he is.
A prolific goalscorer and boasting the tactical adaptability to play centrally or out wide, he'd be a huge asset for AS Monaco's frontline, for he'd add another dimension and layer of unpredictability to their plans.
An accomplished finisher, Mertens has showcased how lethal he can be in this regard during his time at Napoli. So good at finding the back of the net with placed finishes, composed 1v1s with the keeper, searing long range efforts, neat dinks, quality volleys and tidy tap ins, he has a finish for just about any scenario.
Sublime finish vs. Barcelona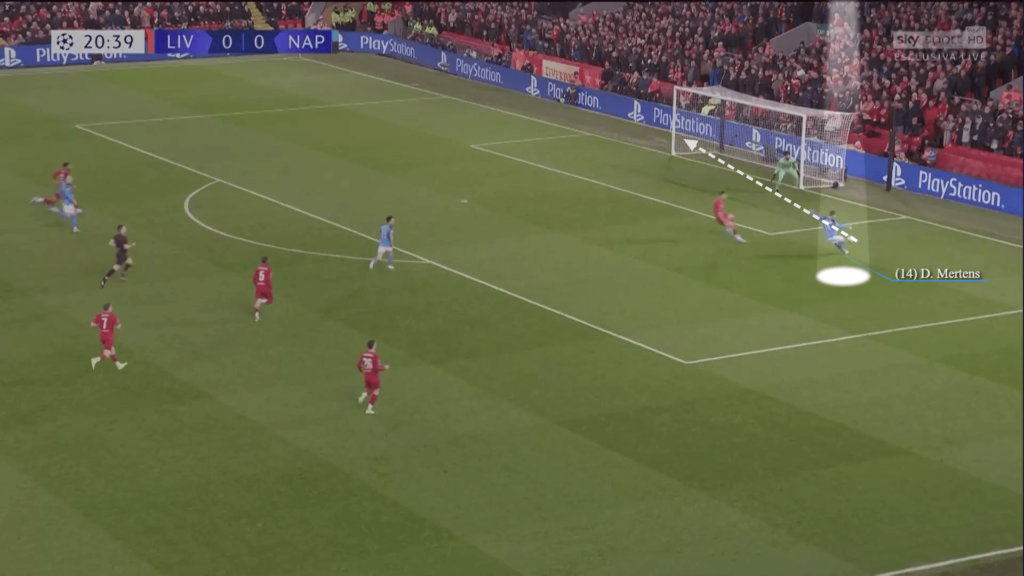 Brilliant finish from the angle past Liverpool's Alisson
How he gets into such promising positions is fundamental towards his success and owes much to his intelligent movement. So awake to where the vacant spaces are available, the Belgian international scans proficiently to work out where to tailor his movement. Nimble of foot and swift of mind, there's many ways he can hurt opponents with his combination of speed and smarts. 
Masterful at timing his depth runs, adversaries struggle to keep tabs on him. Keen to target zones on the blindside of markers, between fullback and centre back and both centre backs, he makes the most of such openings to break free unimpeded. 
Beautifully timed run in behind
This elusiveness for his foes transfers into his surges into the box, where he checks his runs shrewdly, attacks crosses and cutbacks to get goalside and performs sharp dummy runs to unbalance markers. 
Nifty run into the box to get goalside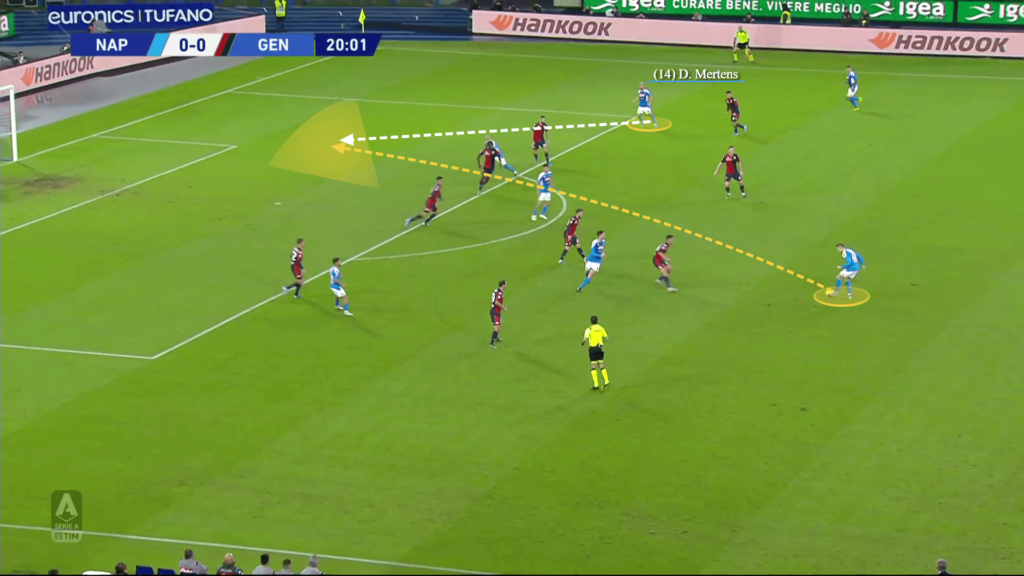 Crafty blindside movement to burst into the box
The way he performs opposite movements and rotations with his fellow attackers has only added to his worth, for this helps generate disconnects in backlines and manipulates their structure so he or a colleague can exploit them.
Making room for Ruiz between the lines by pinning his man
Drawing out defenders to make room for his colleague to run in behind
It's also notable how he can drop deeper and fulfill a false nine role, as the diminutive 169cm frontman can link play superbly. Possessing lovely ball control and a neat first touch, this, when blended with his strength and low centre of gravity, sees him pose as a crafty opponent to handle.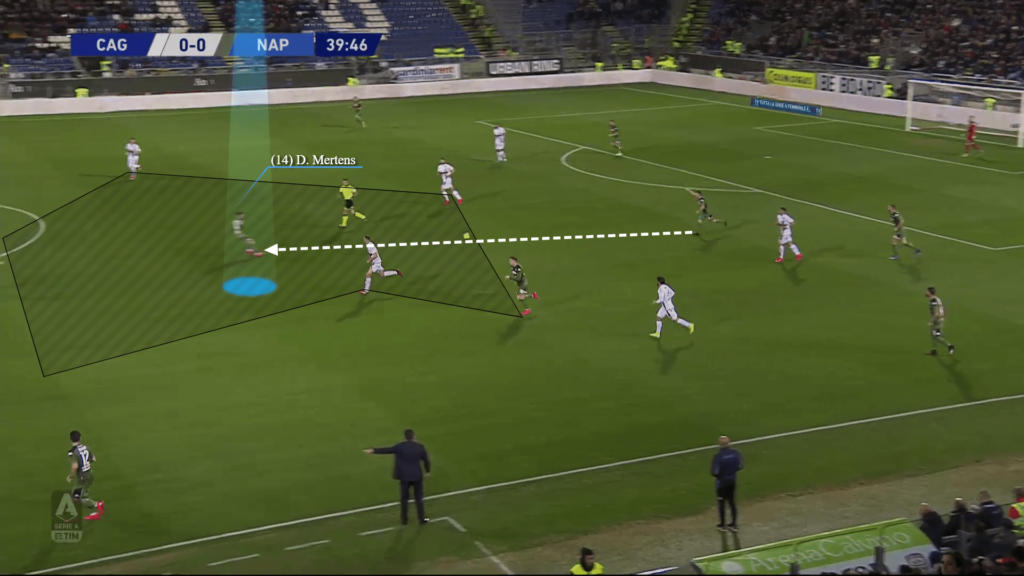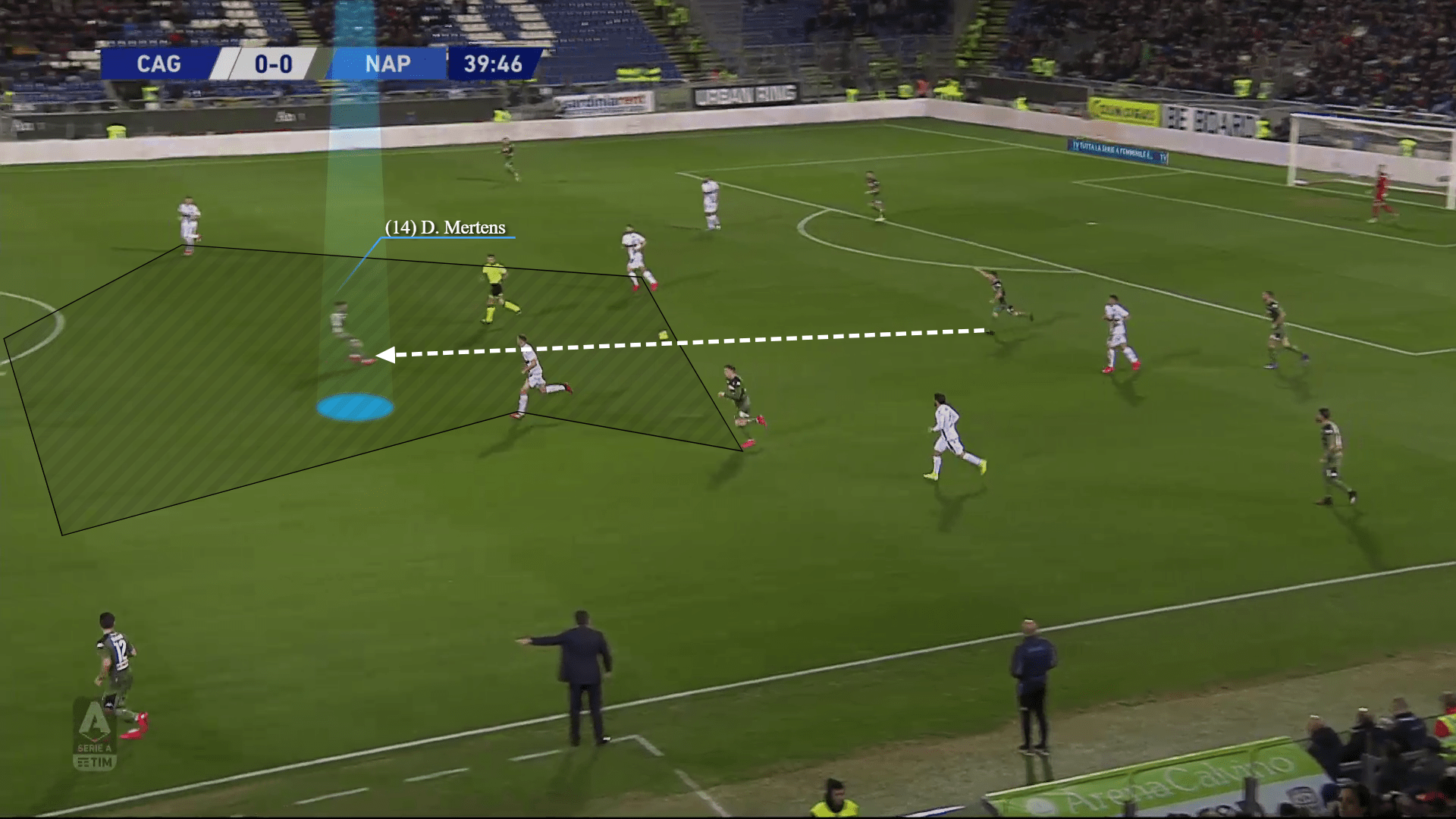 Dropping deep to link midfield and attack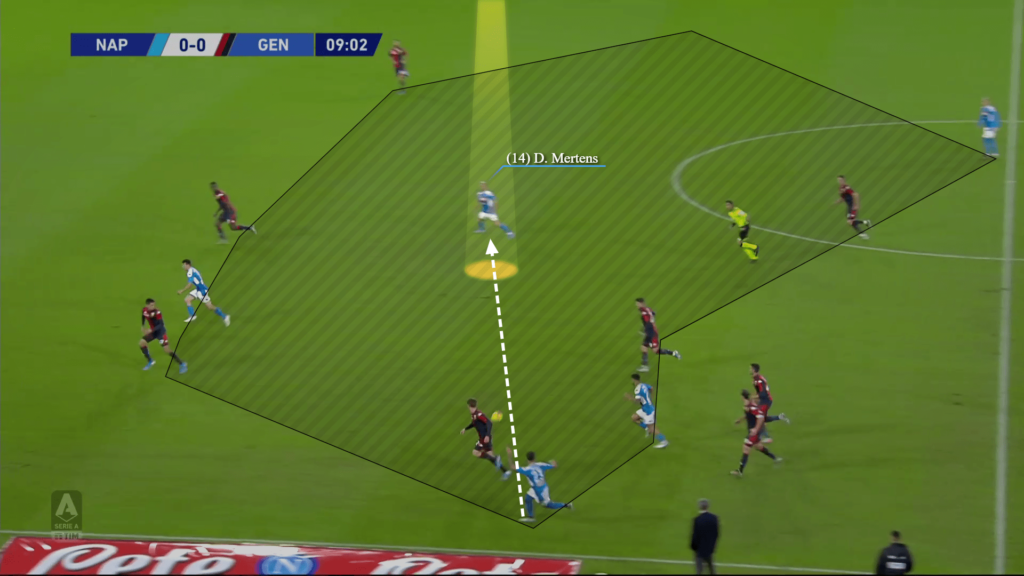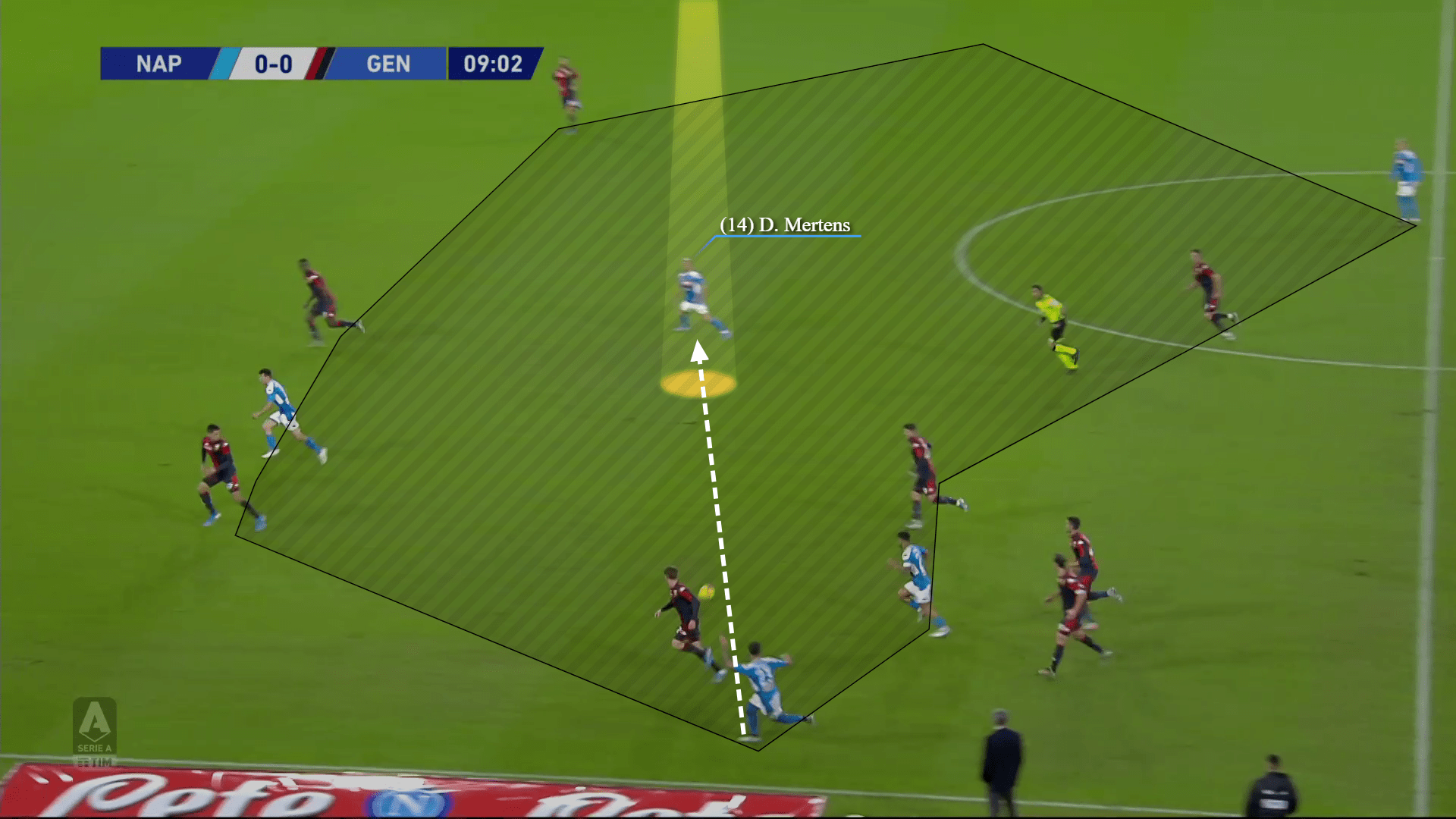 Intelligent space finding between the lines
So slick on the ball and able to beat his man both on the turn and when facing them 1v1, his array of maneuvers to outfox his man has been key. On top of using his agility to twist and turn his marker, how he alters his pace and uses feints and shimmies has aided his cause when beating trackers or maintaining possession under pressure. 
Rounding things out with his passing, and the former PSV star uses all parts of his foot and excellent range to pinpoint targets in a variety of ways over all distances. Whether combining intricately in close quarters with flicks and lay offs, striking incisive through balls on the ground, hitting lofted deliveries in behind or recycling possession, his value here is plain to see.
Great vision and execution to play in Callejon
Wicked through ball in behind
Provoking two pressers as he then finds the free man
Furthermore, his crosses, cutbacks and brilliant set pieces only amplify his offensive contribution, which sees him blend chance creation and goalscoring. 
By the numbers from his last five seasons, and his 0.57 goals per game, 0.29 assists pg, 3.67 shots pg, 2.63 dribbles pg, 4.69 touches inside the box pg, 1.96 shot assists pg and 4.63 accurate passes into the box and final third pg depict his attacking quality.
Having established himself as a fantastic player both in Serie A and in Europe since joining Napoli in 2013, it's been a joy to watch him develop his craft working under the likes of Rafael Benitez, Maurizio Sarri and Carlo Ancelotti.
Clinical, instinctive and with so much top level experience that's taken him to two World Cups, one Euro and seen him shine in the Champions League, Mertens would definitely be a super addition for Monaco.
With his future far from sorted, monitoring where he ends up will be a case of watch this space with intrigue.