COVID-19: More than €470,000 raised for Princess Grace Hospital Centre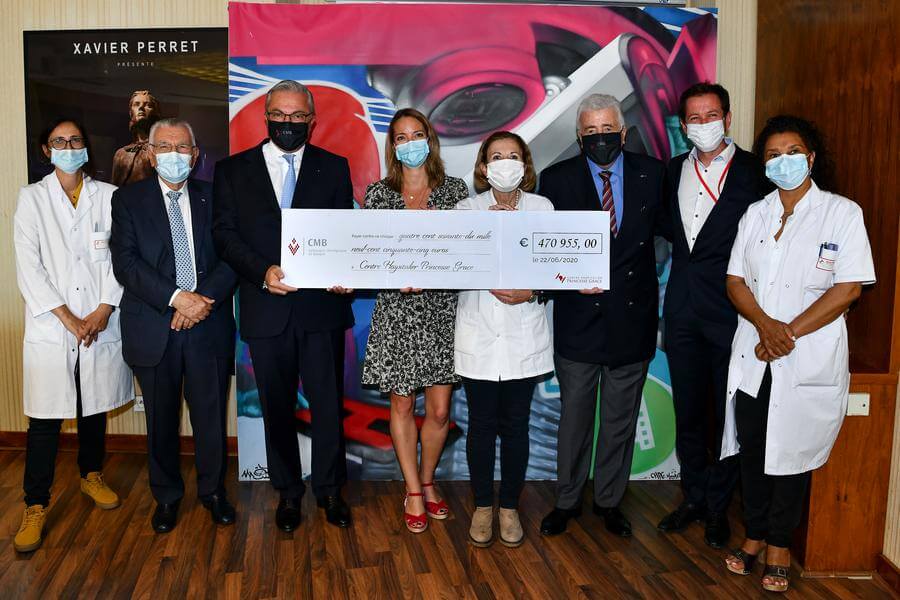 The Compagnie Monégasque de Banque handed over a cheque for €470,955 to the Princess Grace Hospital Centre.
The Princess Grace Hospital Centre, which has been on the front line since the start of the COVID-19 pandemic, has been given a generous donation from the Compagnie Monégasque de Banque. In one month, the bank raised over €470,000, €100,000 of which they donated themselves.
Funds invested in services affected by coronavirus
"It is a sum that will greatly help the PGHC, whose resources were utilised during the management of the pandemic, both in terms of staff costs, biomedical investments and protective equipment," explains the Prince's Government. "The sum raised will enable the hospital to adapt as the epidemic evolves and will be invested in the services impacted by COVID-19."
In addition, the health situation in the Principality has taken an unexpected turn. In a press release published on Monday, the Prince's Government announced a new positive case in COVID-19, the 101st since the beginning of the epidemic. One additional person has recovered.