Having left AS Monaco on loan in January to join Granada in La Liga to obtain more consistent minutes, things haven't worked out entirely as planned for Gil Dias. While the health crisis and coming into a Granada team that's been doing well didn't help his chances of stamping a starting berth, the Portuguese flyer's still made some tangible progress.
Featuring in 10 games since his arrival, but only been handed three starts, he's had to wait patiently for his opportunities for the team currently sitting 10th in La Liga. Importantly, however, in the three matches he's started, Granada have won two, as they defeated Real Valladolid 2-1 and Alaves 2-0, while understandably losing to Real Madrid in his other start.
The man who can play as a winger, a fullback and a wingback, was especially impressive in the Alaves fixture, where he wreaked havoc from his left wingback post. Playing a part in both of Granada's goals, this outing would've not only given him a confidence boost but also endeared himself to manager, Diego Martinez, who subsequently backed him by handing him a start against Real Madrid.
Set to return to the Monegasques outfit for next season at this stage, it'll be interesting to see how he fares and if Robert Moreno sees him as a part of his plans. A player with a very useful skillset due to his versatility, technique and crafty movement, and still only 23, he's certainly a player with plenty of upside.
Improving all the time on the defensive end, where he's shown how effectively he can track runners in behind or when they drop short, his awareness and reactions have been highlights. In addition, his aggressive pressing and counterpressing has helped his team win the ball back in promising areas to then attack quickly against backpedaling defences. Also shifting across smoothly with his teammates and communicating and gesturing with his teammates, this has only added to his worth.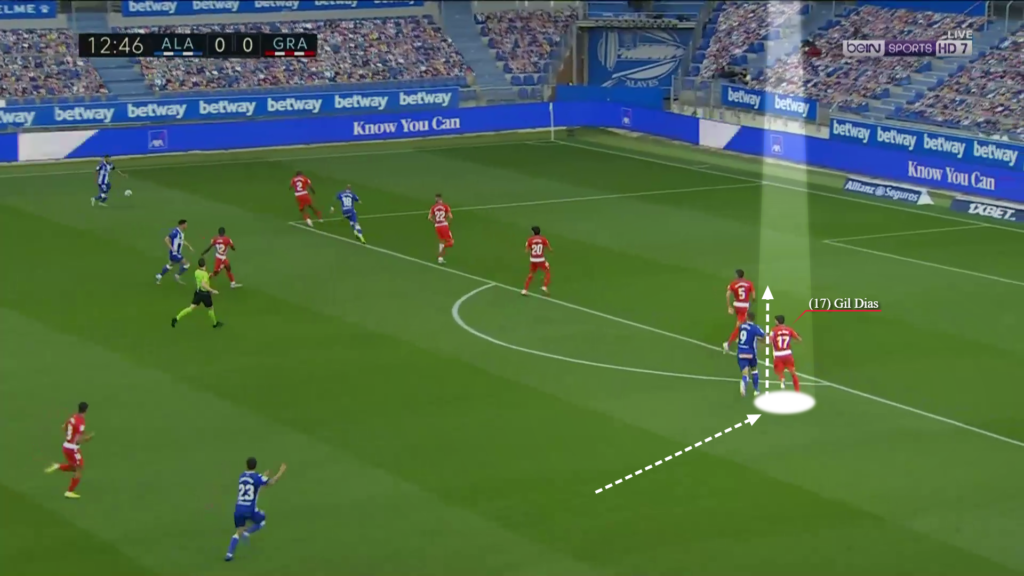 While he's performed admirably on the defensive end, it's always been the case that he's at his best on the offensive end. Relishing every chance to burst forward and add width and depth to attacks, his energetic runs are a massive threat. Timing and angling his runs so he can either surge into the final third, draw out the opposition fullback to create a disconnect within opponents' backlines or be isolated 1v1 with his man, his aptitude here adds another dimension going forward.
It's notable how he times his runs on the blindside of his man when marauding into the area, for he uses his dynamic advantage over his more stationary, ball facing marker to gain an edge when attacking crosses.
Aside from stretching rearguards and being a menace with his barnstorming bursts, the way he's rotated with his forwards to embark on underlapping runs and positioned himself to generate numerical superiority to progress the ball has been very beneficial too.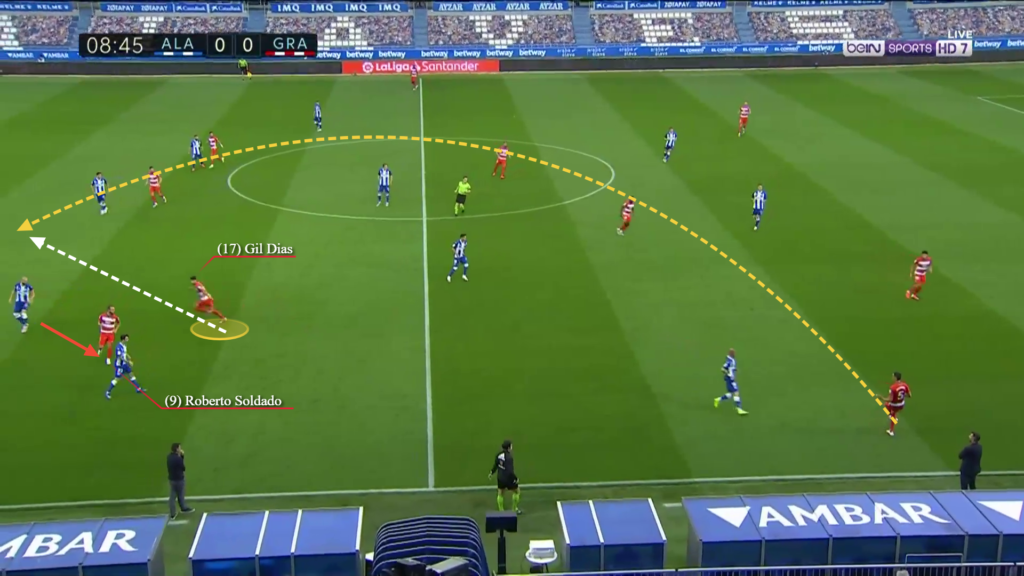 Supplementing the aforementioned with his mastery with the ball at his feet has amplified issues for his adversaries. So comfortable on the ball and able to handle high pressure situations, his close control, awareness and ability to twist and turn away from danger has been hugely impressive. Moreover, how he protects the ball with his body and long legs, plus can outfox trackers with nifty changes of pace and direction, feints, body swerves, disguised passes and shimmies has served him well too.
From wide positions, the fact he can often carry the ball upfield with oceans of space ahead of him has suited him superbly. Efficient at then drawing out opponents to press him, before then finding the free man in the vacated space or breezing past them, this allows his team to gain an edge by manipulating defensive setups.
Great at avoiding pressure and so hard to read due to his languid dribbling style, opponents certainly haven't found it easy containing him.
Shifting the focus to his passing, and the former Braga sensation's shown how he can combine smoothly in close quarters, strike incisive through balls and link play coherently. Furthermore, his deliveries into the box through his measured crosses and cutbacks give him an extra string to his bow. Although his passing accuracy over the course of this season is only at 83.6%, this isn't too bad, for he's a player that attempts many risky, progressive passes into the final third.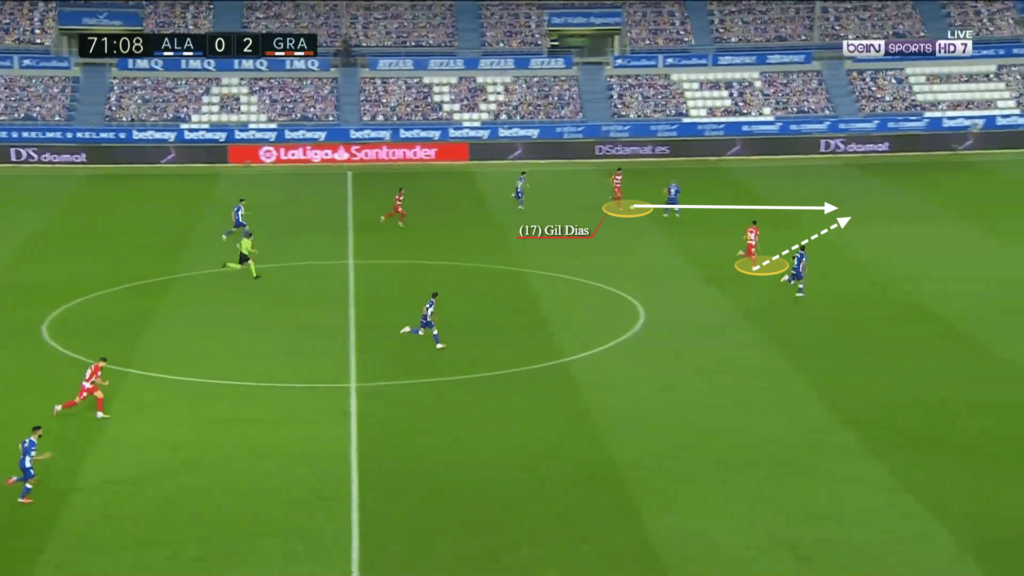 Having made 16 starts for Monaco before being shipped out on loan to Granada, it'll be intriguing how Monaco's new sporting director Paul Mitchell assesses the talented wide man. With Benjamin Henrichs recently leaving for RB Leipzig and the health crisis tightening up spending, this could well leave an opening for him within Moreno's squad.
All things considered, even if he might not be a guaranteed starter, Dias is unquestionably a handy player to have in the squad due to his quality, age, tremendous scope for improvement and capacity to play in multiple positions.