"Made in Monaco" beverages going down well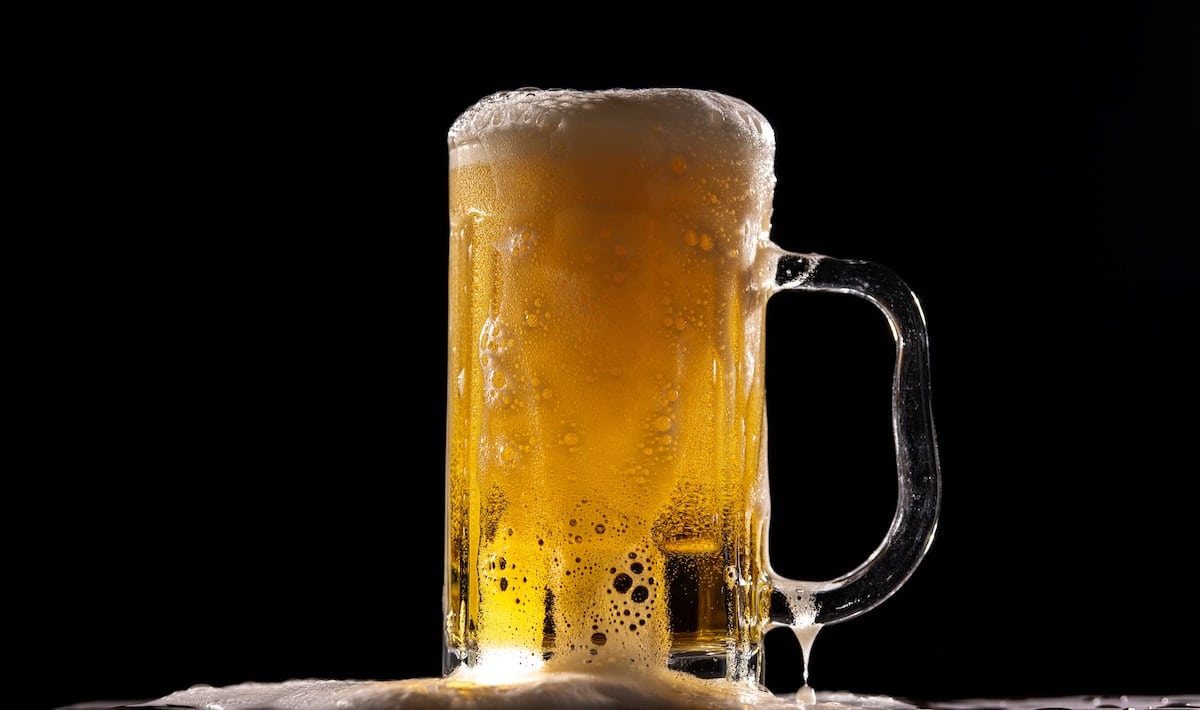 The Brasserie de Monaco has an international reputation, while Monte-Carlo Beer has announced its transition to 100% organic beer. Thirsty to find out what other drinks can wet your whistle in the Principality, in addition to Monegasque beers? Read on!
On 25 March, Monaco's only brewery brought a silver medal back to the Principality from the Concours International in Lyon. Their 'Blonde de Monaco' lager scored 7.6/10 for taste and texture and 8.4/10 for appearance, colour and head, which was the highest score on those criteria for any of the beers at the show.
The silver medal in the lager category is a great tribute to the Monegasque brewery's work. Founded in 2008 by Gildo Pastor, it brews a hundred thousand litres each year.
While the Blonde de Monaco stood out, their Blanche (white beer) and the Ambrée (amber ale) can also be enjoyed, in moderation, come the summer weather.
Monte-Carlo Beer goes green
It's not about awards, but it kind of is! The Monegasque brand announced it is transitioning to 100% organic beer in March, after 18 months of research and development. AB certification is the order of the day, and is awarded to products containing at least 95% certified organic agricultural ingredients. "No pesticides or chemical fertilisers are used in our crops," states Monte-Carlo Beer. From now on, the beer will no longer be brewed in Saint-Raphaël but in Mouans-Sartoux. The beer uses a blend of three malts and three hops produced in France, and is top-fermented, with 4.5% alcohol.
Monte-Carlo Beer gets a new look. © Monte-Carlo Beer
It's (almost) all change as there is also new packaging for the bottles. However, and this matters to its creators, Monte Carlo Beer should taste the same! William and Anthony conducted a blind taste on twenty or so 'regular' consumers, who couldn't taste any difference. A refreshing, non-bitter beer to try out!
Monegasque cocktails
At the American Bar in the Hôtel de Paris, the spotlight is on the Principality's neighbourhoods. On the vintage side, a Monte-Carlo cocktail is composed of Bénédictine liqueur, made in Fécamp in Normandy, Hudson Manhattan whisky, with woody and fruity notes, and Angostura, a beverage made from rum, gentian and orange peel. La Condamine also features on the drinks menu. The cocktail of that name is made with champagne, lemon juice, aniseed syrup, egg white, passion fruit juice and, the main ingredient, l'Orangerie liqueur, which is produced in the Principality.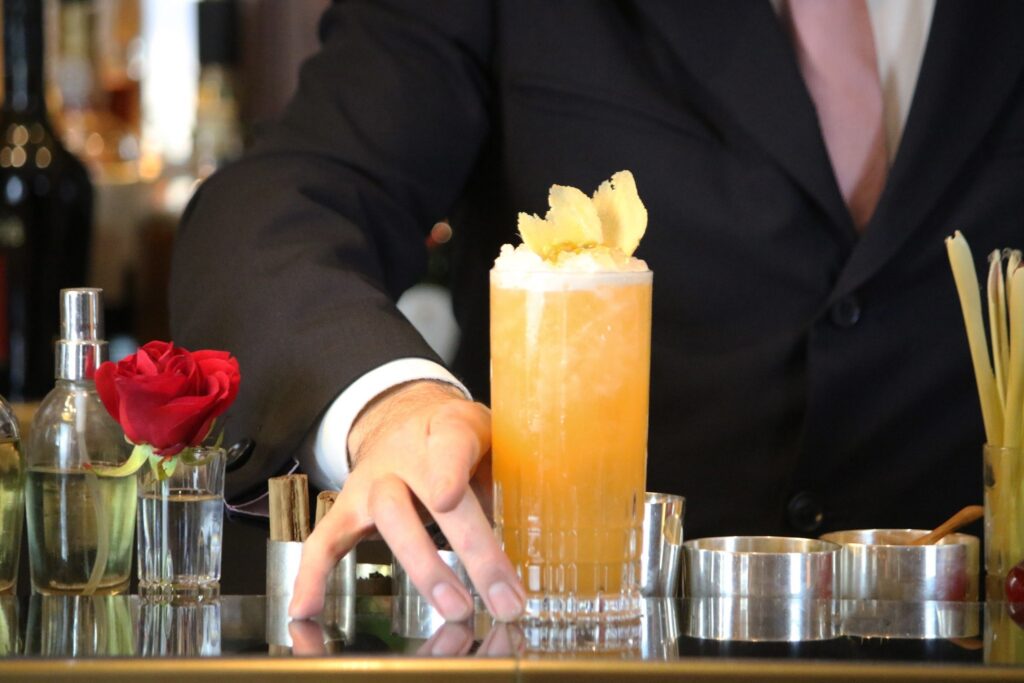 © Hôtel de Paris / Facebook
L'Orangerie, a Monegasque liqueur
The Principality boasts 600 bigaradier trees. Somewhere between grapefruit and mandarin, the trees produces bitter oranges. Since 2017, the Monegasque Philip Caluzzo has been marketing a liqueur made from the peel of these unusual oranges. L'Orangerie can be found on many hotel tables in Monaco today.
From Duty Free at Nice airport to Japan by way of Singapore, the Monegasque liqueur continues to promote the Principality internationally! It can be served as a cocktail, aperitif or digestif!
La Maison du Limoncello
A specialised grocery shop is due to open on the Rock on 16 July 2021. The lemon liqueur from Italy is made from lemon peel, alcohol, water and sugar. Limoncello is traditionally served very cold, or even iced, as a digestif. With terrines, honey, mustard and Menton lemon nougat, the Maison du Limoncello will offer a variety of products including limoncello cream, which adds dairy products to the limoncello for a creamy texture and a more subtle lemon taste.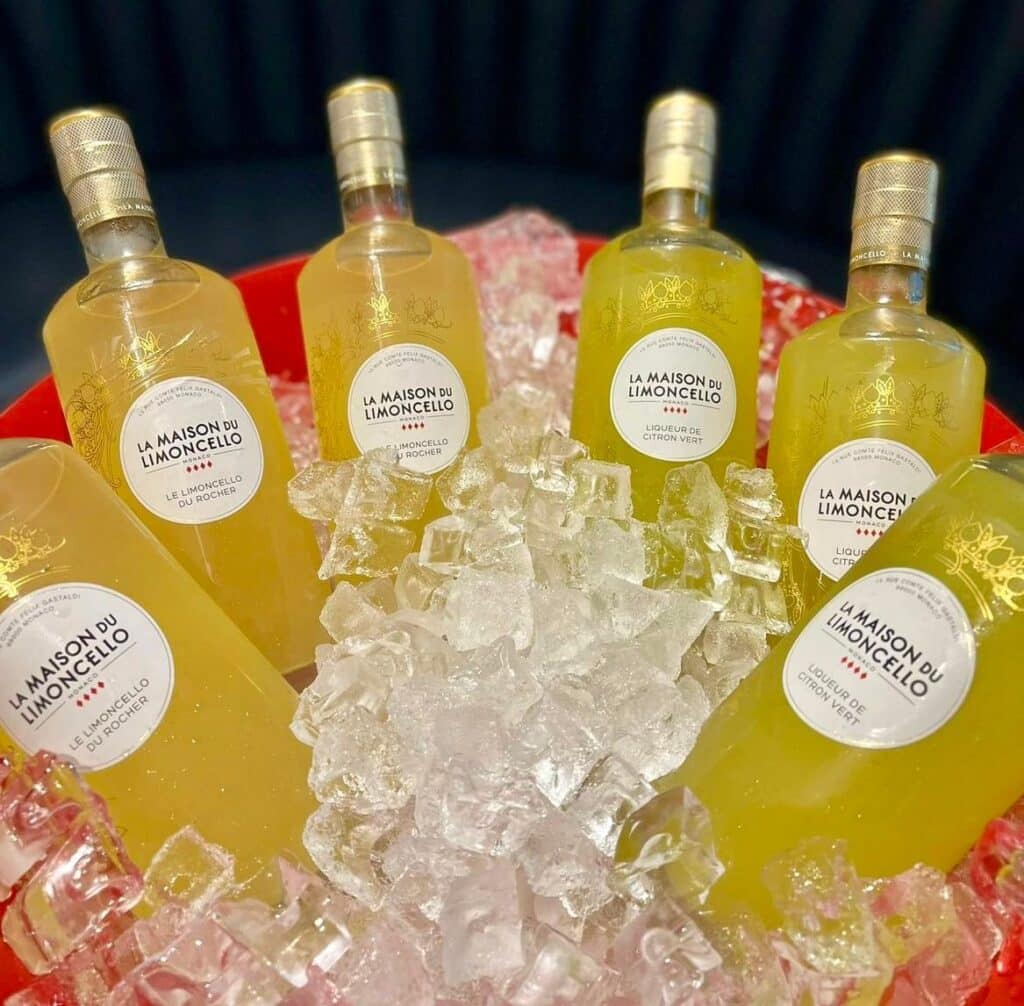 Did you know?
You may have heard of a drink called a 'Monaco'. It is made from beer, lemonade and grenadine (pomegranate) syrup and is named after the Principality. While there seems to be no official history for the Monaco, its creation is commonly attributed to a certain George Booth, who was allegedly inspired by an American cocktail made from cider and beer called "snakebite". The Monaco's name is said to be a reference to the colours of the Monegasque flag: white from the lemonade and red from the pomegranate. In 1995, the Dutch group Heineken launched "Monaco de Panach'", a ready-made Monaco in a bottle, for drinking at home. The drink even gave its name to the so called "Monaco meeting", of Isère maquisards (resistance fighters) during the second world war,  at the Hôtel de la Poste in Méaudre on 25 January 1944 to be precise.