Umberto Langellotti, President of the Monegasque Cycling Federation since 2008, spoke to Monaco Tribune about the current situation of world cycling and the Federation's missions, created in 1985.
A member of the International Cycling Union, the European Cycling Union, the French-speaking Cycling Union and the National Olympic Committee, the Monegasque Cycling Federation (MCF) is one of the sport's global bastions. With a membership that is nearly 50 professional riders, including big names like Christopher Froome (Team Ineos), Peter Sagan (Bora-Hansgrohe) Nairo Quintana (Team Arkea Samsic) and soon Egan Bernal (Team Ineos), the latest winner of the Tour de France, the MCF and Monaco are defining themselves as one of road cycling's key players.
Umberto, do you think that the COVID-19 pandemic and economic crisis could change people's mindsets and allow cycling to develop more in the future?
I think this is a real opportunity for competitive cycling and cycling in general. We can already see it in increased sales in specialised cycling stores. Bit by bit, everybody has started riding a bike as a means of transport. Several cities are starting to think about developing the number of bike paths to increase urban cycling, which I think is a huge plus. In Monaco, there are already people thinking along these lines. I have had a few meetings with the Government, the National Council, and the Mairie to see how we could facilitate creating spaces dedicated to cycling. We have an ideal territory of almost 2 km2, where we can all get around on bicycles, something which is now within everyone's reach given the development of electrically-assisted bikes. Attitudes are beginning to change, even though young people no longer cycle like they used to. Back then, the best present a kid ever got was a bike. Now it's more like the game console (he smiles). We are working to pass on this culture, so that young people get used to cycling, learning in a way which makes them adapted to riding around town with cars next to them.
We have about 50 professional riders, among the best in the world.

Umberto Langellotti
What measures were taken by the Monegasque Cycling Federation during the lockdown?
We have a lot of professionals with us because the ICU international regulations require them to test for their cycling licence in their main place of residence. We have about 50 professional riders, among the best in the world. We tried to inform them as best we could during the lockdown on what they could and could not do. They enjoyed [[[the service]]] during this unusual time. Most of them have also tried virtual races on home trainers. During the lockdown, many lent themselves to the game, playing with amateur cyclists on virtually-connected races, in almost real-life conditions with varying levels of difficulty. This allowed them to take their minds off things and to continue training whenever possible, even though there is no substitute for going outdoors.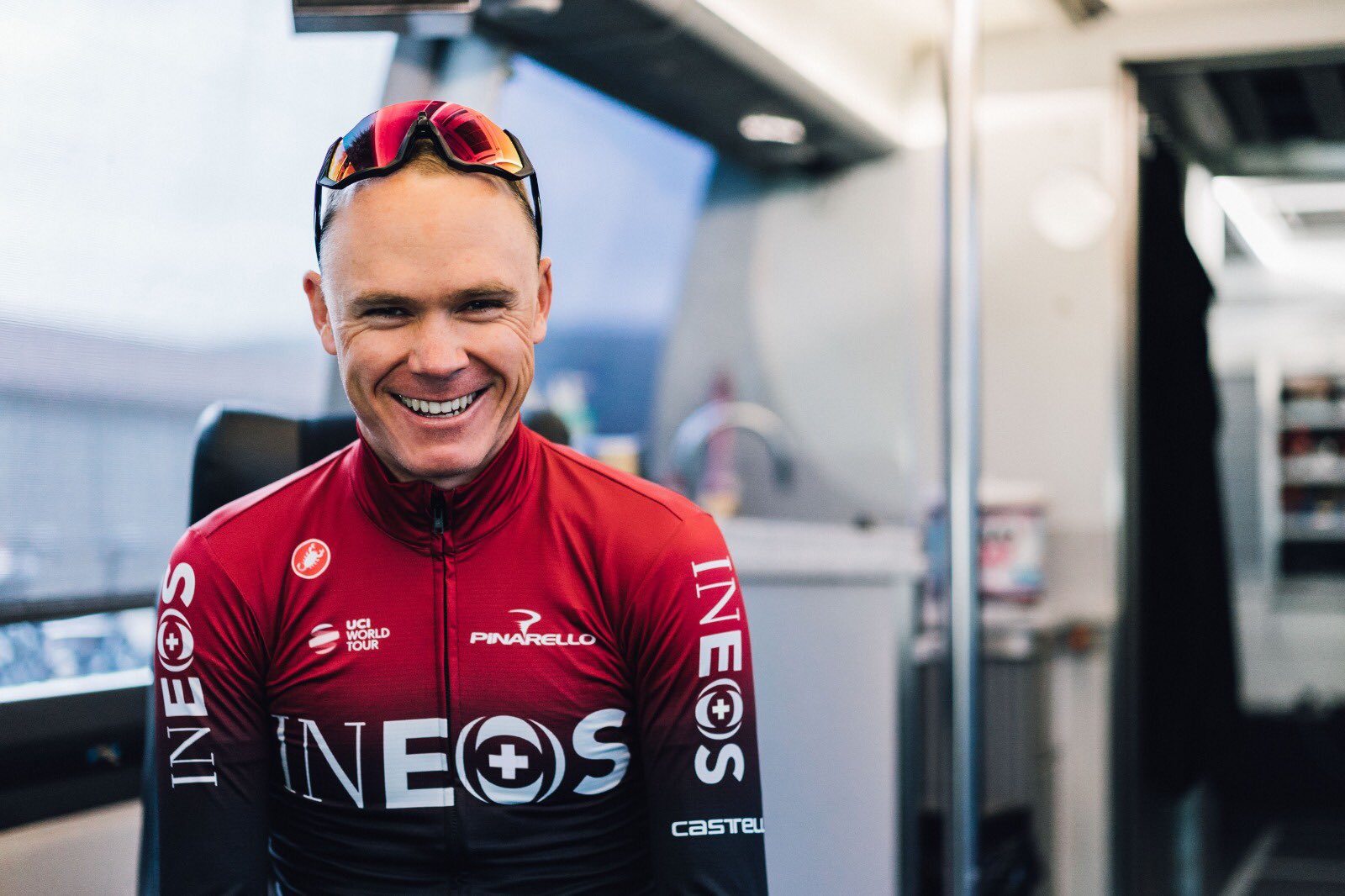 How do you explain the fact that, for several years now, the Principality and its surroundings have attracted so many of the world's greatest professional cyclists?
The taxation, of course, you can't deny that. But that's not all. There are, above all, ideal conditions in Monaco and on the French Riviera in general. Once I was talking to Steven Kruijswijk (Jumbo-Visma), who had just moved here to ask him how he felt. It was December, and he told me he'd never experienced this. In Holland, at that time, it's cold, it rains, it can even snow. There was a lot of sunshine here. And the training conditions are also perfect, varied, with slopes, passes, flat and downhill. In Monaco, there are all kinds of cyclists' profiles: time trial specialists, sprinters, climbers, punchers.
Some cyclists don't necessarily have a licence with the MCF but who train regularly in the region…
For the French, there are unfortunately no tax advantages. But many are settled on the French Riviera and often come to train in Monaco. There is La Madone in Sospel, where it is rare not to come across a professional cyclist. The other day, I ran into Geraint Thomas (Team Ineos). This allows young people to see these champions, [[[who are often very open to chatting]]]. Our Espoir team ("Hope", for those who are under 23 years old) often rides with the professionals in winter. This is an excellent opportunity for our cyclists.
Doesn't Monaco deserve a world-renowned classic or a stage race?
The problem is that in Monaco, with the traffic, it is challenging to organise a race because it blocks the whole city. There had been a project for a European Championships between Monaco and Nice, but the attacks (on July 14th 2016) put this project on hold, which we then had to cancel. There is also the Tour de France, which started in Monaco in 2009. We may consider a European Championship again in the future, but that doesn't seem easy to organise. On the other hand, we do host an annual World Cup event for electric mountain bikes. The race takes place in France, in the commune of Peille. This year, it has been cancelled. But in March 2021, we will host the opening round again. The electric-assisted bike is quite trendy. We can't neglect this discipline, which is becoming increasingly promising.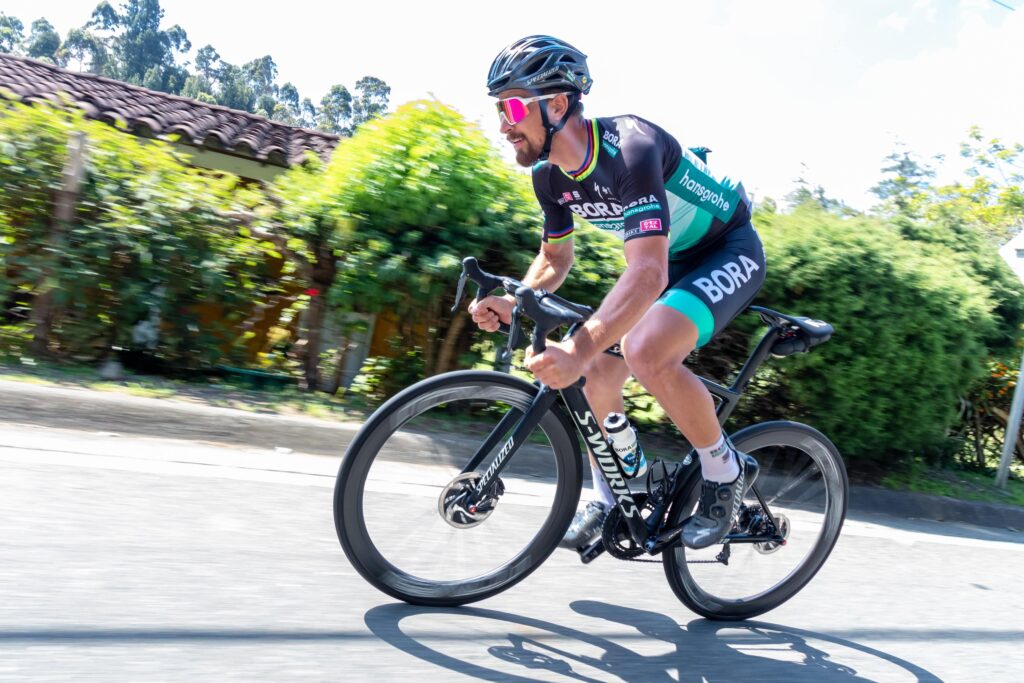 Could a Monegasque team be created in the future for the ICU WorldTour, such as Bahrain-McLaren, Astana Pro Team, UAE Team Emirates, Israel Start-Up Nation?
We already considered this a few years ago. I won't hide the fact that the government was not very keen on the idea. It was during the years when doping was rampant in the peloton. And if a doping case had ever arisen within the team, it would have been immediately the Principality's fault, even if we hadn't been responsible. All it takes is a rider with dubious practices in the team to tarnish Monaco's image. So for now, it's not on our list. Our primary goal is training young people so that they can reach the top level while welcoming professional cyclists who wish to train with us.
The future of world cycling depends on young hopefuls

Umberto Langellotti
How do you view current cycling around the world?
The calendar has been turned upside down, the season has turned upside down, almost ruined. But we will do our best to organise as many races as possible (Langellotti is also a member of the ICU road commission). Many will take place at the same time, including classic cycle races that will go ahead at the same time as the Giro d'Italia (October 3rd to 25th) or the Tour de France (from August 29th to September 20th, starting in Nice). Economically, the situation is complicated as well. A lot of sponsors have had to pull out. We hope they will come back next year because it could be difficult for teams to survive. Cyclists have not been paid or are unemployed. And that's not to mention the problem for young riders trying to turn professional this year and who don't have the opportunity to give it a go at the moment. We are working to prevent some promising young riders from being left behind. The future of world cycling also depends on these young hopefuls.