Given the grave economic consequences caused by COVID-19, Monaco Tribune has set out to meet some of the Principality's young entrepreneurs to discuss their perception of the current crisis, the challenges they have faced and the possible innovations to overcome such hardships. Last week, we spoke to Cédric Cavassino, head of the cleaning company Azur Tech and former President of the Young Economic Chamber of Monaco (a branch of the Junior Chamber International) in 2014.
Like Antoine Rey and Alexandre Maniloff, other members of the association who spoke about how the crisis has impacted their businesses, Cédric Cavassino spoke about Azur Tech, founded more than forty years ago, while discussing the challenging weeks that they have had to face due to Covid-19.
How has Azur Tech adapted to this unprecedented crisis?
It's been a difficult situation to manage. In the cleaning and industrial sector, we're on the front line given our role as a major player in these kinds of health issues. Several key players approached us about infections and contact points, particularly in the common areas of buildings. We have had to adapt, with some clients being forced to close, such as casinos, yet we have made up for it through new contracts with other clients. Our work was never at a standstill, especially during the crucial moments of the epidemic when it was important to act on a personal level to reassure our frontline teams. We supported them with various tools that were made available, such as supplying personal protective equipment and by respecting social distancing. It wasn't easy, but we managed to stay on course without putting any of our employees out of work.
We preferred to leave the subsidies to other companies that were really struggling
Has the economic impact of lockdown already had repercussions on the company's financial health?
We are lucky to have taken action by having sufficient cash flow to deal with this kind of hardship. We suffered minimal decline compared to some other companies, around 20% over March and April, the two months we were in lockdown. But we made up for this in May and June. We are even expanding this year compared to last. This is why it was worth it in my mind not to request any subsidies which we might have been entitled to. Our economic strength allowed us to cope with the crisis. We preferred to leave the subsidies to other companies that were really struggling.
Did your work diversify during lockdown?
We had to deal with infections, with calls being made two or three times a day to places we would typically only pass once. So, we had to provide more services at certain sites, which compensated for the places that were open to the public but who no longer used our services.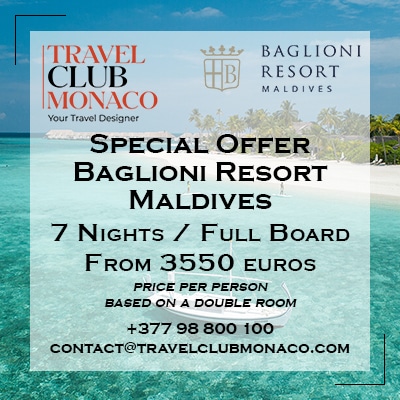 Did you have to give up any ongoing projects?
For the moment, we are not feeling the effects of the crisis. On the contrary, we've recovered well given a high number of enquiries. There were a certain number of projects that had been suspended but since started up again in May. We have had a good resurgence in this area. We even hired management staff during the lockdown. That was planned beforehand, but we chose to continue to hire them because our work allowed us to do so. As far as we're concerned, we can't say that we've been impacted by the crisis in the long-term.
We are fortunate to be in a country that is invested in its economy
Could an increased number of people working from home and the disappearance of many onsite work premises put the brakes on your growth in the years to come?
Indirectly, for sure. Our services deal with offices a lot, so if they were to get smaller, we would inevitably see a reduction in our workload. This is a possible development that we have to bear in mind for our own growth. Working from home is one of the things that could threaten us. We may have to diversify our business with our customers to make up for this potential decline.
How do you see the future and the next few weeks?
I have the impression that Monaco's economy is solid and has held up well in the face of this crisis. We know the pillars of the Monegasque economic model are construction, real estate and tourism, which remain ever-present. The latter has been deeply affected, but construction seems to be recovering well. We are nevertheless fortunate to be in a country that is invested in its economy and very active with numerous projects such as the port extension, which gives us hope for the future. We're not panicking, even if we will have to be vigilant with payment delays that could lengthen if some clients have economic difficulties. But I remain confident.