Prince Albert II and Princess Charlene support International Women's Rights Day
Spray cans in hand, the Prince and Princess once again showed their support for 8 March.
A huge artpiece is being prepared again this year. A painting, the result of a collective effort in Monaco, will be unveiled on March 8, International Women's Rights Day.
The 2023 theme: "Women and sport as seen by the next generation." This is why 100 year 3 (second grade) pupils from the Principality have contributed to the project.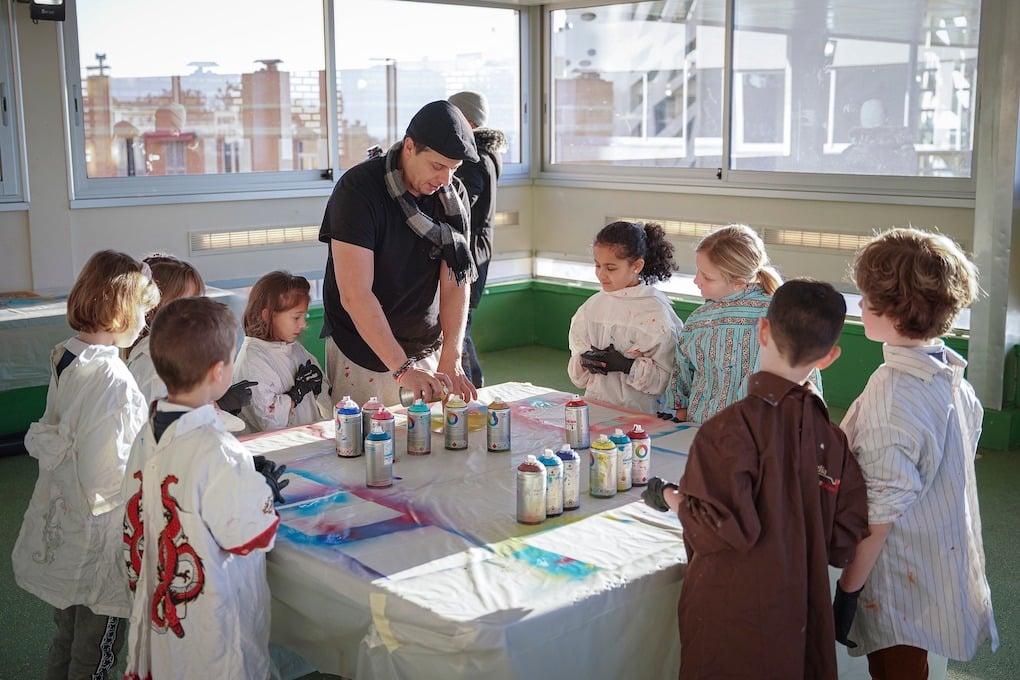 At their side was Mr OneTeas, who has been overseeing the operation for several years. Prince Albert II, Princess Charlène and Céline Cottalorda, Interministerial Delegate for Women's Rights, created their pieces with the artist, to go along with those already created by the children.
The Sovereign prepared a painting with the image of a judoka and the word "strength". As for Princess Charlene, she opted for a rugby ball, with the inscription "Forti Ünseme", or "stronger together" in Monegasque.
This is not the first time that the Prince and Princess have shown their support for this cause. Last year, Prince Albert II was one of the 100 personalities from the Principality who contributed to the collective work on the protection of women's rights and the sea. In 2021, the Prince and Princess appeared in a video that was made to thank the women on the front line during the lockdown. In 2019, Mr OneTeas presented a huge photograph consisting of 76 portraits of women. The Sovereign Prince took part then too.