"AS Monaco is in my heart": Jessica Tchobanian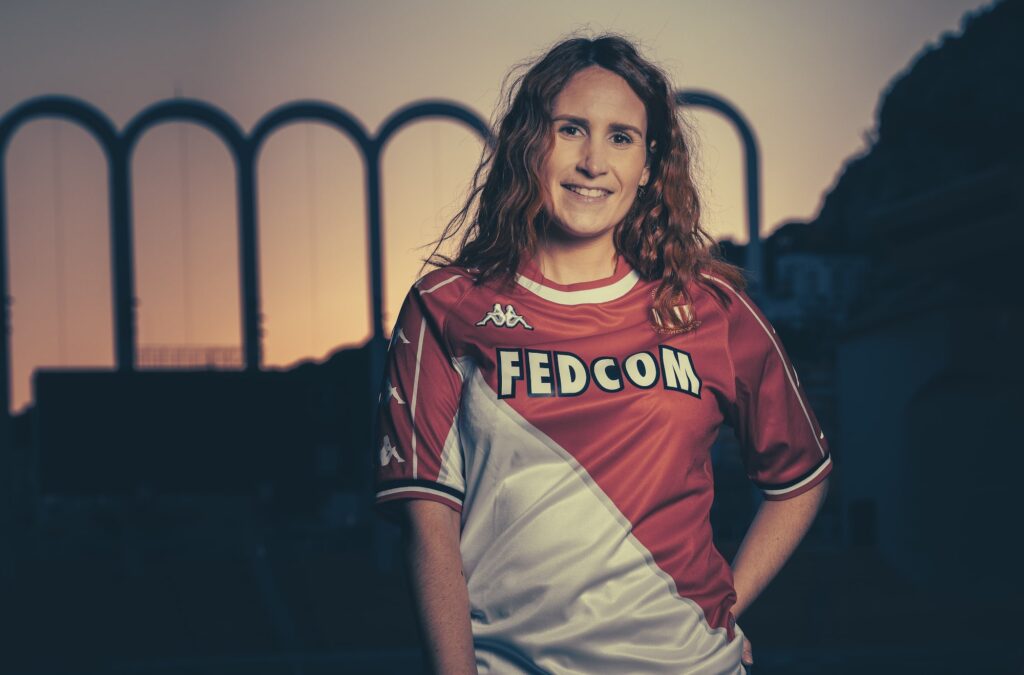 Monaco Tribune gives loyal ASM supporters a voice in the series  "AS Monaco is in my heart". 
Our fourth meeting is with Jessica Tchobanian (33), a loyal supporter of the club since her childhood and who recently posed in the reissued 1999-2000 shirt.
How did you fall in love with AS Monaco?
I grew up right next to the Louis II stadium, with my parents, in the Fontvieille neighbourhood. My parents both love football. Evenings and weekends at home were all about football. My brother played and my father coached at US Cap d'Ail. I couldn't get away from it (smiles). Football is an obvious choice for me. Back then, we even went to the game with my grandparents.
You never grew out of it? 
Never! At the time, high school pupils could go to the matches for free. I used to go all the time. Not quite so often when I went on to further education. But I have always followed the club very closely. Today, I hardly ever miss a match at the Louis II stadium.
It seems you are also a Roca Team fan…
I was an AS Monaco Basket player for many years. At the time, the club was playing in the Nationale 2 league. I have been fortunate to see the club grow. From N2 to Euroleague, it's really crazy. I hope the club will bring home a major title in the years to come. In any case, I never miss a match!
What are your favourite memories as a supporter?
I won't say 2004, that would be too easy. Plus, I was too young to go to the away games back then. My fondest memory is 2017. Unlike 2004, the season ended with a title. We walked on water that year. Nothing could go wrong.
Which players have made the biggest impression on you?
Ludovic Giuly! From the start. My first shirt had Giuly's name on it. He was my hero, I had autographed photos all over my room.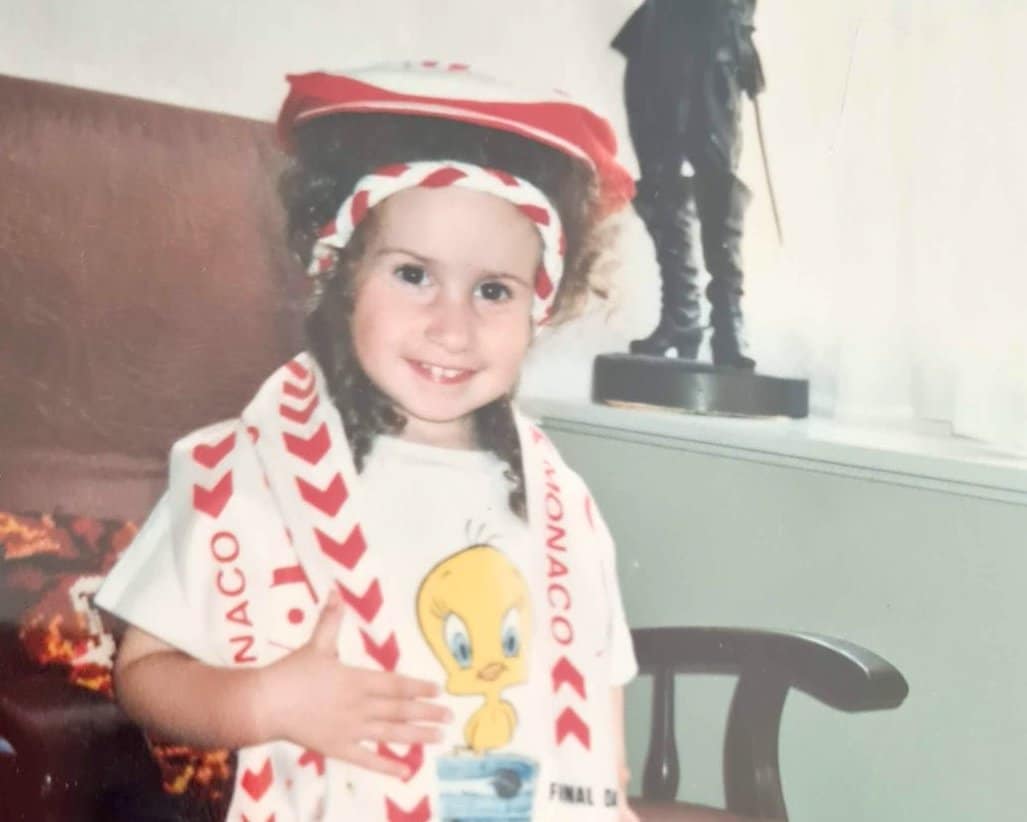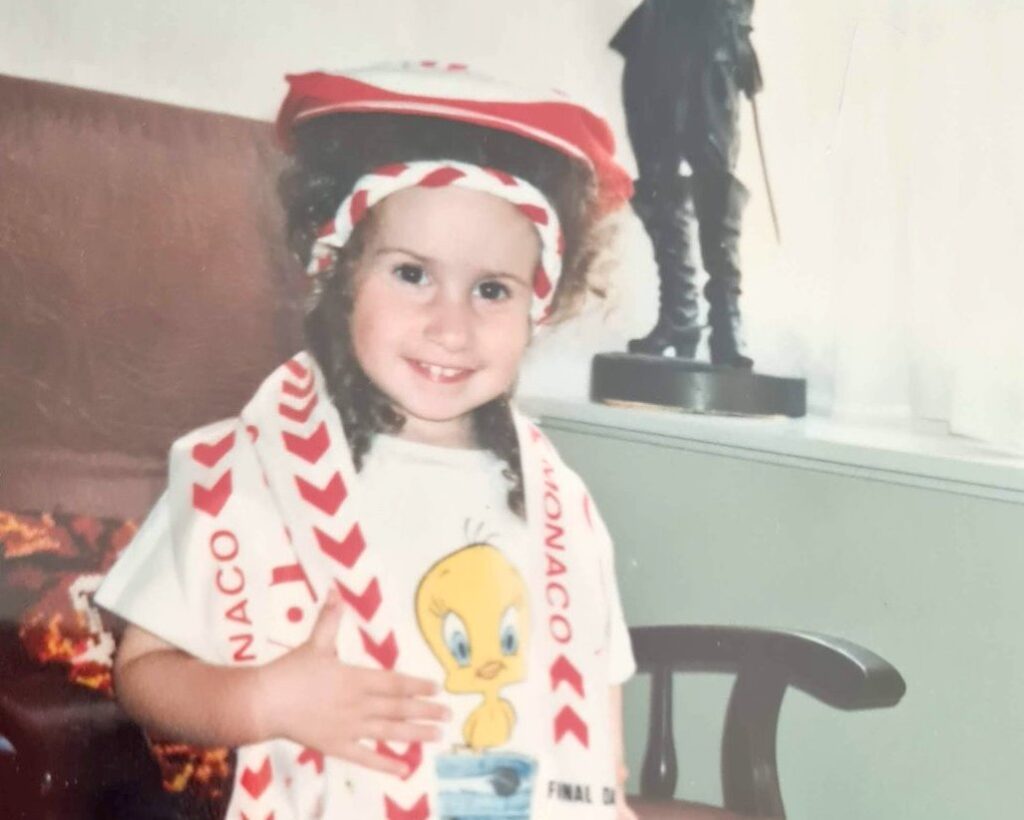 And in the current squad?
Like a lot of people, Wissam Ben Yedder. He sticks out, not only because of his talent, but also his personality. He is above reproach. Even when he's not playing, he behaves well. I have never heard a bad word said about him. And look at his statistics this year. Wissam Ben Yedder is the business. I also like Guillermo Maripan. You feel like he's heading off to war at every match! I love his personality.
What do you think of the current season?
Getting knocked out of the European Cup and especially the French Cup are big disappointments. Especially when you see how open the French Cup is. If you look at it from the number of championship points, we're having a pretty good season. But overall, there hasn't been much excitement over the past year. There's less to shout about.
What would be a successful season for you?
We only have the championship now, so it will be second place and that's it. It's a shame because the European Cup would have been a great experience. The comeback against Leverkusen was the highlight of the season. We hadn't had anything like that for such a long time. It was a thrilling game from start to finish. That's what's been missing for a long time.
What is your wildest dream as an ASM fan?
Like all football fans, to lift up the Champions League trophy someday. We've come close on two occasions, so why not? I was interested to read your interview with Christophe Scarlot. He is right about a very important point: the stadium. If we could have a full stadium at every match, it would just be brilliant. We have the following; you just have to look at the away matches. It's not that people don't love the club. But the Principality and its demographic are unique.
What do you think of the new project since Dmitry Rybolovlev arrived?
We wouldn't be where we are today without him. We are aware of that. He rescued us from hell. We have seen how the club has changed over the years. We trained Kylian Mbappé too. That's a real source of pride. This year, we have Eliesse Ben Seghir who is really taking off. The club puts its faith in the young players. And the club also lets us, as supporters, get close to them, like the season ticker holders' evening at the start of the season. Not many clubs do that. And there's the photo shoot I was able to do with the 1999-2000 jersey reissue. We're lucky to be able to enjoy some great times off the pitch, and we're grateful to the club for that. The only drawback at AS Monaco is the stadium. The club deserves a stadium that reflects its image. Things really need to move forward on that front.