How to scale the heights – mountaineer and Wolf Pack Sports Team president's advice
Ever dreamed of climbing the highest peaks in the world or exploring the mountains of the Monegasque hinterland? Eric Cancemi, who has just climbed Aconcagua (6962 m) in Argentina, has some helpful advice for you.
His hopes of reaching the top were shattered a few kilometres from the summit. Dehydrated after thirteen days of intense effort and nights in bivouacs, Eric Cancemi (42) was forced to give up.
"They stopped me at the right time," he says with a smile. "I was getting liquid in my lungs and I'd had a migraine for three days. I could feel an accumulation of fatigue and a lack of energy as the days went by."
Having set out with six Monegasque friends to climb the highest point in the Andes, at an altitude of 6962 metres, the president and founder of the Wolf Pack Sports Team saw three of his fellow climbers take the Monaco flag to the summit.
A proud moment for Éric Cancemi, who intends to set off on another adventure this summer, with an ascent of Mont Blanc on cross country skis in his sights. In the meantime, the Triathlon (Ironman) and Spartan Race specialist shared the keys to pulling off a safe ascent.
Optimal physical preparation
"The important thing is to train regularly, even if that's not all it takes. The mountain is always stronger (smiles). Weather conditions may or may not help the mountaineer achieve his or her goals.
But the body's ability to withstand the conditions, and in particular the altitude, is obviously of paramount importance. It all starts with a healthy lifestyle. Discipline is important. When motivation is lacking, discipline takes over and pushes us to surpass ourselves and to train anyway."
Regular, intensive training
"The specific preparation for Aconcagua lasted about six months. As always, I did my three indoor sessions per week. I spent a few weekends in Auron or Isola 2000, hiking and sleeping in bivouacs. Then I climbed the Weissmies (4017 m), which has  a more technical rock climbing section. And I kept up trail running, in particular the climb to the Tête de Chien in La Turbie. Once a week I cycle to work in Monaco from Nice. It's an average of 40 kilometres in a day, but we sometimes 'take the scenic route' with friends on the way back."
A varied and supervised diet
"When you get close to the goal, you have to be reasonable. Without depriving yourself. For me, that means less beer and less red wine. But you've still got to live a little, right?" (laughs)
On long climbs, we can lose up to several kilos in just a few days. We get deficiencies, so we need a rich, balanced diet for a few weeks before we start out, to make sure our systems are in the best possible shape."
---
Spotlight on 3 must-climbs in the region
Eric Cancemi shared the names of three mountains to climb that are within 2 hours of Monaco.
1. Mount Argentera (3297 m)
Mount Argentera is the highest point of the Mercantour-Argentera range. It is located in the province of Cuneo, part of the Piedmont region of Italy. The climb starts from Terme di Valdieri. Crossing the Argentera peaks usually requires an overnight stay at the Varrone bivouac.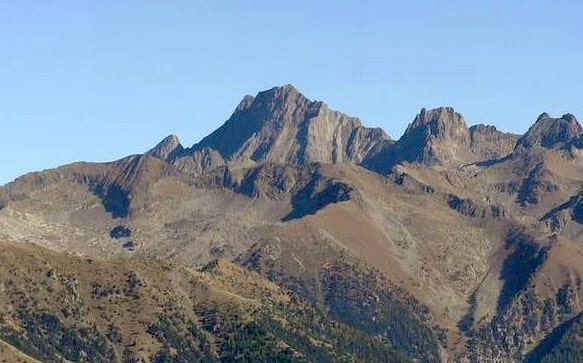 2. Mount Aunos (2514 m)
Mount Aunos is a hike that requires snowshoes. The departure point is from Saint-Dalmas-le-Selvage for 15 km, with more than 1000 m of elevation. Beware of the weather conditions in winter, and the many risks (avalanches, cold temperatures, crevasses…).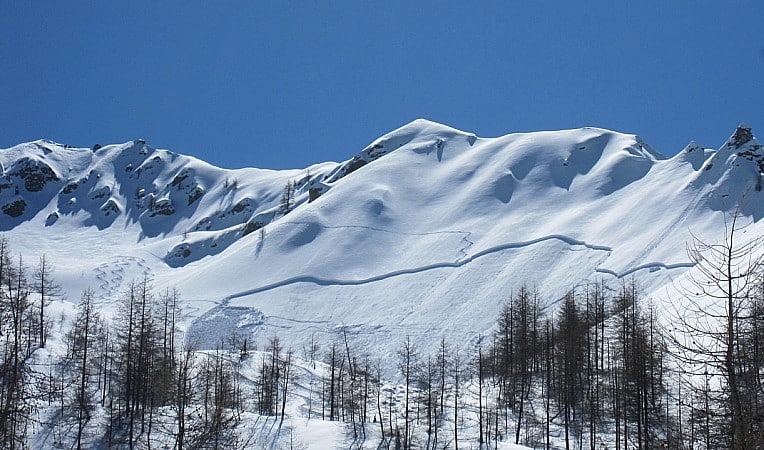 3. Mount Pépoiri (2674 m)
High above Valdeblore and Vésubie, the peaks of Mont Pépoiri, on the edge of the Mercantour, are an ideal challenge for all hiking enthusiasts. Set off from Millefonts car park in Valdeblore, for an altitude difference of almost 600 metres.