Air League of Monaco welcomes heroic pilot to Principality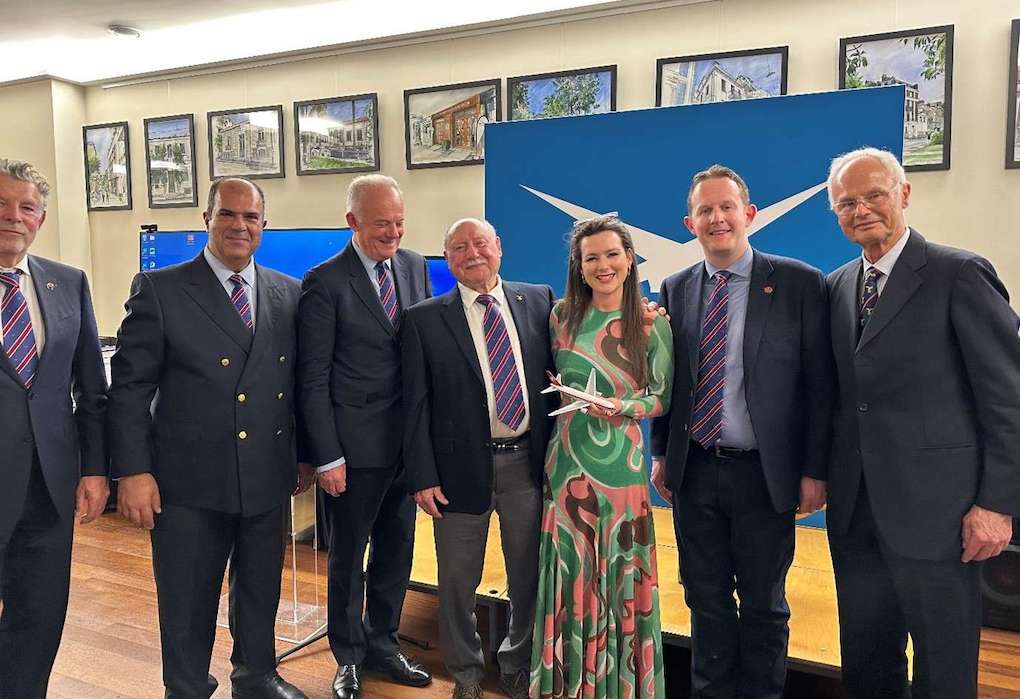 This exceptional event was made possible by the support of the Stelios Philanthropic Foundation.
An aviation hero in the Principality! The members of the Air League of Monaco invited Captain Robert Pearson for dinner on 3 May. A dinner sponsored by the Stelios Philanthropic Foundation, created by Monegasque resident and founder of easyJet: Sir Stelios Haji-Ioannou.
The evening was a great success, with a packed house and the screening of a Discovery Channel documentary film on the Air Canada 143 incident.
The incident dates back to 23 July 1983, when a Boeing 767 on a flight from Montreal, Quebec to Edmonton, Alberta ran out of fuel at an altitude of 12,000 metres over central Canada due to a miscalculation. The plane, now a glider, managed to reach a disused military airbase in Gimli and make a forced landing, with only ten minor injuries.
The man who performed this incredible manoeuvre, saving the lives of all on board, was Captain Robert Pearson. After an interview by Prince Alvaro d'Orléans-Bourbon, the Captain was then able to answer the different questions from the audience, which included students from the aeronautical sector.
Also present were Sir Stelios Haji-Ioannou, Joel Bouzou, President and Founder of Peace and Sport, Ian Morrison, CEO of Air League UK, Bridget Donaldson, Sustainability Lead of Air League UK, Captain Mark Farquhar, Chief of Training for easyJet, as well as representatives from Riviera Airport: its Chairman, Clemens Toussaint, and General Salvatore Gagliano, Airport Manager.
Captain Pearson took the opportunity to present the Air League of Monaco with a couple of gifts: a limited edition model of the Air Canada Boeing 767-200 and a book that recounts the incident, entitled Freefall.