Among the sectors most affected by COVID-19 and the subsequent economic fallout, exhibitions, trade fairs, and the wider event industry are trying to overcome new challenges while keeping optimistic about the future. In Monaco, two of the most prominent luxury and auto events have been cancelled this year due to coronavirus, Top Marques Monaco and the International Auto Show Monaco (SIAM). Manoj Bairstow, co-founder of Top Marques Monaco, Salim Zeghdar, its current CEO, and Nicolas Hesse, director of Monaco SIAM, shared their thoughts on this unprecedented crisis and the future of their business.
It seems the expo industry will have to wait a few more weeks. While many sectors have been able to restart their activity normally since the end of the lockdown, the trade shows and exhibitions will only be able to get back to normal from September onwards. Such a delay will seriously damage the economy of a concerned sector, even if its stakeholders prefer to remain optimistic about the future.
"The coronavirus crisis has reshuffled the deck for many, in particular the events and trade fair organisation sector, one of the most affected industries," admits Nicolas Hesse, owner of Monaco SIAM. "To revive the economy, we will have to adapt on a health-orientated level, while rethinking what we offer, taking into account the serious economic crisis that our customers, exhibitors and visitors are all also suffering from.
"We need to get back to basics, with adapted offers and rates and more than ever surprise our visitors with innovative steps in how we organise," he continues. "In return, and in their own interest, exhibitors will also have to play the game and present even higher quality content with new products to attract even more visitors. We can't forget that trade shows are a great tool for communication, marketing and sales, and that in this period of social distancing, they remain a more favourable way to meet customers and discover new prospects."
They (brands) prefer to sell their cars on social networks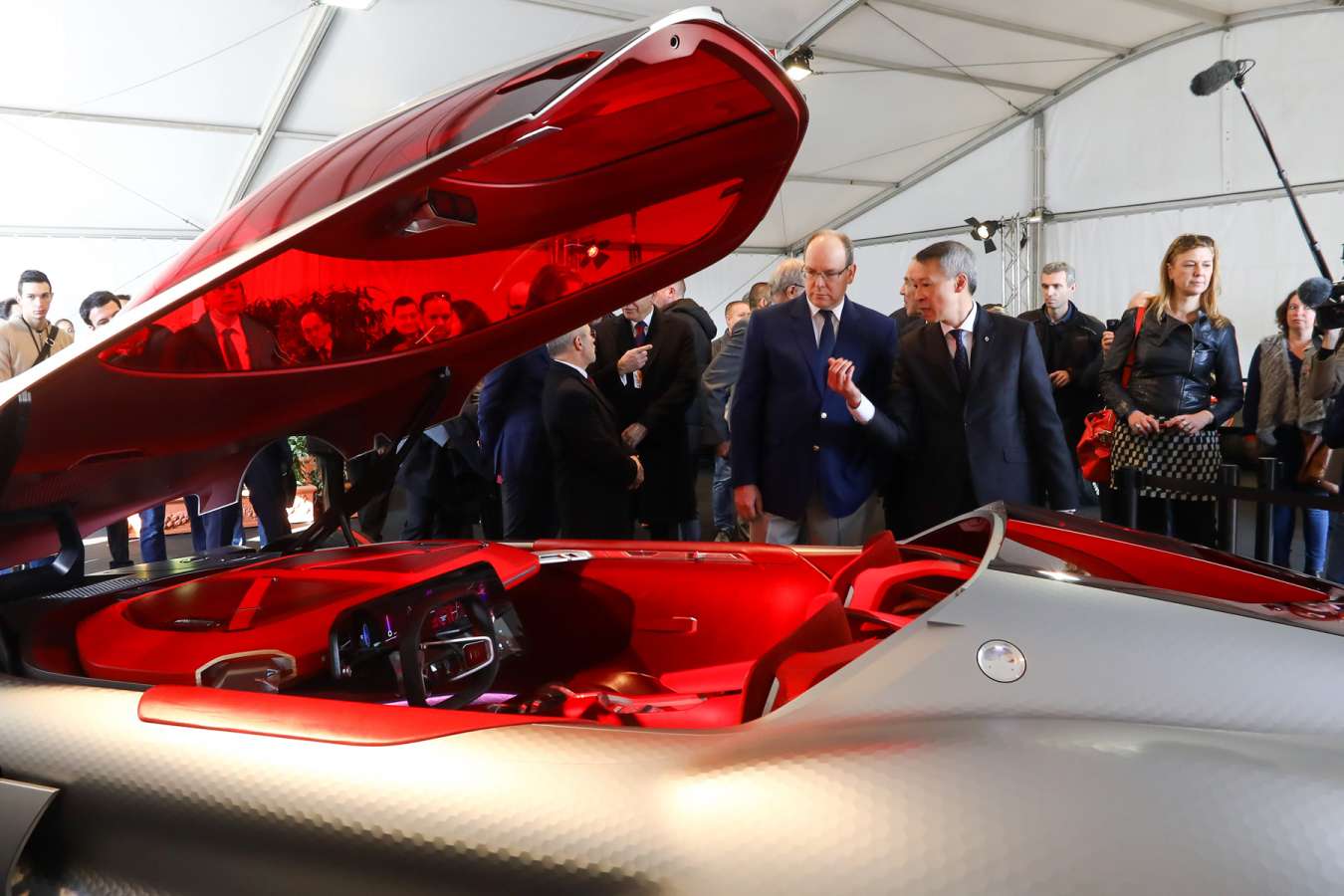 Salim Zeghdar, owner of Top Marques, shared his thoughts, not failing to underline the rise of social networks and the internet's role in marketing strategies of manufacturers. "We are trying to think about new directions and new models. In general, trade shows are declining, as manufacturers are less likely to renew their presence [at them]. The Paris Motor Show is facing serious financial difficulties. In Geneva, many brands no longer showcase. They prefer to sell their cars on social networks. It's a new way of selling. Global launches or vehicle orders are nowadays made on the internet."
Could these new methods eventually lead to the disappearance of car shows altogether? "The car shows that will survive are, in my opinion, the ones that will be able to reinvent themselves," says Salim Zeghdar. "For our part, we have rethought Top Marques Monaco show by focusing on supercars and hypercars. This allows visitors to preview the world's supercars and hypercars and their new technologies. The advantage of being in Monaco is that there is a large number of car collectors and enthusiasts, so we are not too worried about next year. All the manufacturers have confirmed their presence next year. We hope that by then, the situation will have evolved favourably."
Monaco will always be an attractive venue for sponsors and exhibitors
While the Geneva Motor Show and the Paris Motor Show are going through a difficult period that could lead to their disappearance in the short or medium term, Monaco, for its part, should not be too affected by the crisis in the future.
"Monaco will always be an attractive venue for sponsors and exhibitors, due to its unique character, location, climate and economic situation," said Manoj Bairstow, co-founder of Top Marques Monaco. "I am very confident that all major events in Monaco will run smoothly. And if they don't survive, I think it would be more along the lines of internal consequences amplified by Covid-19. I am very positive, and I believe that in both the medium and long term, there will not be a significant impact. A perfect example is the financial crisis of 2008, which was much longer and probably more financially damaging in general. Monaco escaped unscathed."
Despite a contrasting balance sheet for 2020, optimism seems to be the order of the day. "Even though SIAM 2020 still went ahead, we suffered from 25% of our exhibitors cancelling last minute, including all events, and there was a 70% drop in the number of visitors, even though the show was most successful in terms of format and content," admits Nicolas Hesse. "Visitors were scared and didn't come. I think it will be difficult for Paris and Geneva to recover because their own crises (drop in attendance and a drop in the number of exhibitors) started before Covid-19. For me, SIAM has a great chance to develop in the coming years, because the format appeals and corresponds to a real demand from exhibitors and visitors. However, faced with the challenges of this unprecedented crisis, Monaco would replicate its chances of having an unmissable motor show if the various Monegasque trade fairs were to join forces and become allies rather than competitors."