This year's Saint Devota celebrations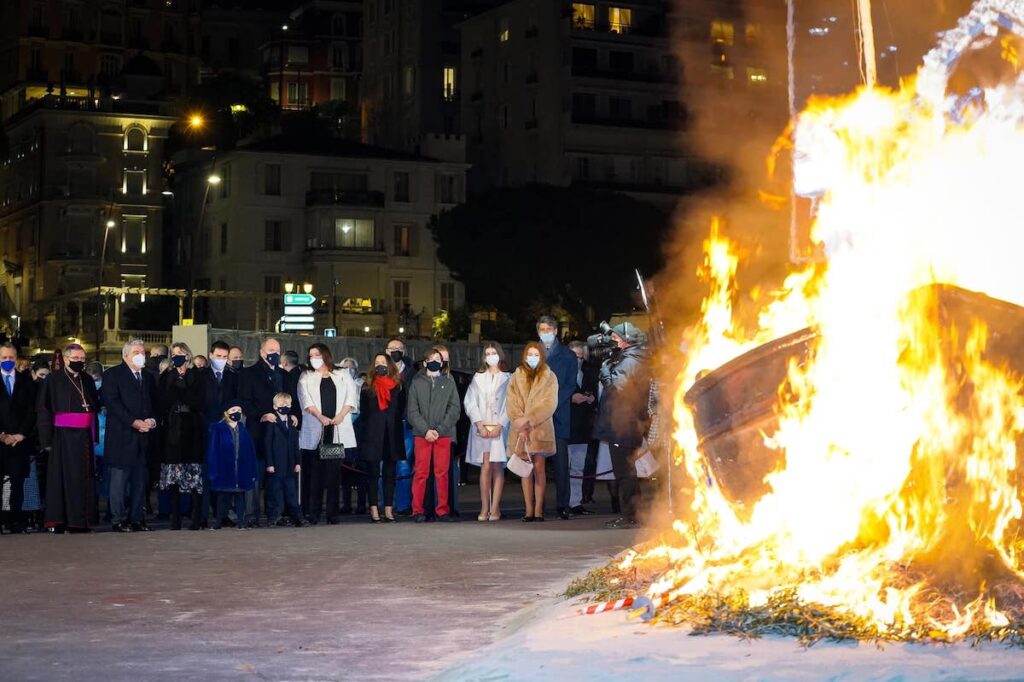 The celebrations in honour of Saint Devota, patron saint of Monaco, will take place on Thursday 26 and Friday 27 January,
Do you know how this tradition came about? The "Legend of Saint Devota" tells the story of Monaco's patron saint.
According to the legend, Devota, a young Christian woman from Corsica, was martyred by Barbarus, who was the Prefect under Emperors Diocletian and Maximian, placing the events around 303 or 304 AD.
Her body was stolen the following night by fellow believers, and put in a boat. The boat was meant to take her body to Africa but was blown off course by a storm. Guided by a dove to European shores, the boat landed at what would later become Monaco, a port of call in Roman times. She was taken to be buried in a chapel in the "Vallon des Gaumates", near the port, on 27 January of the same year. Under Honoré II, in the 17th century, Saint Devota became the Patron Saint of Monaco.
The tradition has continued every year since 1874: a boat is burnt on a pyre, with the Sovereign and Princely Family in attendance, along with leading Monegasque figures. This is the schedule for 2023's celebrations:
Thursday 26 January:
10.30 am – Sainte Dévote Church: Traditions Mass, in Monegasque.
6.30 pm – Departure of the procession from the right of the Prince Albert II car collection, on route de la Piscine.
18.40 pm – Quai Jarland: arrival of the boat and blessing of the relics. Continuation of the procession.
7 pm – Sainte Dévote Church: Benediction of the Blessed Sacrament.
7.45 pm – Quai Albert Ier: The Princely Family sets the boat alight.
Friday 27 January:
9.45 am – Cathedral: reception of the relics
10 am – Cathedral: Pontifical Mass. Following the mass, a procession will take place on the Rock.