Thierry Boutsen 'takes us on a spin' round the new Porsche Exhibition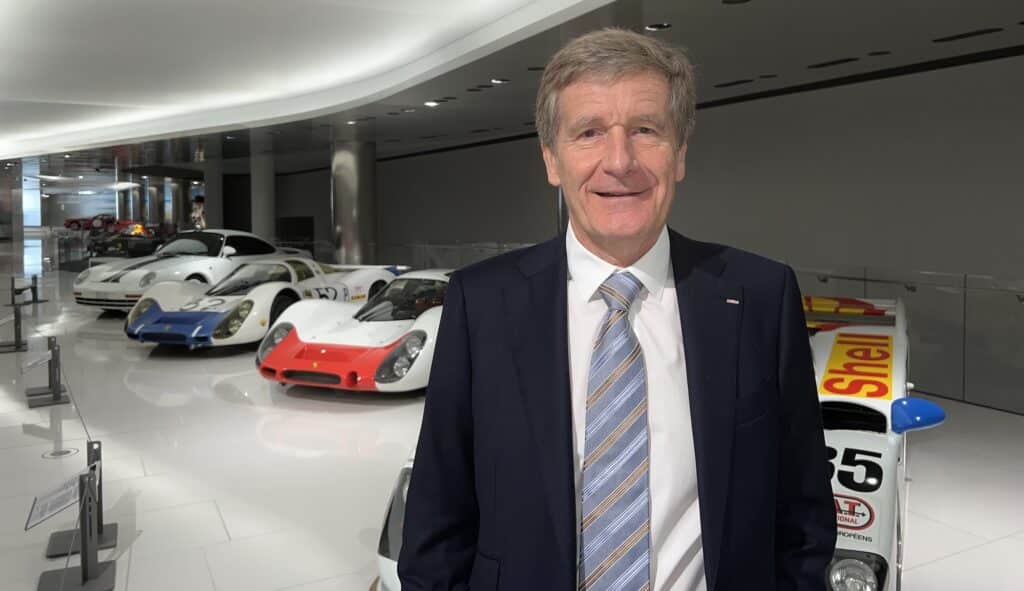 The former Formula 1 driver and Monegasque resident is the president of the Cercle des Amis de la Collection de Voitures du Prince (Friends of the Prince's Car Collection). This new organisation is inaugurating its first exhibition.
"I have always had a real love of cars, I grew up with it. When I was young, I would admire the cars I saw in the street." Thierry Boutsen agreed to walk around the Prince Albert II Car Collection with us.
When the collection moved 'home' in July 2022, the car entrepreneur was approached to help create the Cercle des Amis de la Collection de Voitures du Prince Albert II. He was offered the position of President of the future organisation. "For me, it meant getting back into the world of car collecting, which I had been very involved in as a child and which I had neglected when I was competing," smiles the former racing driver, adding "I am delighted."
Today, the Collection is hosting the Porsche Exhibition, the first one to be organised by the Circle of Friends, which aims to build on its success.
Showcasing the Prince's Car Collection
"The oganisation's purpose is to promote the Prince's Car Collection worldwide. We would like to organise more exhibitions like this one, along with different groups of classic car enthusiasts, organise receptions and many other things," says Thierry Boutsen, who created his own historic car sales company, Boutsen Classic Cars.
When asked about "potential ideas", the President of the association answers with no hesitation: "We have many, many ideas, but let's make sure that this first event goes well and we'll deal with the next ones afterwards." Thierry Boutsen wants to bring a whole community together in the Circle of Friends, "Car enthusiasts, collectors, drivers and former drivers. (…) Membership is open to everyone that shares the same passion."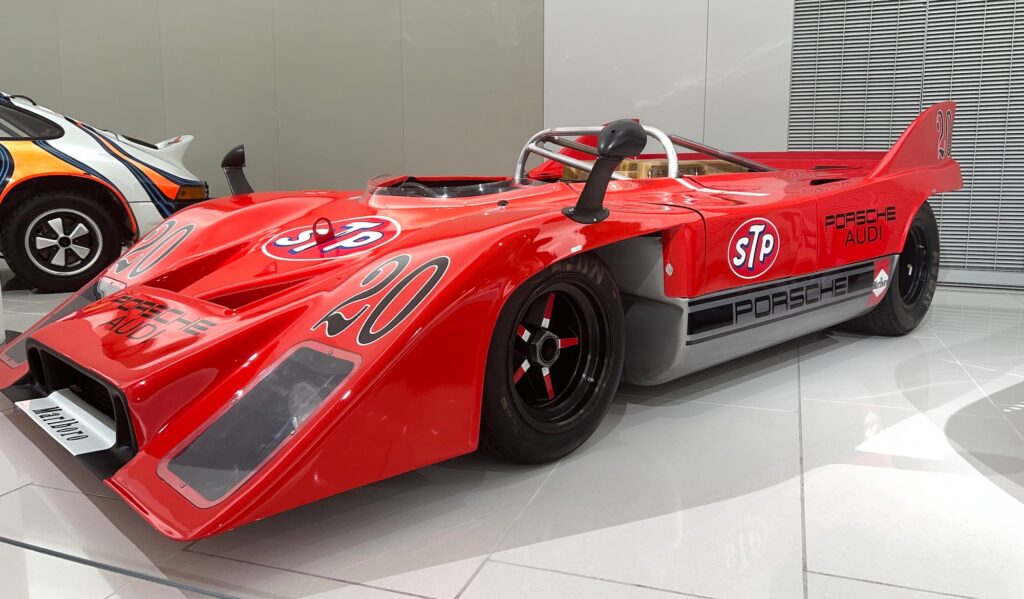 Exhibition of iconic Porsches for the 75th anniversary
This first exhibition is already "exceptional" according to the former racing driver. Porsche is celebrating its 75th anniversary. Of the twelve models on display, six are on loan from the Porsche Museum in Stuttgart, the city where the brand's adventure began. Two vehicles were already in the Prince's Car Collection, three are on loan from private individuals and Thierry Boutsen offered a Rally Porsche from his own collection (photo above).
The Belgian Sportsman of the Year in 1989 drove two of the models on show, a Porsche GT1 and a Porsche 962, which you can see in our video!
The exhibition can be seen in the Prince's Car Collection until 20 March 2023.
---
Practical info:
Collection de Voitures du Prince de Monaco, 54 route de la Piscine – Port Hercule.
From 10 am to 6 pm.
Adults : 10 euros.
Children (6-17 ans) and students: 5 euros.