Why was the Prince's Palace lit up in orange?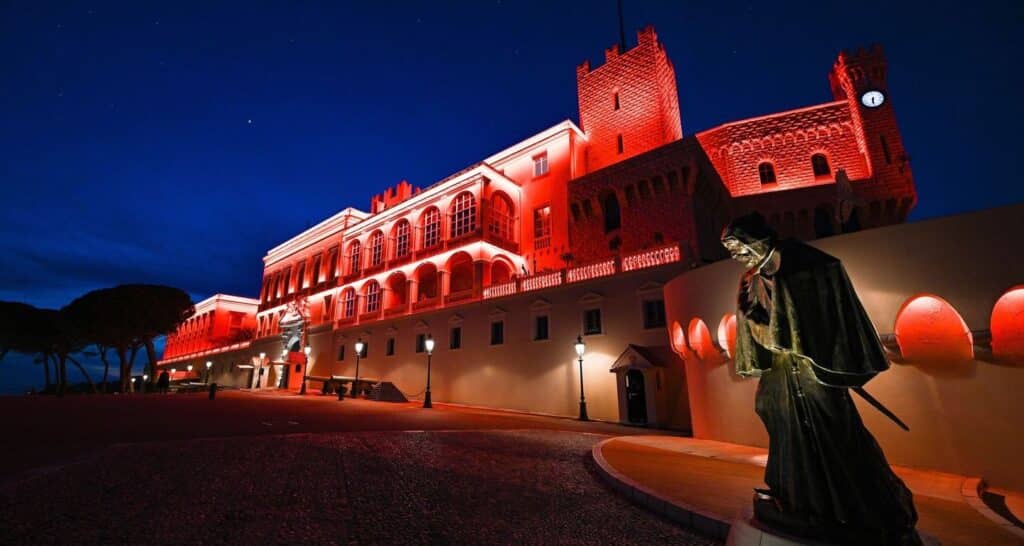 The Palace was illuminated in support of a Foundation, on Wednesday February 15. 
15 February is a special date: International Childhood Cancer Day. The Flavien Foundation, created by Denis Maccario, is a Monegasque charity that fights against paediatric cancers and rare diseases.
In recent years, the Flavien Foundation and the Monaco Scientific Centre have been working together to explore new treatments for childhood brain cancer. The aim of the researchers is to find out which molecule is most effective in killing the tumours' blood vessels, without harming healthy cells. The CSM found that the axitinib molecule has at least comparable efficacy and a more favourable toxicity profile than current therapies.
An appeal for donations has been launched by the Flavien Foundation so that the clinical trial can start with this axitinib molecule. You can donate on the charity's website.