Monaco Scientific Centre plans to fight childhood cancer… with sea anemones
The "Stem Cells and Brain Tumours" team worked on the project with the team from Nice's Institute for Research on Cancer and Ageing. 
It represents another step forward in the fight against paediatric cancer. Dr. Vincent Picco, Research Fellow in the "Stem Cells and Brain Tumours" team at the CSM, recently took part in a meeting between paediatric oncology researchers and groups involved in (non-institutional) funding of research on childhood cancers.
The meeting was organised by the French National Cancer Institute (INCa), as part of the "paediatric oncology task force". This working group was created in 2019 and meets every month. It has the task of drawing up a draft action plan, with an additional €5 million committed specifically to paediatric cancer research.
Groups of NGOs, such as Grandir Sans Cancer, Gravir and Unapecle are also part of the "task force". INCa is therefore able to better identify which research areas should be funded as a priority, in order to meet the scientific and societal challenges posed by paediatric cancers.
This is the framework that enabled Dr. Picco's to present the project, developed in cooperation with Eric Röttinger's team (IRCAN – Institute of Research on Cancer and Ageing, Nice). This project aims to use the sea anemone as a model to study the very early stages leading to the appearance of paediatric brain cancers.
SEE ALSO: MEDTECH. InnoDeep: better cancer detection thanks to 3D imaging
What do sea anemones have in common with humans?
The sea anemone is already used in many laboratories around the world because of the simplicity of its body structure.  Its embryonic development is external, and its extremely simple nervous system allows the study of neurogenesis in vivo at a single cell level," the CSM explains on its website.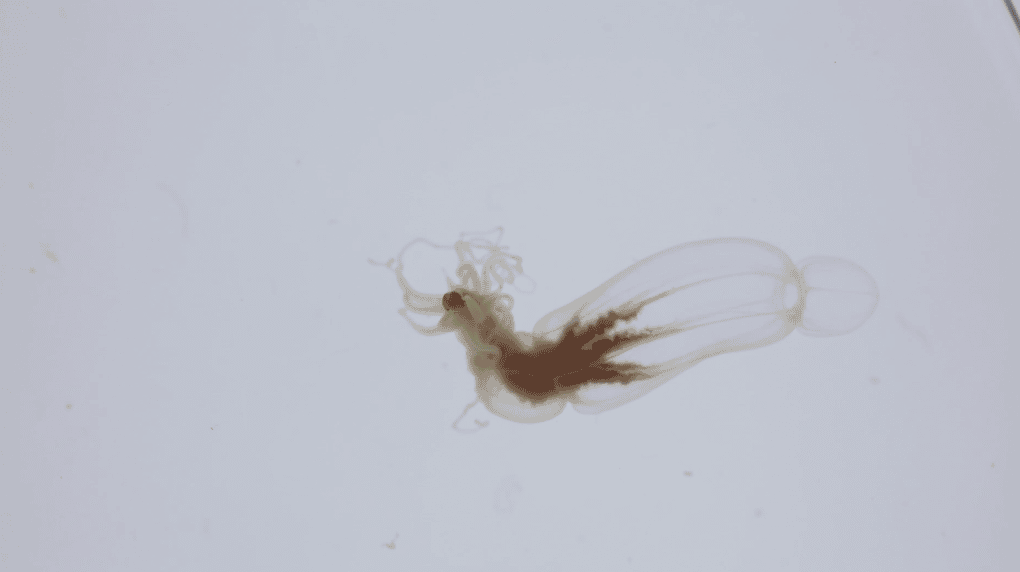 Despite the creatures' simplicity, we humans share the same mechanisms responsible for generating the nervous system. "This study model is therefore perfectly suited to giving us a better understanding of the genetic accidents that lead to the formation of tumours in children who are sometimes only a few months old ," adds the CSM.
In practical terms, this means that there could be a new approach to certain paediatric brain cancers and that young patients could be treated with therapeutic strategies specifically for childhood cancers.
Financed in 2022 by the INCa, which launched a call for "High Risk – High Gain" projects, this idea is fully in keeping with the research work to combat paediatric cancer carried out by the CSM, notably with the support of the Flavien Foundation.