There's no doubt that Monaco's residents hold fashion close to their hearts — yet in a place so style-focused, the cosy size of the Principality means few brands have the opportunity to set up here and grow. Federico Uribe, entrepreneur and founder of luxury beachwear brand 209 Mare, has capitalised on his coveted spot on the Rock, the innovative designs making waves amongst in the columns of GQ and Cosmopolitan, to name just a few.
Colombia-born, Germany-raised and a student in the United States, Uribe seemed destined to end up in such an international environment as Monaco. With a family history in the textile industry, alongside a penchant for business, 209 Mare's founder spoke to Monaco Tribune about the brand's origins, his personal journey as label owner and how breaking out in Monaco requires hard work and some creativity.
209 Mare is not just your brand's name but represents a precious date…
Indeed, it stands for the 20th of September. In 2015, amidst a difficult time of my life, I fell from a balcony on the third floor of a building. This miraculous date marked a change of lifestyle for me, as up until then I had lived irresponsibly. My only thought when I was lying on the pavement was "If I die here today I will be remembered as a failure." So, when I got out of the hospital I vowed to change that and begin working on a different image and establish a legacy.
The brand is visibly inspired by the French Riviera…
We are inspired by the golden era of the French Riviera. When artists and Hollywood elite would meet at the Côte d'Azur. When you look back at this time, you can see the simple yet impeccable attire of them all. Every year we try to find a key point of inspiration around which we develop the season's collection. This can be something as simple as a photograph, a painting, a song, a film or anything else that we see and say, "let's reinterpret this into a series of garments that you can wear, that give you the feeling that you are sipping wine alongside James Dean." We also develop prints with local artists who embody this vision.
Time and effort were required to launch your label…
It took about 16 months of research, making prototypes, visiting trade shows and setting up the business plan before I was completely sure to invest my own capital and start the business. I am naturally a perfectionist and I couldn't move into the production phase if the materials, trims and patterns were not all aligned and perfect. Thankfully I had patience and found the right combination.
To give an example our Terry Towel, which is our staple, is a material that is cashmere-soft and developed for babies. It comes from Genova and is made from bamboo. This makes it environmentally friendly as well as naturally antibacterial. It is truly an amazing fabric. Our trims come from brands like Mokuba, which outfit fashion houses like Chanel. Every piece of every one of our products has been carefully chosen and designed in order to give the consumer what he/she deserves.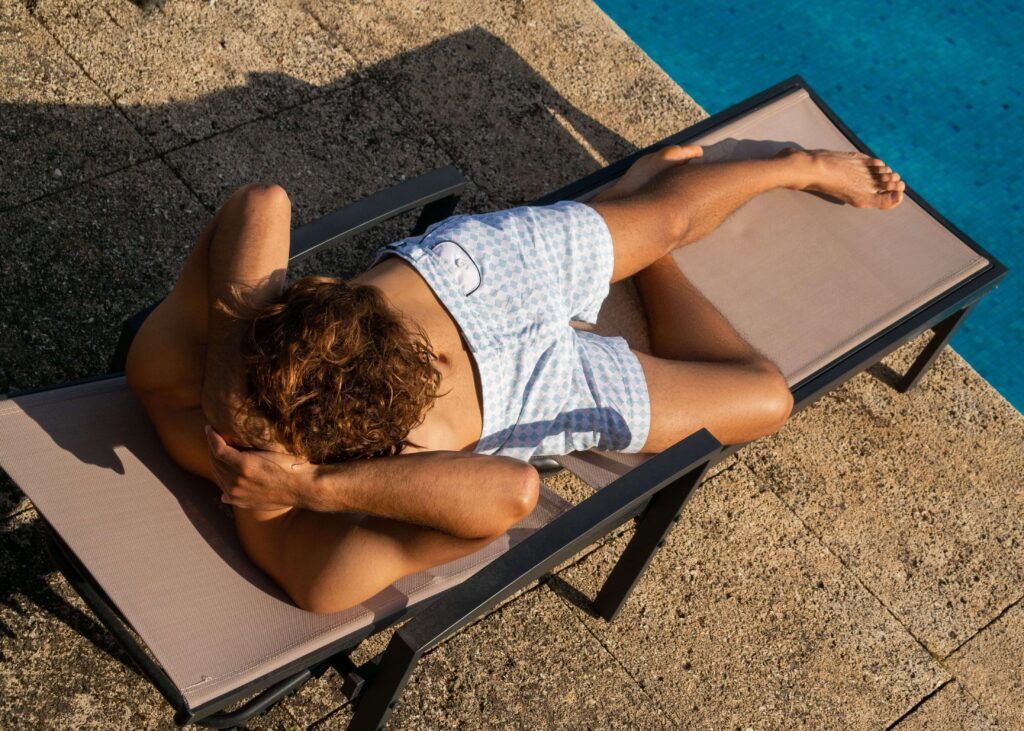 Why Monaco?
Monaco has been a place close to my heart for many years as my family has been here for over 20 years. It also helps that it has a great geographical location, to both source materials and showcase the brand in attractive and nearby places. Monaco embodies the dandy lifestyle and history of the Mediterranean flair that is in our brand DNA.
There are few Monaco-based brands…
Monaco due to its sheer size limits a lot of businesses from setting up shops here. It does however offer great government subsidies that allow businesses to thrive. The challenges revolve mostly around the cyclical calendar that has months with high numbers of tourists during which you have many companies and establishments fighting for the attention of the customer.
How to overcome business obstacles?
When you start a business from scratch without any experience whatsoever, you are going to make many mistakes and learn things the hard way. It is difficult to pinpoint the exact general obstacles as each industry has different ones. For us it lied with the awareness of the consumer as we were presenting an exclusive product, that didn't exist before, and from a company no one has heard of. Producing what is now known, as the Beach Blazer – a glamorous Terry Towel companion – was a challenge in its own, no factory or atelier had ever made this before. So, it took a while to get the idea on paper and then on a wearable product.
Greatest brand achievement so far?
Surely our very own 209 Mare runway show during New York Fashion Week in front of 2000 people in a retrofitted cathedral in lower Manhattan. It took a long time to create this, but ultimately, we were able to show a Gatsby-esque pool party in the form of a runway show with guests drinking champagne and being taken back to that mythical time and place were dresses were long, glamour was standard and pursuit of hedonism was as common as that of a good champagne high in the Hamptons.
Interview by Victor Gee
Photo concept from Victor Concepto
Photographs taken by Elli Ioannou
Talent found by Khaled Barghouthi