Sir Jim Ratcliffe, OGC Nice owner, not interested in Chelsea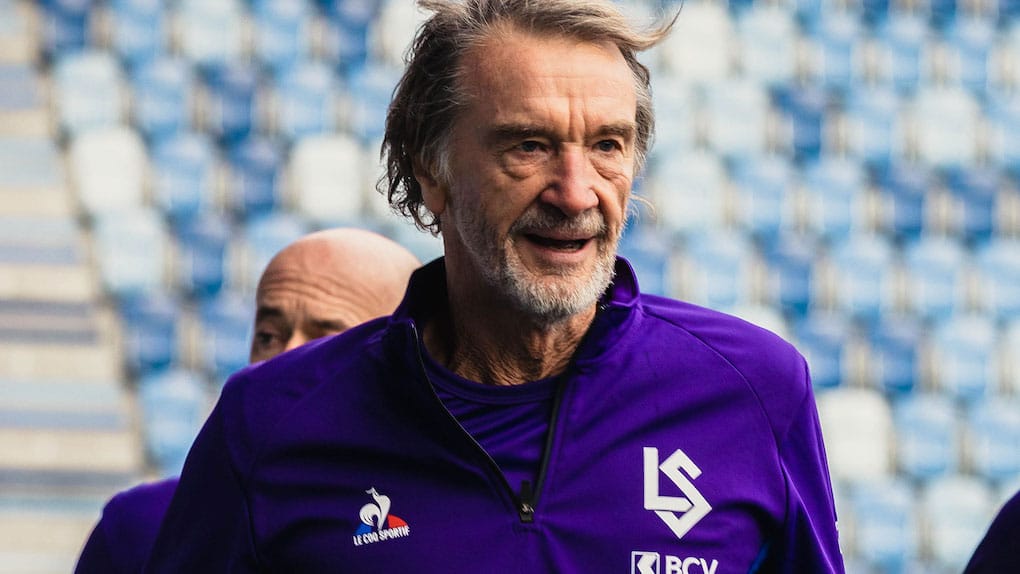 The CEO of the Ineos group is said not to be interested in buying the London club, which was recently put up for sale by its Russian owner, Roman Abramovich, who is subject to tough sanctions. 
The richest man in Britain is not destined to be Chelsea's new owner. At least that's what a spokesman for his company told Reuters.  Owner of OGC Nice since August 2019, the Monegasque resident was recently linked to the acquisition of the last club to win the Champions League, plunged into turmoil after the latest sanctions to hit Roman Abramovitch. All the assets of the Russian billionaire are frozen, starting with the club in Chelsea, whose sale is currently on hold.
SEE ALSO: With his new 4X4, Sir Jim Ratcliffe gives Ineos a lift into the automobile industry
According to his entourage, Sir Jim Ratcliffe has only one ambition, that of taking OGC Nice to the top. "Right now his focus is on OGC Nice which made it to the final of the French Cup to be played in Paris at the beginning of May," said the spokesperson for Ineos. The news should reassure the fans, who have high hopes since the arrival of Sir Jim Ratcliffe. 
OGC Nice is not short on ambition
Managed by Bob Ratcliffe, the billionaire's brother, OGC Nice has had an exceptional season so far, with a second place in Ligue 1, and a final of the Coupe de France ahead. In the running to qualify for the Champions League next season, Nice's management does not intend to stop there.
SEE ALSO: Ineos: Sir Jim Ratcliffe invests two billion euros in green hydrogen
And even if Bob Ratcliffe believes that it will be "difficult" or even "impossible" to compete with Paris Saint-Germain in the championship, the president of the football 'arm' hopes to take a leaf out of the book of last season's league winners Lille. With ambitious managers and a team that is beginning to find structure under the leadership of their coach Christophe Galtier, OGC Nice's finest hour may well lie in the years to come.