Where to walk your dog in and around Monaco
Monaco Tribune shares several nice spots you can take your pup. 
In a recent survey, dog owners told us that there is a lack of dog-friendly areas, places for their pets to run around, play and socialise. Here is a non-exhaustive list of places to walk man's best friend, in Monaco and elsewhere.
4 spots specially for dogs in Monaco
These are well-known spots, and the only ones specifically reserved for dogs, but it doesn't hurt to remind ourselves where they are.
The first is on Avenue Pasteur, in the middle of the first hairpin bend. Be careful though, it is only accessible from the road where there is no pavement.
A second one is in the Fontvieille district, near the Princess Grace Rose Garden. It is accessed from Place du Campanin.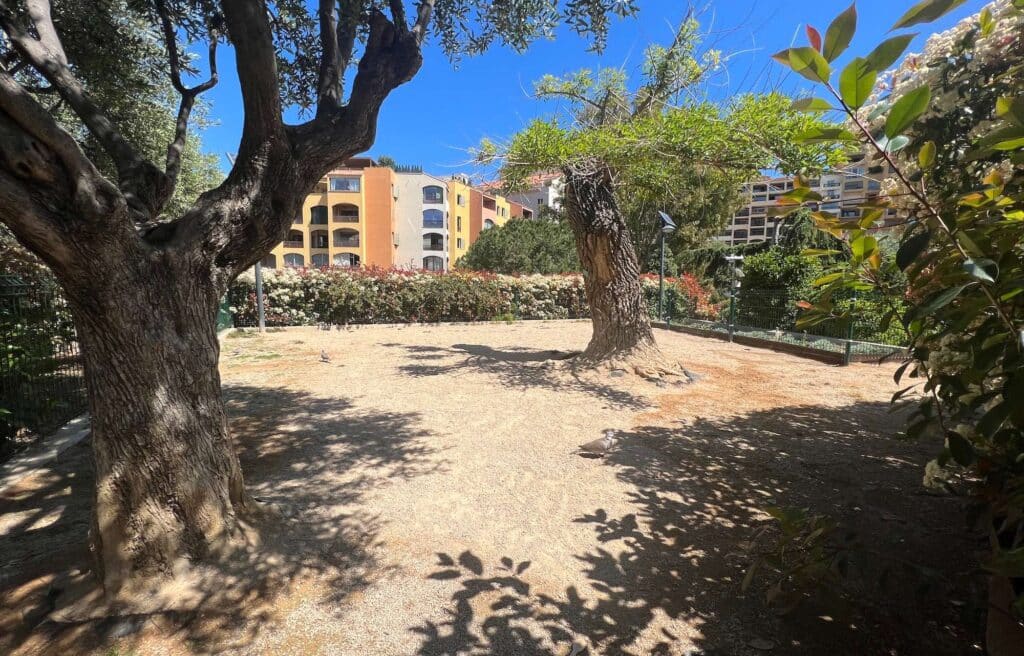 The third is at 33 boulevard du Jardin Exotique, where trees provide some shade.
The last one is on Avenue de Grande Bretagne, at number 45 to be precise.
None of the four areas are very spacious, nor suitable for walks, but they are the only places in Monaco where you can take your dog off the leash, which Fido will enjoy regardless.
It is worth noting that outside of these parks, dogs are not allowed on the Principality's grassy areas or beaches.
Also, dogs must be kept on a lead on the public highway. Otherwise, the penalty is set at 75 euros. Dogs that are considered "dangerous" must wear a muzzle or their owners face a fine of 200 euros. Not picking up their 'mess' will set you back 600 euros.
Parc du Cap Martin 
Roquebrune-Cap-Martin is only a few minutes away from Monaco by car. An extension of the big Parc Cap Martin awaits your dog, right in the town centre. The rest of the park is off limits to animals but this area, adjacent to it, is clearly defined.
Every day, dozens of doggos meet up there. It's perfect for running, playing and socialising. It is a very large space, with a water fountain and waste bins, as well as grassy areas. Although the Parc has set opening hours, the extension is open at any time of day!
A walk to La Mala beach
Perfect for the weekend. A 2-hour walk by the waves with your woof-woof. The start is near the Stade Louis-II, in Fontvieille. You just have to head for Cap d'Ail and Marquet beach and the coastal path begins at the end. This leads directly to Mala Beach via the Pointe des Douaniers and Cap Rognosco. The path also joins the Chemin des Douaniers, where dogs are also allowed.
It is a 7km promenade for your pet (and yourself) where you can enjoy the view of the Mediterranean Sea. You are bound to enjoy it, plus hot hounds can cool off on Douaniers Est and Ouest beaches, where dogs are allowed, on either side of the Pointe des Douaniers.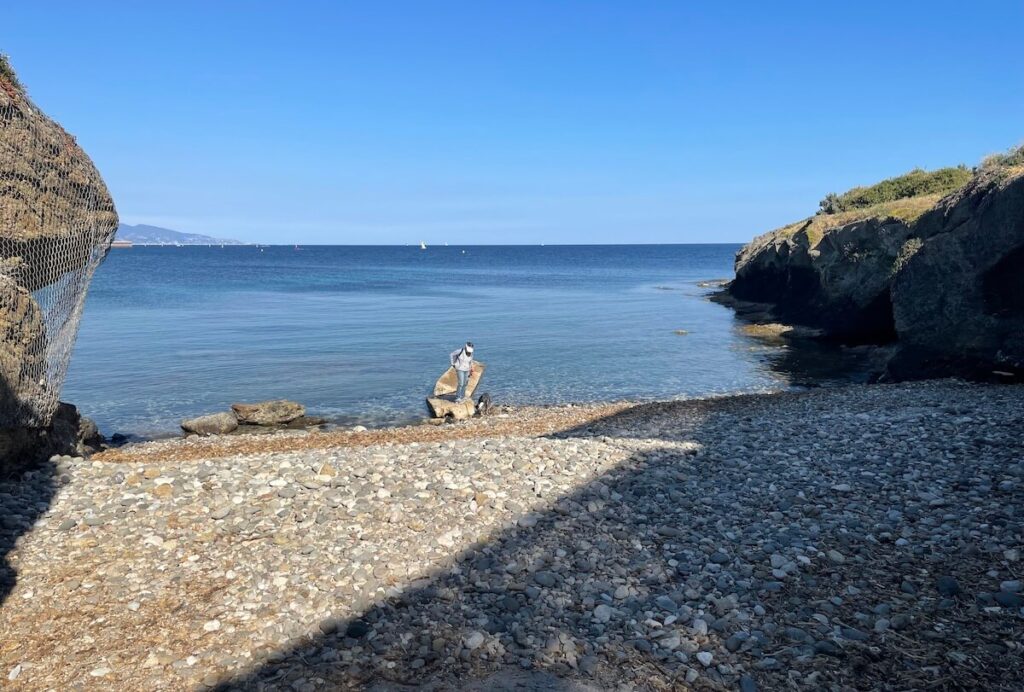 Beaches where dogs are allowed
The good weather is here, so let's take a look at the beaches near Monaco where you can take your faithful companion. We have already mentioned the Douaniers beaches, Est and Ouest, near Cap d'Ail.
On the other side of the Principality, the municipality of Roquebrune Cap-Martin allows pooches on the Piscine beach, which is very small but handy if your dog likes the water.
In Menton, two beaches tick the bow-wow box: the beach in front of the Casino and the Plage pour les Chiens, a small sandy area specially for dogs, in Garavan.
As for Nice, there is only one beach that allows animals, and that is the Lanterne, the city's westernmost beach.
Fitness trail, Parc and plateau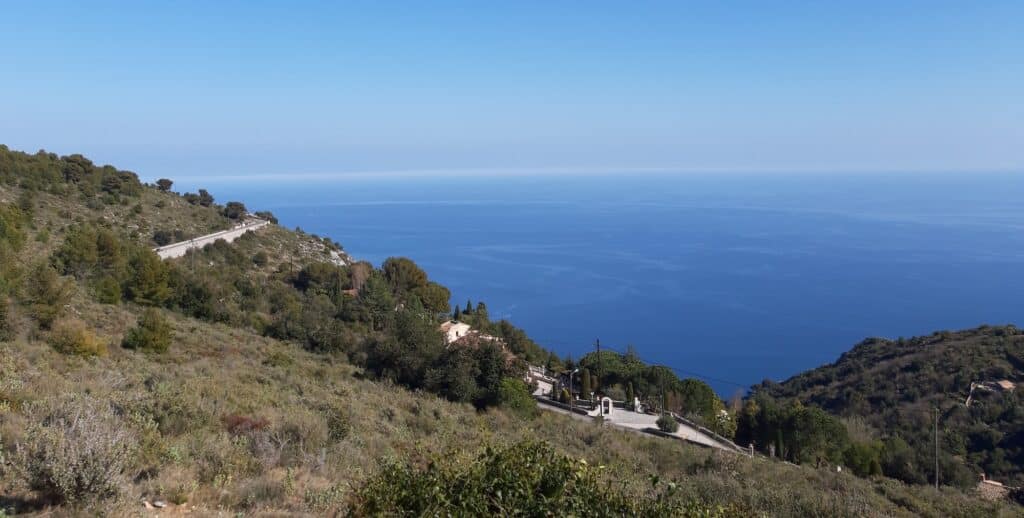 Accessible by footpath, the Espace Alain Prado, at 7 route de la Turbie, overlooks Cap d'Ail. A great place to relax, walk and picnic.
Above Monaco, in La Turbie at 2 chemin de la Batterie, the fitness trail is also a beautiful spot to take your dog for a trot. A 1.2 km long circuit in the pine forest, less than 5 minutes from the village, is accessible on foot.
Finally, we recommend the Plateau de la Justice which is in the heart of the Parc Départemental de la Grande Corniche. A path above Eze, which is very popular for family strolls, and where animals are also allowed. It's a beautiful natural area to enjoy with your four-legged friend.