App-Elles: application to prevent violence against women now available in Monaco
The free application (whose name is a play on words with App + Elles (women), and the whole in French sounding like Appel, or call), lets you alert trusted contacts and local emergency services with a single click.
"Alerter, en parler, agir" (Raise the alarm, speak out, take action).  This is the byline of the App-Elles mobile app, launched in 2015 by the Nantes-based non-profit organisation Résonantes and now available in Monaco. Diariata N'Diaye and Lou Fougère, App-Elles' creator and regional coordinator respectively, presented the new system at the Maison du Numérique.
A new system, or rather "a new tool to help victims of violence in the Principality," as Céline Cottalorda, Interministerial Delegate for Women's Rights put it.
The idea is that once you have downloaded the free application onto your smartphone, all you need is an e-mail address and a password to register. You can then choose up to three people you trust, who must give their consent, to be your 'support network'. They will be notified immediately if you run into difficulties.
With over 100,000 downloads worldwide already, the application – available in 15 countries (including the US and the UK) and six languages (including English) – features an 'SOS' button that triggers an alarm on the support network members' phones. They can immediately geo-locate the victim and alert emergency services. The application also provides a comprehensive address book by geographical area, with details of hospitals, police stations and non-profit organisations.
In Monaco, the list includes the CHPG, the Sûreté Publique (Police Department), the AVIP (victim support), the Monegasque Red Cross, the DASO (social services) and the family mediation unit. Information sheets are also available with advice for family and friends or witnesses of violence.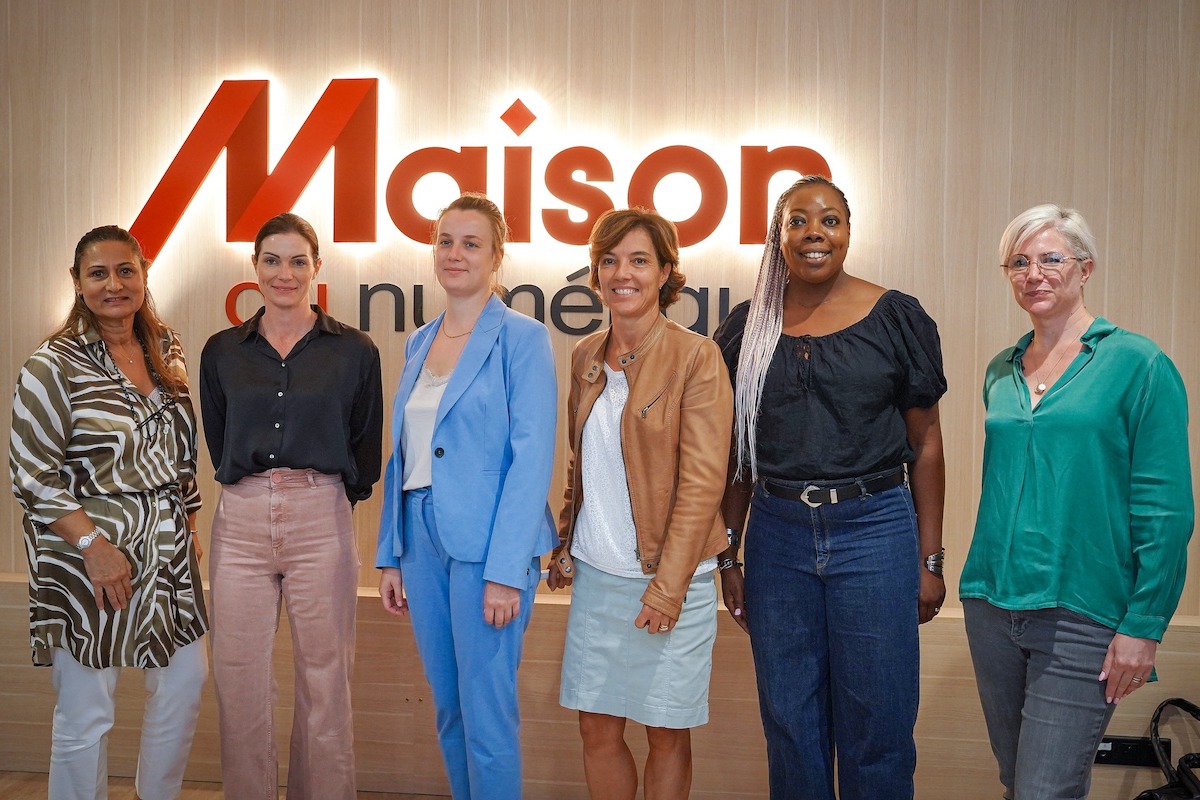 Automatic recording to prove verbal abuse
Another very important feature is that once the "SOS" button is pressed, everything that follows is recorded, even in the event of an internet outage or lack of phone network. Someone who has been verbally or psychologically abused or threatened, for example, will be able to provide proof. According to Diariata N'Diaye, these recordings are admissible in court, even if the person is recorded without their knowledge.
You don't need to be in an emergency situation to press the button, which can also be installed on a watch or other connected device. Users can choose the protection option: "When you're walking at night, or at 'handover time' when you're picking up your child from an ex-spouse's house, you might feel anxious," explains Lou Fougère. The application can then act as a preventive tool and can even be used by a child or teenager.
The data on the app is kept for a maximum of two weeks before being permanently deleted from the servers. The victim must therefore download the recordings before then, if required.
For the time being, the application's emergency tool is not yet active in Monaco. But as Céline Cottalorda points out, making App-Elles available in the Principality will not only benefit Monegasques and residents. Tourists and employees, who visit the country in large numbers every day, will also be able to have this tool at their fingertips, and report any danger.