Marine conservation is a crucial cause for the Sovereign Prince. HSH Prince Albert of Monaco's Foundation leads the way in global efforts to protect and restore our oceans for future generations.
On 6th February, Prince Albert II of Monaco received a Special Award presented by the American actress Uma Thurman at the Hollywood for the Global Ocean Gala. The award celebrates Sovereign's commitment to the Planet and Ocean preservation, biodiversity and the fight against climate change.
"I am deeply honoured to receive this award and to be hosted at this exceptional event. This determination to act and the ambition to change the world with knowledge and intelligence are the most valuable assets we have today", said Prince Albert II of Monaco during the presentation of his award. The award is sponsored by the Swiss luxury watches and jewellery manufacturer Chopard.
Le 6 février, lors du Hollywood for the Global Ocean Gala 2020, S.A.S. le Prince Albert II de Monaco s'est vu honorer du "Lifetime Achievement Award" remis par @umathurman, en reconnaissance de son engagement en faveur de la Planète. ➡️https://t.co/6FgYqDaMgF pic.twitter.com/gWmcLONTBD

— FPA2 (@FPA2) February 12, 2020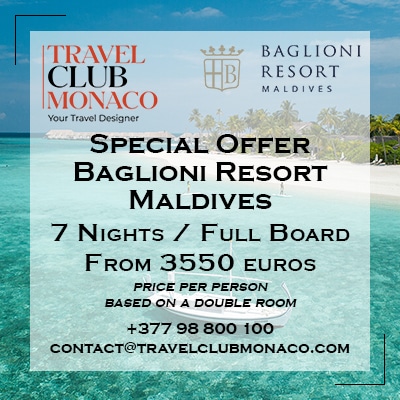 250 conservation-minded philanthropists
The gala dinner was held in Beverly Hills and brought together 250 privileged philanthropists who wanted to commit themselves to saving the Ocean and supporting the projects led by the Prince Albert II of Monaco Foundation. This prestigious evening, hosted by the Chopard house and Milutin Gatsby, was marked by private concerts by Chris Isaak and Macy Gray.
Safeguarding the Ocean is an issue that is particularly close to Prince Albert II of Monaco's heart. The Sovereign Prince is particularly involved in this issue through his Foundation. More than 535 projects have already been supported via the Prince Albert II Foundation, in the three priority geographical regions of the Mediterranean Basin, the Polar Regions and the Least Developed Countries, which are strongly impacted by the effects of climate change, the loss of biodiversity and threats to water resources. To date, the Prince has become the leader in protecting the Ocean.