Crime rate down in the Principality
The Police Department figures compare 2022 with 2019, the last benchmark year before the pandemic.
The traditional New Year's greetings ceremony by the Police Department took place in the presence of Prince Albert II, the Minister of State Pierre Dartout, the Minister of the Interior, Patrice Cellario, the Police Commissioner, Richard Marangoni, as well as Staff from the Police Department and the Principality's highest offices.
On 19 January, at the Oceanographic Museum, and after the national anthem was played, the Commissioner spoke about the highlights of 2022, such as the 120th anniversary of the Police Department, new vehicles, new temporary premises opposite the Louis-II Stadium, the ongoing refurbishment and upward extension of the Police Department's premises, as well as different inaugurations and blessings.
The war in Ukraine, the fight against money laundering and the strong growth in operational activities were also mentioned. "In 2023, there will be a new move to the completed building, which will be a very efficient tool, and afterwards, the Police Department will continue to develop and restructure, as it must constantly evolve," commented Richard Marangoni to Monaco Info.
The Commissioner also paid tribute to the 592 men and women who make up the police force in the Principality to "thank them over and over again for their dedication, and for their unwavering commitment to their public service mission, serving the public."
Monaco: a safe place
The declining crime figures were also mentioned: between 2019 and 2022, the Police Department registered a 9% drop in crime in general, and a 34% reduction in street crime.
While the figures show a slight increase between 2021 and 2022, it is 2019, the last year before the pandemic, that is used as the benchmark, since the health crisis had a strong impact on 2020 and 2021 in terms of activity and footfall in the Principality.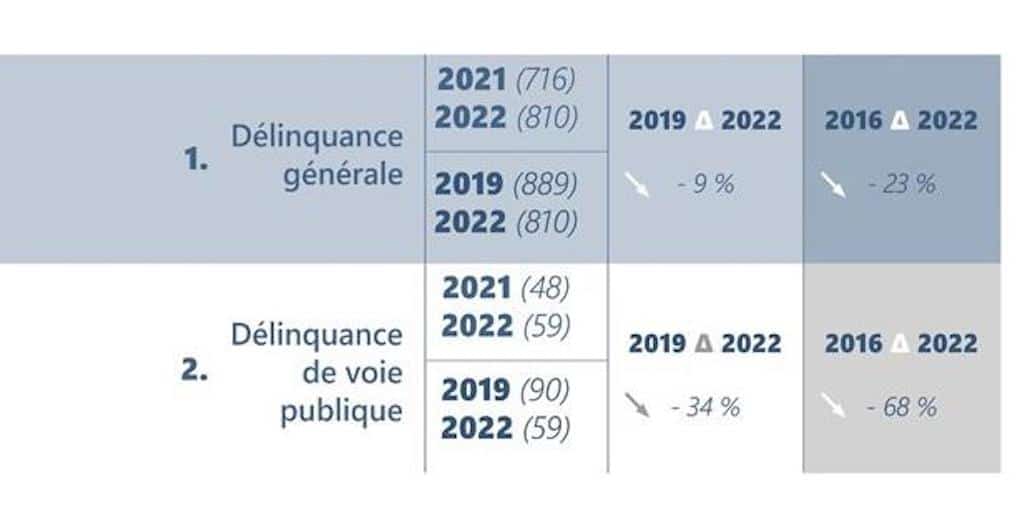 The Sovereign Prince stressed "the fundamental importance of the police officer's role within our community. Their mission derives directly from our Constitution, which states that "individual freedom and safety are guaranteed. The term "Safety" represents a cornerstone in Monegasque society. We hear people saying "it's a safe place", "we feel safe here" about the Principality. But why is that? Because for decades, public policies have been put in place to ensure that, for the men and women who live, work or simply happen to be in this country, they and their property are safe."
After the blessing of the Police Department's pennant by the Police Department chaplain, Father Julien Gollino, who also recited the Police Officer's Prayer, the ceremony ended with the Police Department anthem.