Monaco Ambassadors Club: a big family, with a shared, environmentally responsible vision
Its history, its evolution, its actions… We take a retrospective look at the Club, which is celebrating its fiftieth anniversary this year.
When he talks about the birth of the club, Christian Moore, its President, can't help but smile. And there's quite a lot to smile about: the Monaco Ambassadors Club (MAC) has been forging strong ties between its members and working for the common good for fifty years now. "The club was founded in 1973, thanks to Princess Grace and Prince Rainier III," says Christian Moore. "They wanted a club that would connect and empower the residents of the Principality, so that they could act as veritable emissaries for Monaco. The first President, Dieter Friedrich, sadly passed away last year. He was both regional director at TWA and the Ethiopian consul, and he brought together members of the diplomatic corps, politicians, business people, leading cultural, artistic and sports personalities, scientists, radio and press journalists, and tourism professionals. Stakeholders involved in activities that would boost the Principality's attractiveness internationally. (…) That was fifty years ago, and today we are celebrating the fiftieth anniversary, which is fantastic!"
The term "emissaries" was not chosen at random. Members are called ambassadors, on the understanding that this is not 'just' a membership. The 400 "ambassadors" must contribute to promoting Monaco's image, particularly on the international scene.
"The term "ambassador" was chosen to thank each member for contributing to the Principality's influence and reputation. We explain when they join the Club, that their actions to promote the Principality will, of course, be recognised," explains Catherine Bernaz, Club Manager. Applicants are carefully screened before becoming members.
"Anyone who wishes to join the club must be a Monegasque or resident in Monaco," explains Christian Moore, "but we make exceptions for those who have a personal or professional connection with the Principality. In fact, some members live outside Monaco but have ties to it in one form or another."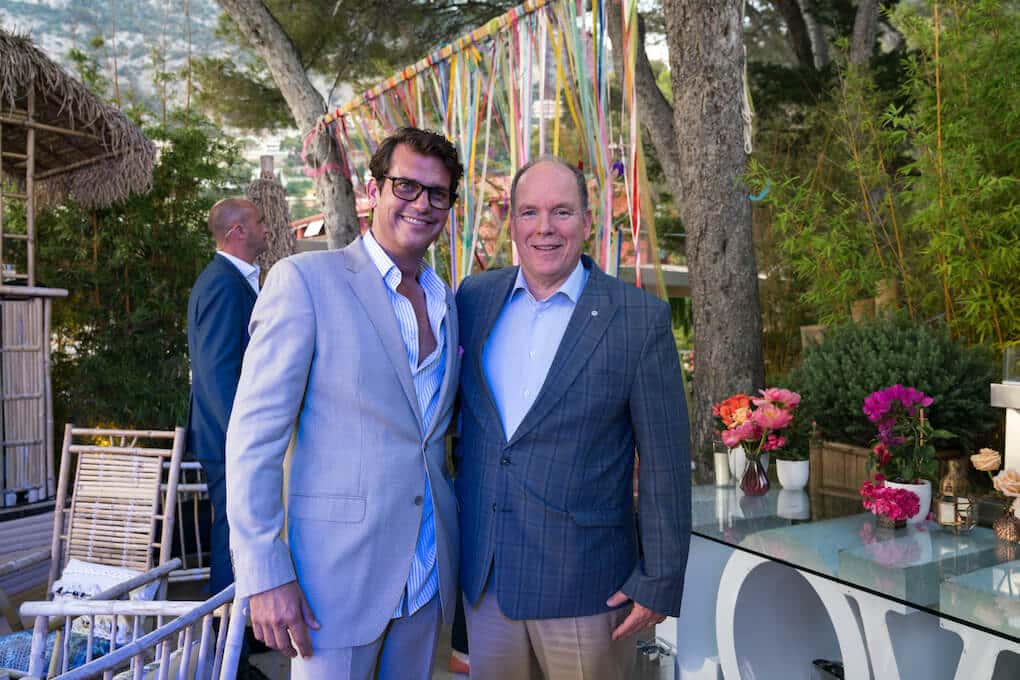 Encouraging environmental responsibility
A member of the club since 2010 and President since 2019, succeeding Alexander Moghadam, Christian Moore has not just seen the MAC change, he also wanted to add his own personal touch. "Mr. Moghadam was a wonderful President: he organised many events to bring members together and the club grew steadily .(…) When I took over, we redesigned the website and the logo, which were a little outdated: I wanted to align our image with the more modern visual trends. But I also wanted to give this club a purpose. Monaco has a lot of clubs and they all have goals."
Christian Moore is very concerned about the environmental issues we are now facing and has therefore decided to bring this awareness to bear on the MAC: "We know that our planet is in trouble. Objectively, future prospects are not bright. And if there is one thing that Monaco has really understood, thanks to the Prince in particular, it is the importance of sustainable development."
In concrete terms, this eco-responsible approach revolves around a key concept: synergy. "The club's members are very diverse," says its President. "We have people who work in a wide range of sectors, we have multi-millionaires, billionaires… The aim is to have a club that provides new ideas and helps our members to find solutions to incorporate the notion of sustainability in their business."
Positive actions for society
These objectives are in perfect harmony with the battle waged by Prince Albert II, the MAC's Honorary President. "Prince Albert II is a remarkable man, he does and has done so much," comments Christian Moore. "Even for a Head of State, it is very impressive. And we are happy to have such a close connection to the Sovereign within the club."
"It is very inspiring to have Prince Albert II as Honorary President," adds Luc Leleux, Treasurer. "The Prince has proved that you don't need to be a big country to make a change. In the same way, we don't need to be a big club to change our way of life."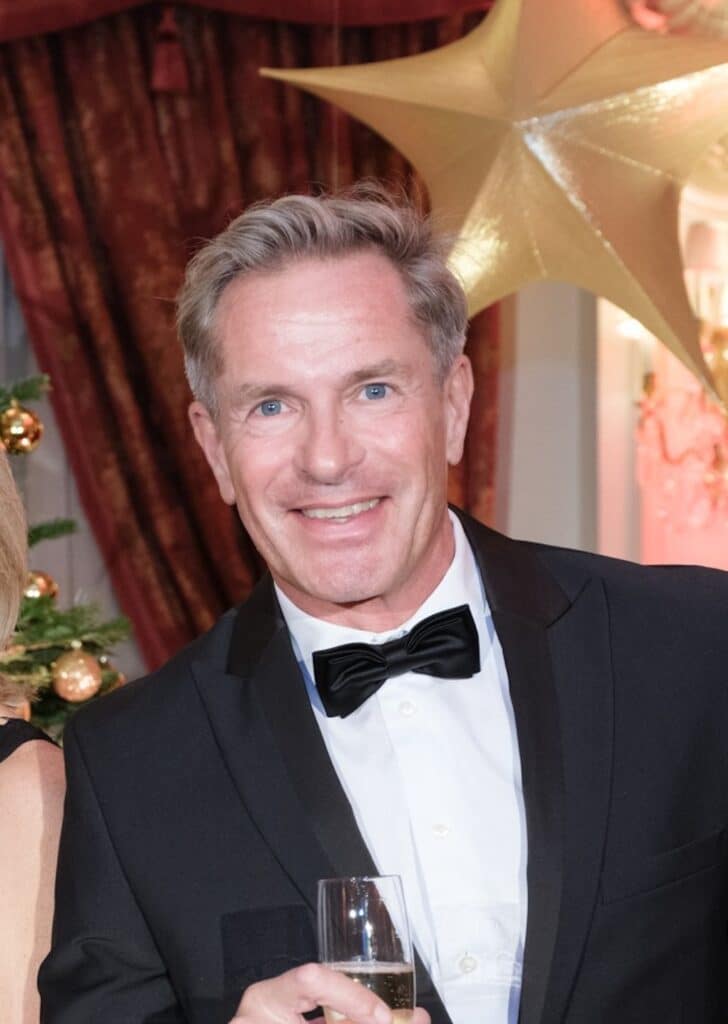 This is why each application is given careful consideration, and is not only about links with Monaco." As ambassadors, we must not only showcase the Principality's beauty, but also prove that we have a positive impact on the community. We have decided to become more selective in terms of initiatives, products, behaviours that are good for the community, and that are in line with the challenges the planet is facing today, namely sustainable development and climate change. (…) The idea is to select, promote and develop good initiatives, but also to create synergies with other clubs in Monaco. (…) But our ultimate goal is to invest in these good initiatives. This is one of the directions we want to go in. And so Christian's thinking is: how can we reconcile the original purpose of the club with something productive, given the challenges we now face," continues Luc Leleux.
"Our members need to be personally and professionally responsible," says Christian Moore. "For example, we do not accept weapons or plastics manufacturers. We select people who are aware of what they are doing, that's very important."
A Club House where members can meet
It is therefore no coincidence that the MAC has moved closer to the famous Stars'N'Bars, a legendary restaurant in the Principality, which recently closed but is soon to be replaced by a new concept. "We have always had a shared interest in environmental matters with Didier Rubiolo [creator of Stars'N'Bars – Ed.]. We have grown closer because we have this same motivation, this shared awareness. When new members join, we make sure that they are just as keen as we are to pursue these goals for the planet," says the club's President. The Monaco Ambassadors Club's very first Club House will be on the first floor of the future new premises.
"We wanted to have a place where people could get together, present their ideas, think, debate… We are therefore launching the MAC's first Club House: it will open on July 1st on the Quai Albert I," says Luc Leleux.
The venue should help strengthen the already strong bonds between the Club's members. "A big family," according to Christian Moore, with real diversity. "The wonderful thing about this club is that it is extremely multicultural and at the same time all the members are equal. Everybody is open-minded: nobody cares about your religion or your political leanings… It is not a single-caste organisation," he adds.
Major charity events
Each year, MAC members meet in small groups, for example for lunches in the Principality's restaurants, or for large events, in particular the Christmas Gala or the Summer Party. These events are financially covered by the membership fees and are always organised in support of charities such as the Princess Charlene Foundation, the Prince Albert II Foundation, Fight Aids, the National Education service, AMADE Mondial or Amitié sans Frontière internationale. " We love Monaco, it's my country. And I think we have to give back to society. People imagine that Monaco is a sunny place with a dark side. I have always lived in Monaco and I can say that the way of life here is an example to be followed. People have embraced a good way of life. But we also have a responsibility: we cannot take without giving anything in return," stresses Christian Moore.
This is why one of the MAC's highlights is the appointment of a Goodwill Ambassador: a Monaco resident who has achieved something exceptional and positive for society. These Ambassadors include the actor Roger Moore, Christian's late father, but also Sir Stelios Haji Ioannou, Riccardo Giraudi and Louisette Azzoaglio Lévy Soussan. "We hope to inspire other members: to help them see the efforts that others are making for the community," says Christian Moore.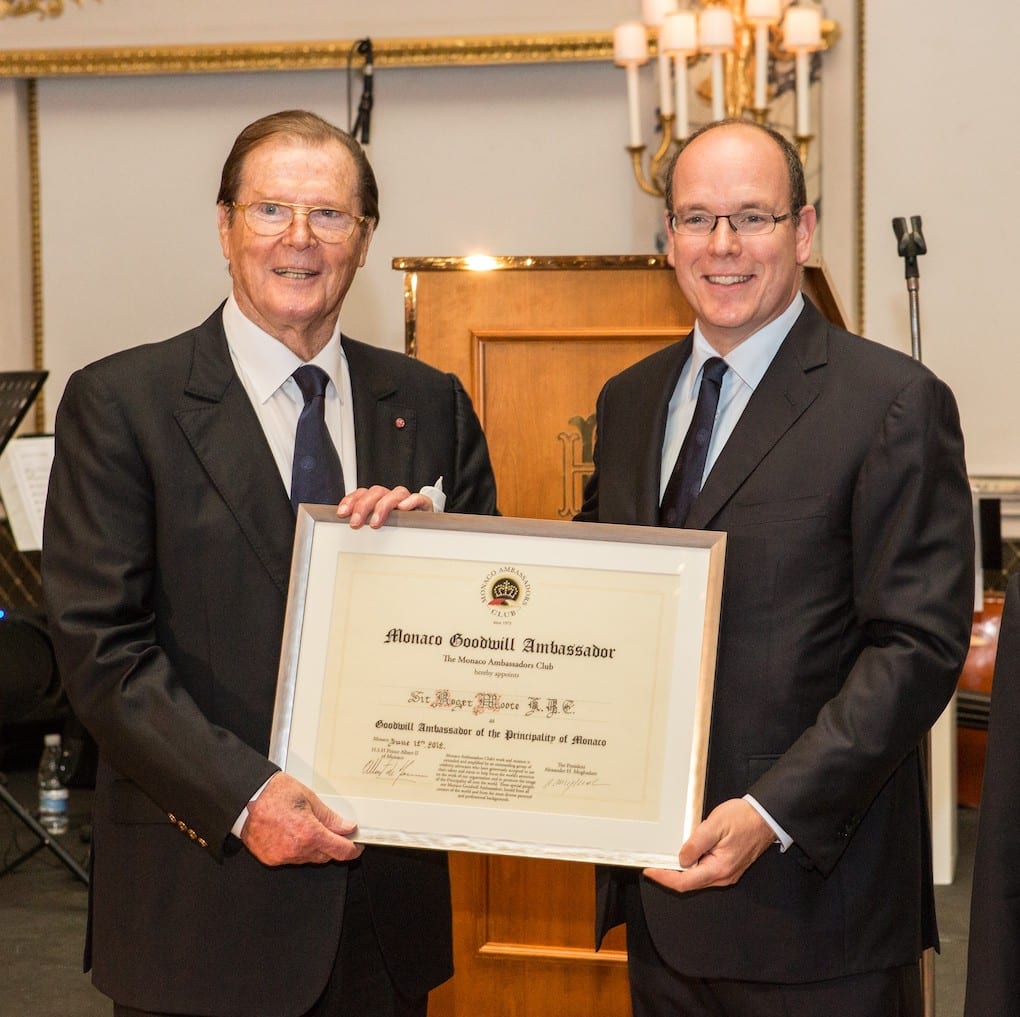 Despite the two-year pandemic when he was just starting his term of office, which put a damper on social activities, Christian Moore says he is delighted that the club has come out of the ordeal even stronger, with an even more united membership.
"If you are a member of the MAC, it doesn't matter if you are an ambassador, a consul, a president, a king or an emperor, in this club we are all equal. And it works well," he concludes.