Prince Albert II at Porsche Exhibition launch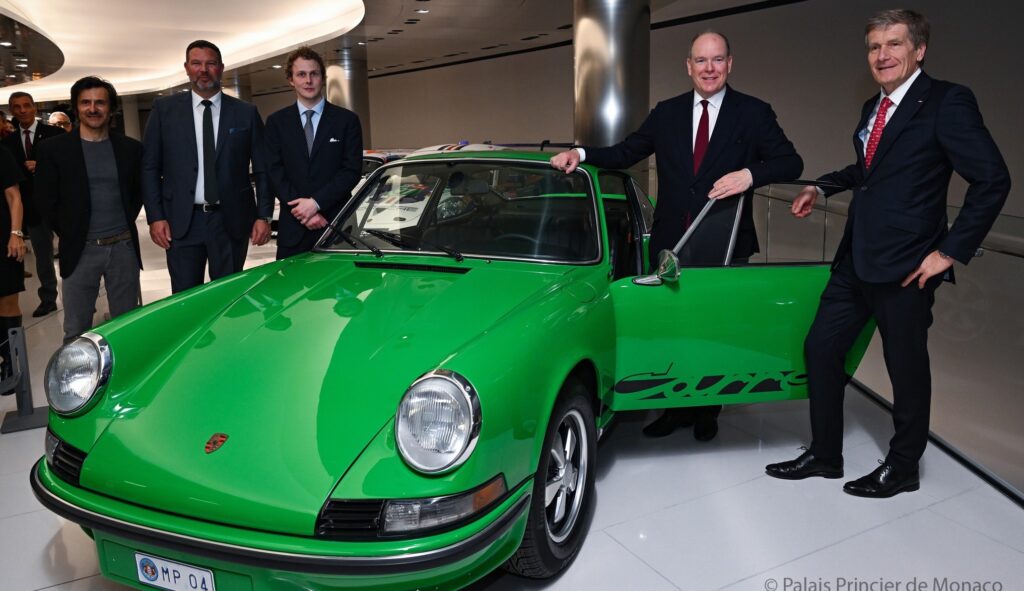 Prince Albert II visited the Porsche Car Collection to open the "75 Years of Porsche Sports Cars" exhibition.
The Porsche Exhibition is officially 'off and running'. Although it opened to the public last Monday, Prince Albert II, accompanied by Thierry Boutsen and Ferdinand Porsche, visited the Prince's Car Collection on Friday. Twelve Porsche sports cars are on display, two from the Prince's Collection, six from the Porsche Museum in Stuttgart and four on loan from private individuals.
It gave Prince Albert II the opportunity to warmly thank Thierry Boutsen, now President of the Circle of Friends of the Prince's Collection. The official launch of the organisation took place at the same time as the exhibition. "When I was a kid, I used to spend hours dreaming in front of these Porsche 911s and other motorised marvels […] When I was offered the presidency of the association, I was drawn back into this world of beauty and power," said the former Belgian driver in front of the crowd of around 50 guests.
Ferdinand Porsche, grandson of the founder of the Porsche car company, stressed the importance of the connection between Monaco and motor sport. "It is a great honour for me, my family and the Porsche family to be here," concluded the 30-year-old.
The Porsche Exhibition can be seen until 20 March in the Prince's Car Collection.
Practical details:
Collection de Voitures du Prince de Monaco, 54 route de la Piscine – Port Hercule. 
From 10 am to 6 pm.
Adults: 10 euros. 
Children (6-17 yrs) and students: 5 euros.