What Nice fans think of Sir Jim Ratcliffe's involvement at OGC Nice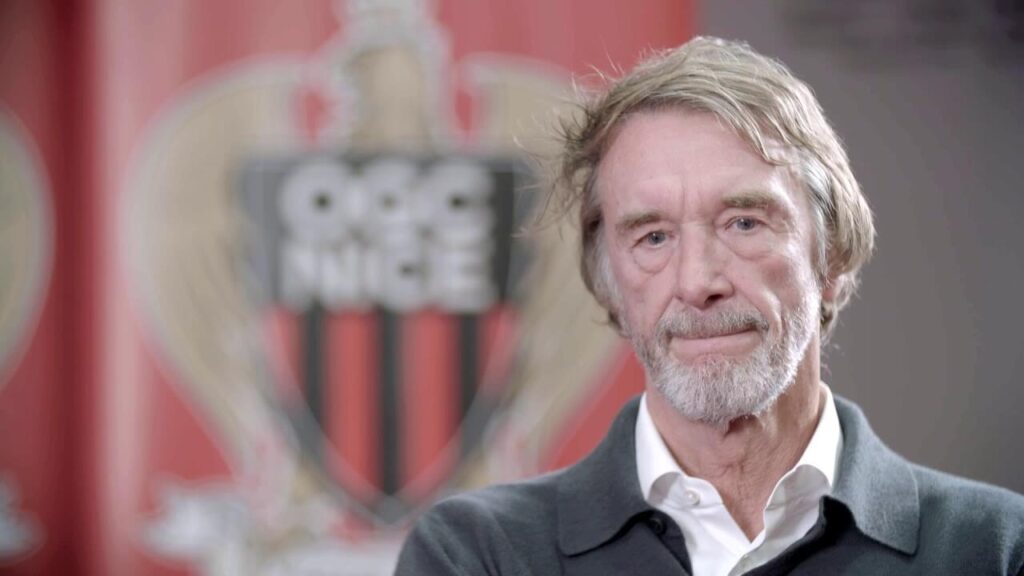 GYM supporters expressed their feelings about the INEOS group's stake in their club for the past four years, in an article published by The Athletic. 
The leading sports news website The Athletic met up with many of the red and black club's avid fans to talk about OGC Nice's owner and get a feel for their impressions, at the match between OGC Nice and Paris Saint-Germain (0-2) on 8 April. Overall, the GYM faithful expressed satisfaction with how the club has developed since the British billionaire arrived in 2019.
While some remain cautious and have mixed feelings about the current season and the intake from last summer's mercato, other supporters stress the club's progress and its structural development over the last four years. "Little by little, it's building slowly. We expect a little more, but well, it's not bad. I think there's still a lot of satisfaction."
GYM fans keeping an eye on Manchester United takeover
The investments made by INEOS, particularly this year with over €100 million spent, are acknowledged by the fans, who are pleased about the arrival of Premier League stars Aaron Ramsey, Ross Barkley and Kasper Schmeichel.
"You can see good relationships within the club and good players like Ramsey. It's important for us to get more viewers in the UK too."  Nice fans' opinions were divided, however, when asked about the bid to buy Manchester United.
No, I 'm not worried. Even if he buys Manchester United, he will do something here
Whether they are concerned about OGC Nice's importance compared to the English giant – "If we have good players in Nice, they will go to Manchester or if there are players in Manchester who don't play, maybe they will come for us. But it's not a good marriage." – or confident about Sir Jim Ratcliffe's long-term investment in Nice – "No, I'm not worried. Even if he buys Manchester United, he will do something here" –  GYM fans are patient and watchful.