Coronation of King Charles III, Roca Team, Prince Rainier centenary… interview with Prince Albert II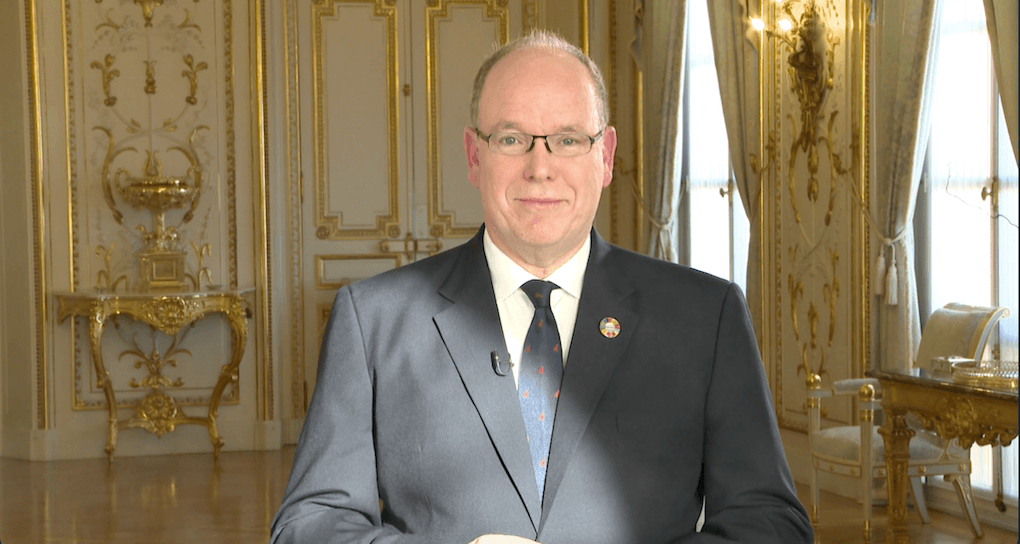 His Serene Highness also provided some details on a film that is planned about the Grimaldi family's roots.
Prince Albert II was on the front page of Monaco-Matin, on Tuesday 23rd May. The Sovereign spoke on a number of subjects in an interview with the local newspaper.
He began with the recent coronation of King Charles III, which both he and the Princess attended.  It was very friendly and simple," recalls the Sovereign. "I congratulated him and he remarked, especially to Princess Charlene, that we are old funeral and wedding partners, since most of the time you have to enter these ceremonies two by two, and we were both single. So we were often put together."
Another event the Prince spoke about was the Cannes Film Festival, attended this year by Charlotte Casiraghi and her husband, producer Dimitri Rassam, as well as Princess Caroline. This led on to the film that is planned on the Grimaldi family's roots.
"The script and scenario are almost finalised.  Palace historians and others have been working on it. It is essential that it is as accurate as possible from a historical point of view," said the Sovereign, adding that he had not yet seen the final script.
A second project was mentioned during the interview: the Moneghetti stadium's redevelopment. "It's the only solution that I can see," commented the Prince, when asked about the Monegasque basketball team's place in a potentially closed European League, provided they have a bigger venue than Gaston-Médecin. The Sovereign mentioned his delight with AS Monaco Basket's excellent results and the sport's popularity in the Principality.
Finally, Prince Albert II shared some details about the upcoming commemorations of the Prince Rainier III Centenary. 31 May will be "a popular festival for all ages. Children, teenagers, but also elderly people," promises the Prince. "We want the day to be as relaxed as possible. There will be a parade of vintage cars and a number of highlights, with entertainment in the streets of the Rocher. (…) My sisters and I, and the rest of the Family, hope that this will be a great tribute to our father," concluded the Sovereign.