You've probably never heard of them, but they might soon change the way your future looks.
Back in 2007, Prince Albert II of Monaco and investment banker Mungo Park founded CleanEquity, a private conference that aims to provide sustainable technology companies with a springboard to self-sufficiency.
Every year, up to 30 shortlisted companies come to Monaco to present their work to investors in hope of securing financing. In the 12 years of the conference, 300+ CleanEquity companies have been able to raise a combined two billion dollars.
We selected five companies to watch amongst the 22 candidates of CleanEquity 2020. From CleanEquity award winners to our coups de cœur, discover five start-ups that are are paving the road to an eco-friendly economy.
Olombria: can we replace bees with flies?
"It's like bees, but without the sting," says Olombria founder Tashia Tucker.
The problem: Good pollination is essential for crops, yet the number of wild pollinators, especially bees, is steadily decreasing globally due to a number of factors, including climate change, use of pesticides, and industrial agriculture. This decline puts at stake the production of many crops and jeopardises food security.
Olombria's solution: Olombria trains flies to be more efficient pollinators in scenarios where bees are no longer as viable. Flies are already the main pollinators in urban environments and account for over 30% of all pollination. Olombria provides farmers with information on pollinators and uses chemical volatiles to manage pollinating fly species, thereby increasing crop productivity and ensuring sustainable food harvests for the future.
Olombria is the winner in Excellence in the Field of Environmental and Technology Research at CleanEquity 2020.  
OrganoClick: environmentally-friendly materials
The problem: More than eight million tons of plastic are dumped into the oceans every year. As plastic is not biodegradable, the waste accumulates. In fact, it has been estimated that the ocean floor is home to 14 million tons of microplastics, a pollution which has irreversable consequences on sealife but also on the human food chain. Particuarly concerning is the impact of single-use plastic on the environment.
OrganoClick's solution: Organoclick develops green substitute materials for toxic chemicals and fossil plastics. Their materials can for instance get rid of plastic binders in single-use textiles, such as those used in wipes and hygiene products, drastically reducing the generation of plastic waste.
OrganoClick is the winner in Excellence in Commercialisation at CleanEquity 2020.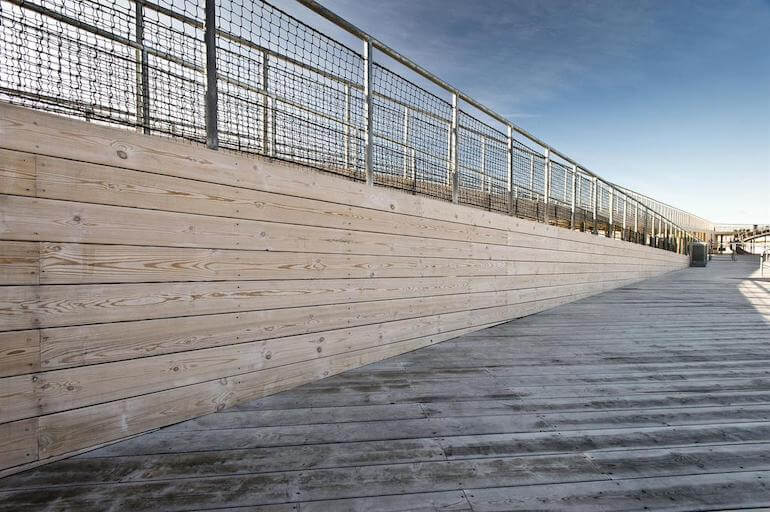 >>MORE ON PLASTIC POLLUTION : Single-use plastics destroy our oceans: what can we do?
C·Power: clean renewable energy from ocean waves
The problem: The ocean is the largest untouched source of energy. In fact, the World Energy Council estimates that about 10% of worldwide electricity demand could be met by harvesting ocean energy. Meanwhile, the American Department of Energy reports that by harvesting the available wave energy in the United State, the country could power over 100 million homes each year.
C·Power's solution: C·Power converts wave energy into usable electricity thanks to floating yellow energy farms that are active 24/7 all year round. Pictured below, the SeaRAY energy farm was developed in partnership with the US department of Defence.
Whim by Maas global...or "the Netflix of transportation"
The problem: Carbon emissions. The transport industry is one of the biggest producers of carbon dioxide. Take the United States, for instance: cars and trucks account for one-fifth of all the country's carbon emissions.
Whim's solution: Whim is a mobility app that wants to offer a true alternative to car ownership. The app offers an all-inclusive subscription service for public transportation, car-sharing, bike rentals, scooter rentals, taxis, or car rentals. This approach allows you to get rid of your car without losing the sense of freedom that comes with owning one.
The subscription service ranges anywhere from student-friendly plans, to unlimited use of all transport. Whim is currently available in Helsinki, Vienna, Tokyo, Birmingham, Singapore, Antwerp and Turku.
Lightyear: the world's first long-range solar car
The problem: Once again, carbon emissions. However, unlike Whim, Lightyear doesn't want you to get rid of your car. The startup just wants you to change it. While electric cars do offer a solution to de-carbonising traffic, they can also be very limiting. Their battery performance is not great and they rely on charging stations, which can be difficult to access.
Lightyear's solution: The company is developing the world's first long-range solar car called Lightyear One. With five square meters of solar panels, on a full charge, the car can cover up to 725 km, making it much more efficient than an electric car.
Lightyear One should be commercialised by the end of 2021 and it will be the first solar-powered car you can buy.
>> MORE ON SUSTAINABILITY : Gunter Pauli: sustainable entrepreneurship embodied