Real estate: Record number of sales in Monaco in 2022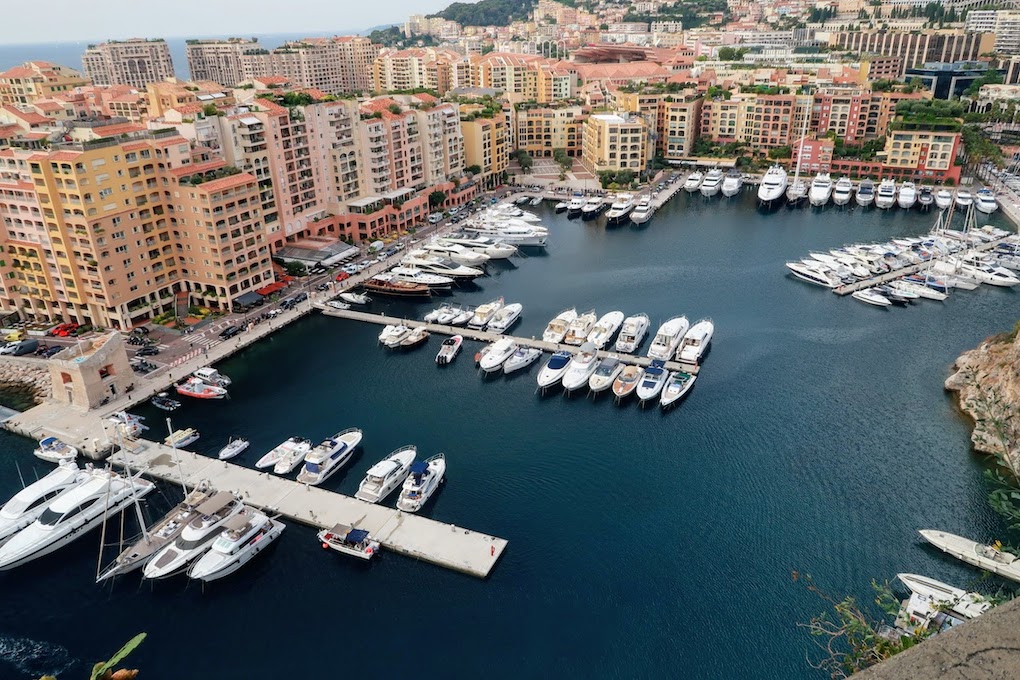 And the one billion euros barrier was broken for the first time. 
The Monegasque real estate business has set a double record. According to the 2022 Real Estate Observatory published by IMSEE a few days ago, the number of property sales in the Principality broke a record last year, with 88 transactions, compared to 23 in 2021.
In 2019, the last reference year before the health crisis, there were 33 sales over the year. Which means the figure has almost tripled. Laurent Locchi, Deputy Director of the Miells – Christie's Monaco real estate agency, explains the growth in these terms:
"New developments have always been successful in Monaco: there is a strong demand for new properties, whatever the budget or type of flat. (…) And new housing is due to complete soon. For example, the Mareterra project was initially very conceptual, whereas today it is very, very easy to imagine. I think this increases the pace of transactions."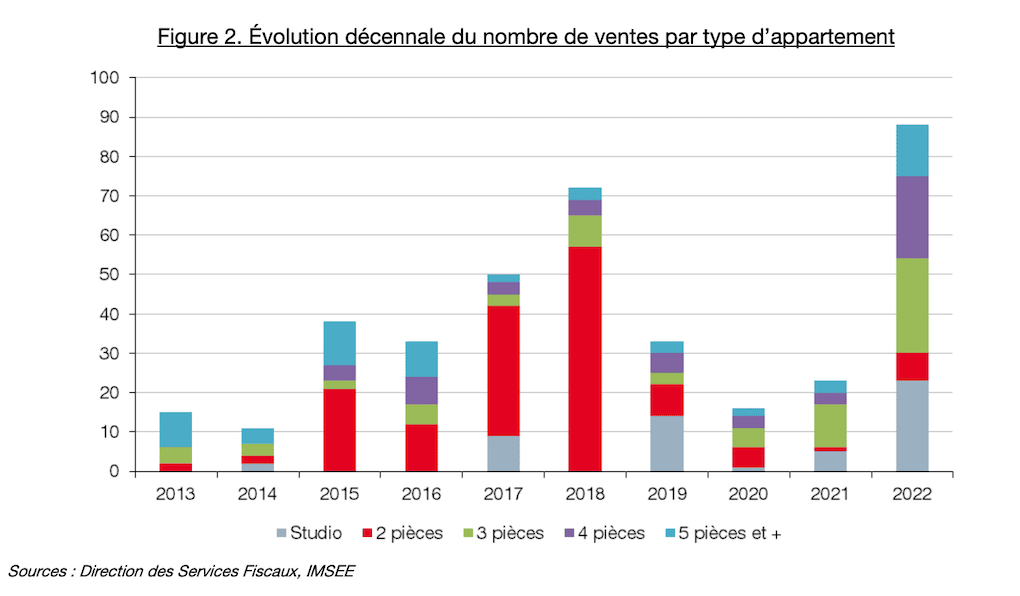 For Olivier Pradeau, Managing Director of Monaco Properties, "we need to take into account how attractive Monaco is to international investors. Property prices in Monaco are quite high, but if you look at them in dollars, prices have dropped by 20-25% due to a weaker euro over 2022. For an international investor, based in the UK or Dubai, Monaco's property market, which is a safe haven in times of high inflation, becomes much more attractive due to the weak euro."
Another noteworthy record is that for the first time, sales exceeded one billion euros. According to Olivier Pradeau, the reason for this lies in interest rates. "Wealthy people are very well advised: they know that interest rates are rising, will continue to rise and will plateau at high levels. 2022 was the last opportunity to buy at reasonable interest rates," he says. "Especially since in France and Monaco, you can borrow at fixed rates, whereas in the United States or the United Kingdom, rates can be variable."
For Laurent Locchi, the record is above all down to a new type of demand, more family-oriented than a few years ago: "on the one hand, these are new homes, whose price per square metre is higher than resale. Above all, there are many large units in the new developments, some flats having four or five rooms, or more. It is mostly families who are coming to settle permanently in Monaco or take up residence. The size of the flats has a big impact on the total amount."
Average price per square metre: Larvotto on top
In 2021, Monte-Carlo was the top neighbourhood in terms of the highest average resale price per square metre. In 2022, Larvotto took the top spot, rising from 59,000 to 62,000 euros in the space of a year.
Laurent Locchi prefers to remain cautious about this data, but he does analyse the dynamic: "that doesn't mean anything in Monaco: each flat has its own value. We need to be careful with square metre statistics, they are very artificial. But what must have come into play in the meantime is that the Larvotto neighbourhood has been completely revamped. Customers were no doubt able to 'see themselves there' a little more easily. Before, there wasn't a lot of market movement, so investors probably had more visibility afterwards."
This is corroborated by Olivier Pradeau: "Larvotto has very few residences in the private sector. Averages are therefore based on a very small number of transactions. If one very nice flat sold in 2022 it would be enough to shift the average considerably. But Larvotto remains a very attractive district, undergoing urban renewal with the extension out to sea. When you see that Mareterra transactions are around 100,000 euros per square metre, you can predict that all the surrounding properties will benefit from this new impetus."
2022 therefore seems to have been quite successful for the real estate market. "Despite a tense geopolitical situation due to the war in Ukraine, the catastrophic consequences of Brexit on the UK economy and tensions in the Middle East, Turkey and Lebanon, Monaco remains a safe haven that attracts international investors because it is safe, for both property and people, and because the property market is accessible," stresses Olivier Pradeau.
However, the Managing Director of Monaco Properties adds a note of caution: "We expect a reversal of the trend for 2023: as we saw during the economic crises of 2000 and 2008, the property market lost between 30 and 50% of the number of transactions in the following years, i.e., 2002, 2009 and 2010. We think that with interest rates stabilising at high levels, a euro that is now strengthening against the dollar, and the additional constraints that are going to be put in place on property dealers, the 2023 property market will be less dynamic, even if transaction prices remain stable."