Behind the scenes jobs at Monte-Carlo Casino: Ilda, building loyalty
In this series, Monaco Tribune and the Société des Bains de Mer (SBM) invite you to behind the scenes to discover unusual jobs at the Monte-Carlo Casino.
When we think about casino jobs, some immediately spring to mind, such as croupier for example. But in reality, establishments of this type are full of lesser-known but equally important professions, especially in Monaco.
We met Ilda Karaboja in the majestic Salle Médecin at the Monte-Carlo Casino. After a first stint as a receptionist at the Monte-Carlo Bay Hotel & Resort, then in customer service at the Casino, Ilda now works in the same building as a Junior Public Relations Manager.
A role that was created as part of the My Monte-Carlo loyalty programme about 10 years ago. "We're in the field, we look out for new customers in the rooms and we look after the regulars," explains Ilda. When we see a new client, betting substantial amounts, we approach them and ask questions. We might ask for example, if they already have accommodation in Monaco, how long they intend to stay… It's about building customer loyalty."
A real scouting exercise whose aim is to encourage new clients to take advantage of the many other assets of the Monte-Carlo SBM Resort and, of course, to come back and play at the Casino during future visits to Monaco.
Tailored care to foster loyalty
But how do you recognise a potentially interesting customer? It is not so the amount they bet that counts, so much as the time spent at the gaming table. After a few discussions with the target customer, and a few phone calls "to the back office", Ilda and her team come up with the best approach to suggest they join the My Monte-Carlo programme and create their loyalty card, which is what we call "signing up".
It is a delicate task, requiring a number of skills. "You can't learn this in school," says Ilda, who has a Master's degree in tourism. "I would say that the most important thing is foreign languages. We have an international clientele, so you need to speak English and Italian at least."
But apart from languages, an appropriate attitude and interpersonal skills are imperative. "Adapting to the customer is not always easy. You have to find the right balance: warm, welcoming, friendly, but not familiar. We interact with customers frequently, including at events. We know a lot about their private lives: we have to remain professional and discreet," according to the young woman.
Patience and flexibility are therefore essential, including when it comes to night-time working hours, a specific feature of the Casino business. "This is the main difficulty: we have to balance this schedule with our private life and be well organised," Ilda stresses.
Ease the journey through the Resort
But the night shift has its share of anecdotes and stories that are, to say the least, surprising! "One time, a very good Russian-speaking customer was playing in a private room," recalls Ilda. He said to my colleague: "I would like the flowers that are in this vase," pointing to a vase in the Casino. I didn't have time to react to his request: he had already taken them. It was not a question: he took the flowers and left. We were all stunned. A few minutes later, I was called to attend to a customer at the Buddha-Bar and when I got there, I saw the Russian-speaking customer, with the flowers in his hands. He gave them to a Buddha-Bar waitress. I was happy with how the story ended, it was very funny, the waitress went bright red…"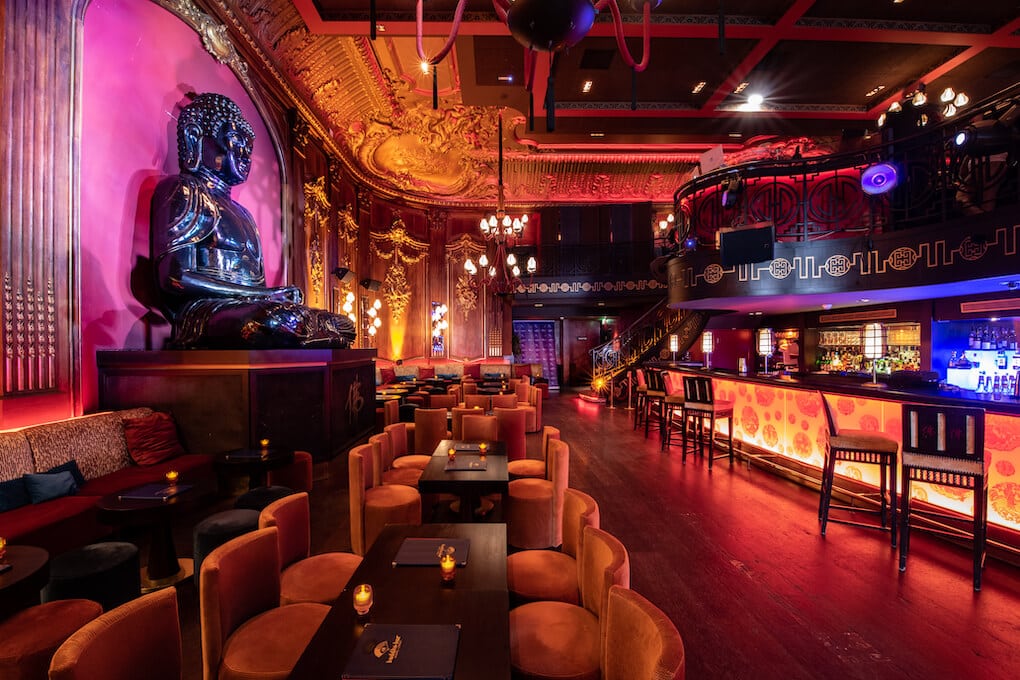 This is just one of many amusing memories, illustrating another aspect of this type of job: versatility. "We are a central point for several departments within the Casino, we are the link. When the customer comes to the casino, and right up to their next visit, many things will happen. We have to make their customer journey as smooth as possible, with the hotels for example, taking care of the extras," explains Ilda.
Providing bespoke service
Taking care of extras, like providing a last-minute overnight stay, or a meal in one of the SBM's starred restaurants… This is what Ilda and her team provide, depending on the customer's loyalty programme. This special attention does not just apply to players: "Three days ago, I was called to help a customer in the Buddha-Bar whose car keys were not to be found. We offered him a room at the Hermitage Hotel and I went with him. In the end he found his keys, his car was brought to him and he was able to go home. We don't just take care of the casino guests, but all the guests in the Resort."
A job that is about personal contact, but mostly working as a team, which is strengthened by the My Monte-Carlo loyalty programme. Before its creation, when she was still working at the Monte-Carlo Bay, Ilda did not feel particularly attracted by the casino world: "Casino players can behave differently to hotel guests. Before the cards and statuses ranging from Member to Platinium were introduced, hotel receptionists did not know what type of guest they were dealing with and naturally charged for the extras at check-out. But then the players would yell, "Call the Casino, I'm not paying this bill." It was all very dramatic and very complicated. Today, this problem no longer exists: there is an established link with the Casino. The customers and hotels are informed, so there are no more unpleasant surprises."
The experience has therefore been nothing but positive, and Ilda hopes to become Senior Public Relations Officer in the near future. However the young woman remains open to the idea of working in other parts of SBM, including elsewhere than the Casino: "That's what I like about SBM. You can get training, and with hard work and determination, there really are a lot of opportunities."