Where to find 5 tasty burgers in Monaco
Monaco Tribune tried out a famous Monaco burger for you, and has four more to recommend.
Grubers Burgers
The brainchild of Riccardo Giraudi, Grubers Burgers has joined the ten or so "concept" restaurants already in operation in Monaco. On the menu are eight different formats, each with its own specific burger. Truffle, vegetarian, fish, chicken or meat burgers, spicy or otherwise… the menu is varied, but not the price! It's €12.90 whatever your choice of burger, and that includes a drink and a serving of fries. The restaurant also offers delivery in Monaco, via the Delovery service.
Address: 20 Rue Princesse Caroline, 98000 Monaco
Steak'n Shake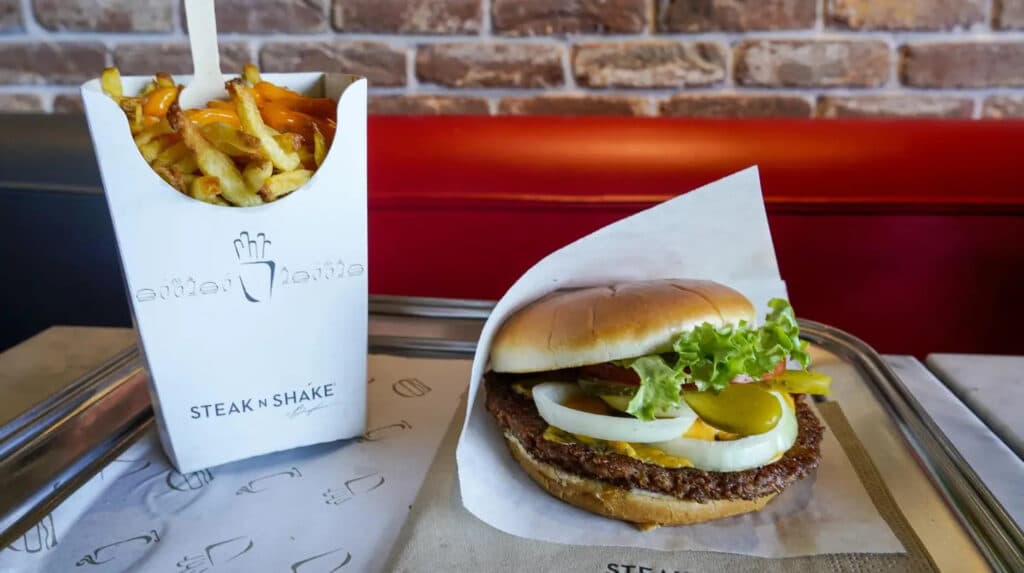 Although Steak 'n Shake is a fast food restaurant, the quality of the products is not the same as its competitors. Downsides: prices are higher and drinks are not included, but we do like those burgers! Special mention for the fries too. Located at the end of Rue Grimaldi, they are open all day from 11 am.
Address: 27 Bd Albert 1er, 98000 Monaco
Arrow Burger
We decided on Arrow Burger for our tasting, hot on the heels of their Best Burger of Monaco award. Located in Monaco-ville, next to the Cathedral, the restaurant provides on-premises service, or delivery.
The menu is quite varied, and has a vegetarian option. Our choice was the NY Bacon Cheese, with a drink and sweet potato fries for an extra €1.50. The establishment's main focus is on deliveries, so we had a little wait before being served.
But we enjoyed it when it came! The original triangle-shaped bun is soft and brioche-like. The meat is tasty, the steak is chunky and the cheese/sauce combo works. The sweet potato fries are a great side order, and the sweet vs savoury contrast is bound to please.
The 'menu' cost 14 euros. Despite the wait, the burgers at Arrow Burger are good and we recommend eating them a few metres from the restaurant, in the Jardins Saint-Martin, overlooking the sea.
Address: 6-8 Rue des Carmes, 98000, Monaco
La Brasserie de Monaco
The Brasserie de Monaco is an institution, thanks to its Bière de Monaco. There is a varied menu to go with their house beers, including a burger. Cheddar cheese, candied onions, lettuce, tomatoes and the Brasserie's special sauce, a classic composition and a sure-fire winner, served with fries. Expect to pay €18 for this burger, and at lunchtime you can also have a drink for the same price.
Address: Rte de la Piscine, 98000 Monaco
Beefbar Monaco
We saved the most expensive burgers from our 5 recommendations until last, but they also have the best meat. Beefbar Monaco does a double cheeseburger, with homemade fries, for €27. "Burgers to die for!" read the Google reviews. For an extra euro, customers can try out mini burgers made with Kobe beef, a meat whose price ranges from €200 to €500 per kilo… On weekends and in the evening, the menu includes two extra vegetarian burgers (€24 and €21) with plant-based 'meat', and a burger made from barbecued pulled short rib, priced at €44.
Address: 42 Quai Jean-Charles Rey, 98000 Monaco