Businessman claiming to live in Monaco proved wrong by Swiss tax investigation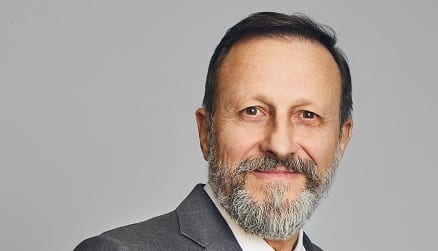 The Administrative Court in Zug found against Daniel Vasella, former CEO of the Novartis Group. The tax amount he was refusing to pay is said to be "extremely high". 
The 2020 ruling by the Administrative Court of Zug, Switzerland had not been made public until now, but has just been revealed by the Swiss press. In 2017, the Swiss authorities were trying to determine whether or not multi-millionaire Daniel Vasella was resident in Monaco.
The former head of the Novartis pharmaceutical group is said to have claimed this in 2013, in an attempt to explain his refusal to pay taxes "on several million Francs received from the Basel pharmaceutical group", according to the local press. In 2017, the Zug tax investigators demanded evidence, but were unconvinced by the response and opened an investigation.
According to La Tribune de Genève, the authorities went through everything with a fine-tooth comb: electricity and water consumption in Risch (in the canton of Zug) and in Monaco, credit card statements, working hours and salaries of housekeepers, telephone bills, Outlook diary entries, plane tickets and even Nespresso capsules. With the aim of establishing whether Daniel Vasella was actually living in his Monegasque home, or whether he was claiming to live there in order to avoid Swiss taxation.
An "extremely high" amount
The Court subsequently stated that the businessman allegedly had "few social contacts in Monaco," which would argue against a change of domicile. Daniel Vasella is reported to have replied that he "deliberately avoided the public so as not to be recognised". The former Novartis CEO is also said to have refused to disclose the location data from his mobile phone, "for confidentiality reasons", an act that the Swiss judiciary found "incomprehensible".
In view of the very low water consumption in Monaco – despite a swimming pool – the numerous flights through Zurich airport, the postal address kept in Risch and the failure to notify a change of address to the health insurance company, the Administrative Court found against Daniel Vasella, whose appeal had also been rejected in 2020.
While the judgment does not specify the amount of tax under dispute, the court reportedly described it as "extremely high", according to local press reports. According to Le Temps, Daniel Vasella will have to bear all the costs of the procedure, set at 25,000 Francs, or 25,200 Euros, "in view of the exceptionally large amount of time and work, the importance and difficulty" involved in the case.
As a reminder, it is necessary to live in the Principality for at least three months a year to be considered a Monegasque resident.