Princess Caroline and Prince Albert II inaugurate "Studio Caroline"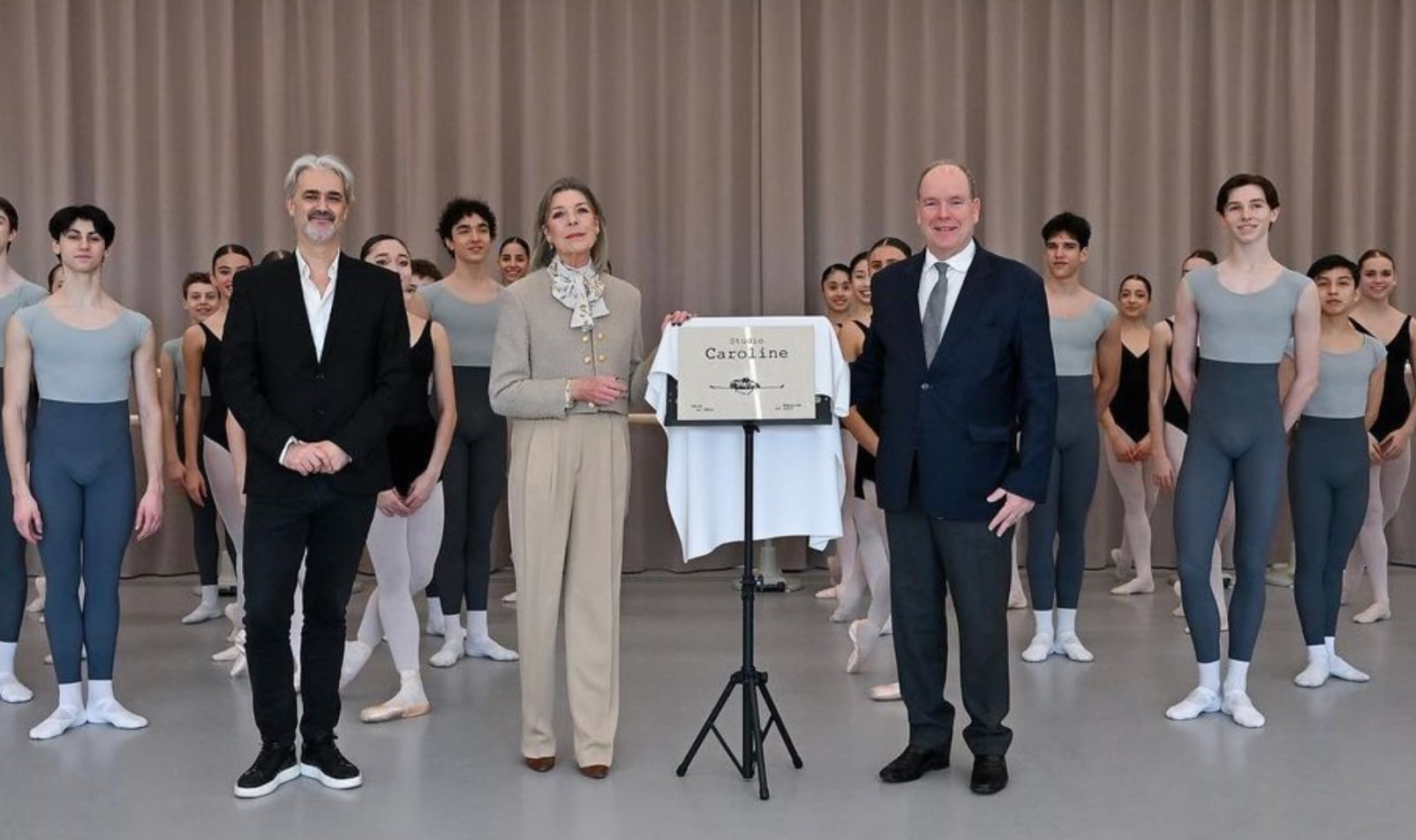 A new dance studio was opened in the autumn at the Princess Grace Academy, whose president is Princess Caroline of Hanover.
"Rêvé en 2011, réalisé en 2023" (or "Dreamed of in 2011, a reality in 2023") reads the inaugural plaque of "Studio Caroline," testifying to a long project that is the result of something of a technical feat. The dance studio is located under the gardens in front of the Villa Casa Mia. They were restored to their original appearance once the project was completed.
Princess Caroline committed to women's rights and the environment
On Monday 6 March, the new 185m2 space was presented to the Princess of Hanover and Prince Albert II by Luca Masala, the director of the Princess Grace Academy. A dance demonstration, prepared for the Sovereign and his sister Princess Caroline. was performed at "Studio Caroline"
The Princess Grace Academy, founded in 1975 by Prince Rainier III and Princess Grace, continues to accept talented young people aged 13 to 18 each year, who are ready for five years of dance studies. The seven-storey villa is where the pupils live.