Guide to Monaco's swimming pools this summer
Where to go swimming this summer? What activities do the Principality's different swimming pools offer? Monaco Tribune gives you an overview.
Every year, the Rainier III water sports stadium, the Saint-Charles swimming pool and the Albert II water sports centre welcome tens of thousands of users. For regulars and newcomers to the structures, here's your guide to 2023.
Stade Nautique Rainier III (Water Sports Stadium)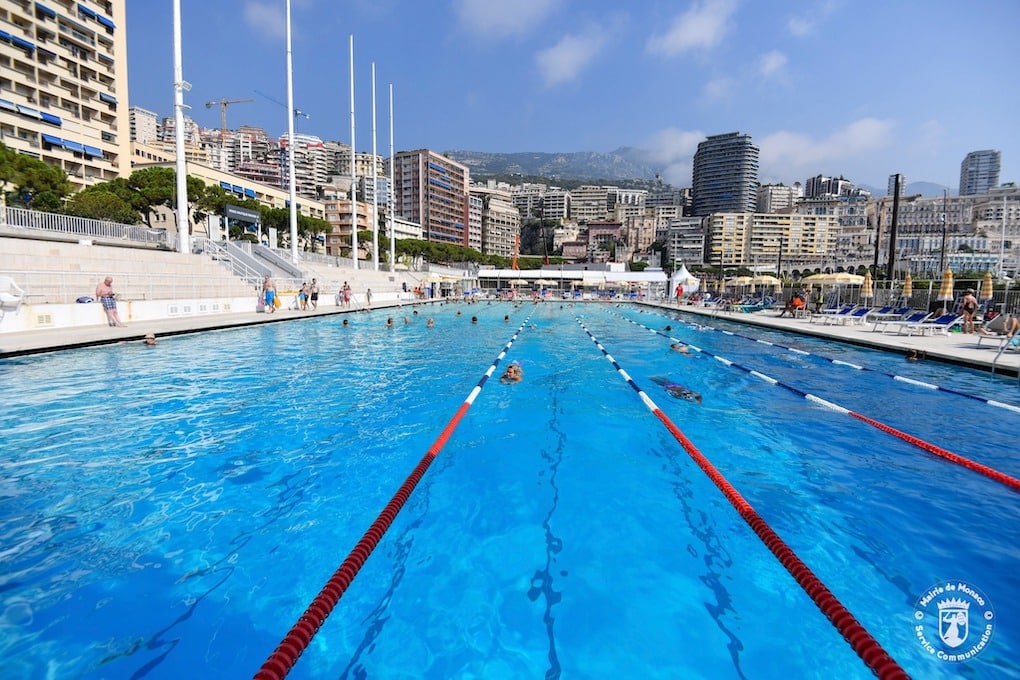 The complex opened on Saturday 29 April, but with a change to pricing! For patrons who do not live in Monaco, tickets have gone up by 60%. The adults rate is no longer €7.50 but €12; for 3 to 17 year olds, it is no longer €6 but €9 per person. The increase was voted by the Mayor, Georges Marsan, and his team on 28 March, in an effort to contain the number of visitors to the site.
Children under 12 years of age are not permitted to enter the Stade Nautique unless accompanied by an adult.
The pool has several diving boards (1, 3 and 5 metres), as well as a slide. Aqua gym, aqua bike and water circuit classes are available from May to October.
Adress: Route de la Piscine, 98000 Monaco
Useful information: Opening times
Centre nautique Albert II (Water Sports Centre)
Located inside the Louis-II Stadium complex, the Centre consists off three pools: an Olympic pool, a pool for beginners and a diving pool. The centre hosts water polo, competition and synchronised swimming, as well as aquagym and free diving training. Despite a breakdown at the beginning of April in two air filter units, which necessitated a temporary closure of two days, the summer opening heralds a return after several summers of renovation work.
No significant changes this year, apart from the Centre's closure from May 15 to 29, due to the International Swimming Meeting. The beginners' pool will be closed a week earlier, from 8 May.
Adress: 7 Av. des Castelans, 98000 Monaco
Useful information: Prices and opening times for the water sports centre can be found via this link.
The Piscine Saint-Charles (Swimming Pool)
The Saint-Charles swimming pool is due to reopen at the end of May. The sports facility has been closed since 29 June 2022 and has undergone extensive building work. There will be three new activities for the public to enjoy.
AquaPowerPlus: a sports session in the water! "It's a fitness session in the water, always to music, and you need to keep up with the pace. There will be a mixture of exercices in the pool, core work outdoors and a training circuit in and out of the pool," stated Sophie Potel, in charge of the pool's activities, in Monaco-Matin.
Aqua Relax: more yoga-based, this activity will be open to all and will include stretching and breathing exercises.
AquaMerMaid-Dolphin: an activity for children aged six and up, and who can swim. During the session the swimmers' legs are contained in a monofin, and they use a dolphin kick to propel themselves forward.
These three activities complement those already on offer all year round: prenatal swimming classes, "water babies" sessions, aquagym, aqua bike, stretching and swimming lessons for adults and children.
Adress: 7 Av. Saint-Charles, 98000 Monaco