From Charlotte Casiraghi's and Dimitri Rassam's dream wedding on the Rock to Princess Caroline's very symbolic jewel to
honour the memory of her legendary mother Grace Kelly, every single member of Monaco's royal family has at least one memorable moment to remember from 2019.
Princess Grace of Monaco's 90th birthday

This year, Monaco honoured the memory of the legendary Grace Kelly. In March, the Rose Ball, one of the main events of the Monegasque social calendar, paid homage to Grace. As a nod to her mother, Princess Caroline made a strong impression by wearing a very symbolic jewel. It was a pearl necklace that had belonged to Grace and had been offered to her by her husband during their marriage in 1956. In November, the exhibition "Grace Kelly 90 Years" paid tribute to the actress who illuminated American silver screens throughout the 1950s. Among select excerpts from her cult films, visitors discovered sculptures, paintings, and unpublished works by American artists that were presented especially for the occasion. 

[caption id="attachment_10381" align="aligncenter" width="807"]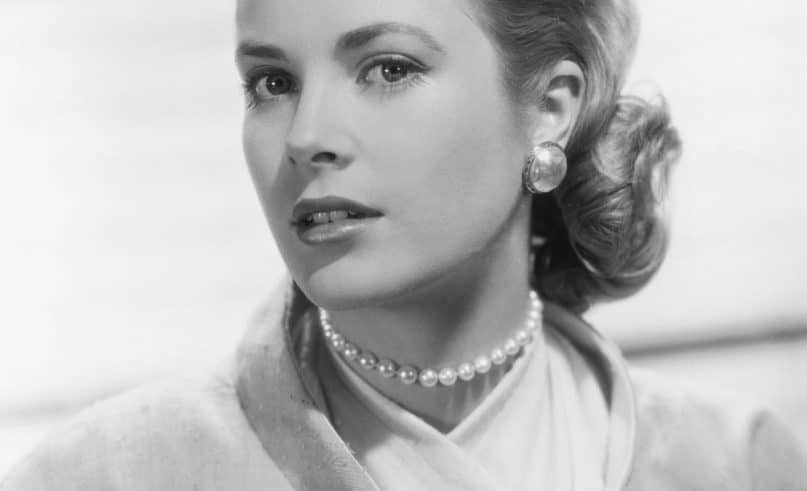 Grace Kelly 90 Years- a tributary exhibition[/caption]
The dream wedding of Charlotte Casiraghi and Dimitri Rassam
The loving couple said "yes" for life in what was celebrated as the Principality's dream wedding. The daughter of Princess Caroline of Hanover, granddaughter of Grace Kelly, and the son of Carole Bouquet, who is a film producer, received their guests in the sumptuous five-star palace, the Monte-Carlo Beach, where these early summer nuptials enjoyed the private beach. The festivities ended the rumours of separation between Charlotte and Dimitri, which had previously been shared by certain tabloids and press sources. The parents of little Balthazar, born last October, had even issued a statement to deny them.

[caption id="attachment_12045" align="aligncenter" width="807"]
Charlotte Casiraghi and Dimitri Rassam- a dream wedding in the Principality[/caption]
Prince Albert II's honorary doctorate for his environmental entrepreneurship

The Canadian University of Sherbrooke awarded an honorary doctorate to Prince Albert II to honour his commitment to the defence of the environment and the promotion of sustainable development. The university's rector, Professor Pierre Cosette, called the Monegasque Head of State "a man with a big heart and a visionary who is sincerely devoted and, often discreetly, actively fighting for the preservation of the environment and for sustainable development." Visibly moved by this recognition, the sovereign insisted on the necessary mobilisation of everyone to face this challenge: "We are all concerned, and I hope that all responsible persons join to me to preserve our planet."

[caption id="attachment_9343" align="aligncenter" width="490"]
Prince Albert II recipient of an honorary doctorate[/caption]
Princess Charlene: Monaco's sports ambassador

The Princess of Monaco and the former Olympic swimmer continued her efforts to promote sports. The avid sportswoman surprised everyone at the 24 Hours of Le Mans when she waved the opening flag. Princess Charlene bore the honour of starting this legendary automobile race and lowering the tricolour flag for its 62 competitors. An honour already experienced by her husband in 1992! What's more, Princess Charlene travelled as far as the United Arab Emirates to attend the Formula 1 Grand Prix, where she expressed her admiration for the Monegasque F1 pilot Charles Leclerc, who was having an exceptional sporting year.

[caption id="attachment_11309" align="aligncenter" width="807"]
Princess Charlene will set in motion the 24 Heures Le Mans![/caption]
Pierre Casiraghi's eco-friendly Atlantic crossing with Greta Thunberg

Pierre Casiraghi, the nephew of Prince Albert II and the grandson of Grace Kelly, had an unforgettable adventure sailing the Atlantic alongside the young climate activist Greta Thunberg who was scheduled to attend the United Nations World Climate Change Summit in New York. The trip aboard the Imoca Malizia II monohull, a zero-carbon emission sailboat, proved that it was possible to cross the ocean without polluting. After 14 days of sailing, nearly 300 people were present on the tip of Manhattan to welcome the crew led by Pierre Casiraghi, a dashing 31-year-old with a sailor's beard who also worked as a fashion model for the likes of Chanel and Roberto Cavalli.

[caption id="attachment_13827" align="aligncenter" width="807"]
Malizia II sailing transatlantic with Greta Thunberg[/caption]
Jazmin Grace Grimaldi following in the footsteps of her grandmother

It was an eventful year for the eldest daughter of Prince Albert II. Following more and more closely in the footsteps of her grandmother, Grace Kelly, Jazmin Grace took her first steps on the stage for the play The Jury Monologue. She plays a young woman who must announce to the one she loves that she has been admitted to the university of her choice and that she must leave him. Last summer, Jazmin Grace already played a role in The Marvelous Mrs. Maisel – a family saga in costume, located in America in the 1950s. What's more, the young artist released her very first single (which will certainly not be the only one), Fearless, with profits funding humanitarian projects. A touching acoustic song with a touch of jazzy vocals that will surely win over music lovers.

https://www.youtube.com/watch?v=G8bWHhRgkrY
Louis Ducruet opened up about his future

After his wedding, Prince Louis Ducruet, the nephew of Prince Albert II of Monaco and the son of Princess Stephanie of Monaco, expressed in a rare and exclusive interview to Hello Monaco his many plans for the future. It is he who chose, for his marriage with Marie Chevalier, to unite with her in the Cathedral of Monaco. The young man was indeed very attached to connecting with the presence of his grandfather, Prince Rainier III of Monaco, who also married there: "I admired seeing him talking to people, being so natural and sensitive to everyone at the Palace." If having a baby is part of their future projects, Louis and Marie wish to wait a little longer. Louis has just started working for AS Monaco, directly with Vice President Oleg Petrov, which allows him to fuel his passion for football: "I was very lucky because it is difficult to break into this environment, but I try to prove every day that I deserve this job."   

[caption id="attachment_13588" align="aligncenter" width="807"]
Louis Ducruet opens up about his future[/caption]
Camille Gottlieb's declaration of love to her dog Léonie
The youngest daughter of Princess Stephanie of Monaco, Camille Gottlieb, is full of surprises. Like having several tattoos on her body, including the one she got on her forearm in a Monegasque parlour, which has a special meaning for her: it was the name she gave her beloved dog Léonie and that she adopted a little over a year ago. She decided to go one step further to seal this love with a brand new tattoo at the tenth edition of the Art Tattoo Monaco festival. The new tribute is on her left ankle, a drawing representing a hand and a dog paw. A touching gesture that Léonie surely appreciated!