Ligue 1: 5 statistics that prove AS Monaco has had a successful first half of the season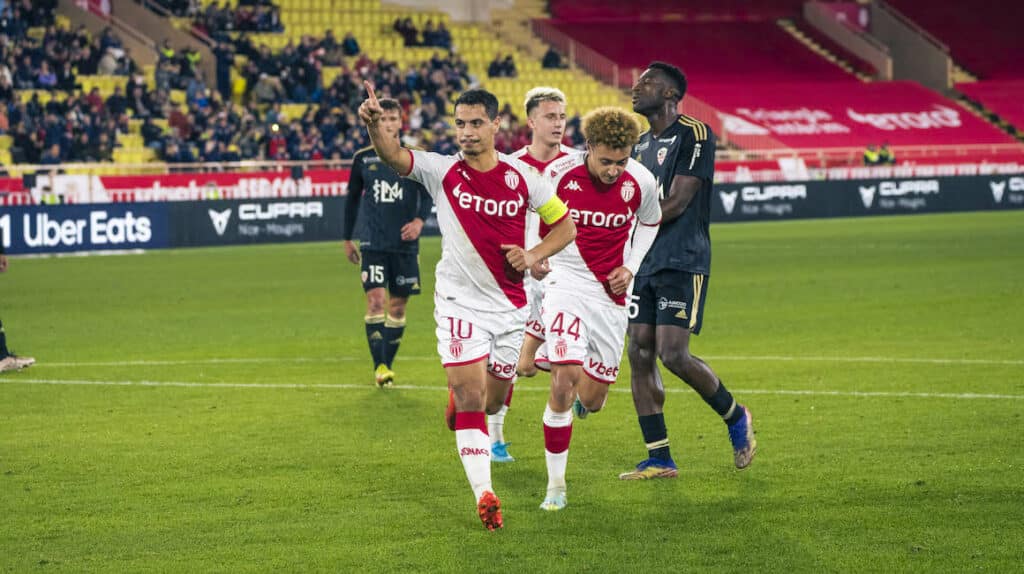 At the season's halfway point, AS Monaco are currently in fourth place in the league with 37 points, their best tally in five years, after a historic 7-1 victory over AC Ajaccio.
7 goals in a single match, a 39-year first
It was a memorable match and certainly one for the history books at AS Monaco, with an avalanche of goals that brought back memories of 28 August 1984.
That day, away to Metz, Manuel Amoros's Monegasques won convincingly, chalking up seven goals (0-7).
Like the 2022-2023 Monaco team, which scored some five goals with time to spare in the first half and a total of seven by the final whistle. A victory that should not be underestimated, since Olympique de Marseille lost to the same Ajaccio team at the beginning of the season at the Velodrome stadium (1-2).
As a reminder, the all-time record for ASM goals in a single match dates back to the 1985-1986 season, with a 9-0 home win over Bordeaux.
My garden. My team. My brothers. My kingdom 👑❤️🇲🇨 #DAGHE pic.twitter.com/Nlzr80qQLS

— Wissam Ben Yedder (@WissBenYedder) January 15, 2023
"We wanted to finish the first half of the season on a high note and I think we managed that," smiled Breel Embolo in the press conference.
The players celebrated this famous victory on social media. Starting with Wissam Ben Yedder, who scored a hat-trick and paid tribute to his club with these words: "My garden, my team, my brothers, my kingdom".
Youssouf Fofana, Breel Embolo, Eliesse Ben Seghir and Ismaël Jakobs congratulated the team on their success. A sign that the positive mood and mutual respect that prevail in the team are intact.
42 goals in 19 games, second-best offensive record in Ligue 1
With 42 goals scored in 19 league games, AS Monaco is the second-best attacking team in Ligue 1.
An attacking force embodied by the prolific double act of Wissam Ben Yedder (11 goals) and Breel Embolo (10 goals), who together account for half of the goals scored by ASM in the championship.
Only Paris has done better, with Kylian Mbappé (13 goals) and Neymar (11 goals), among the teams in the top ten UEFA leagues.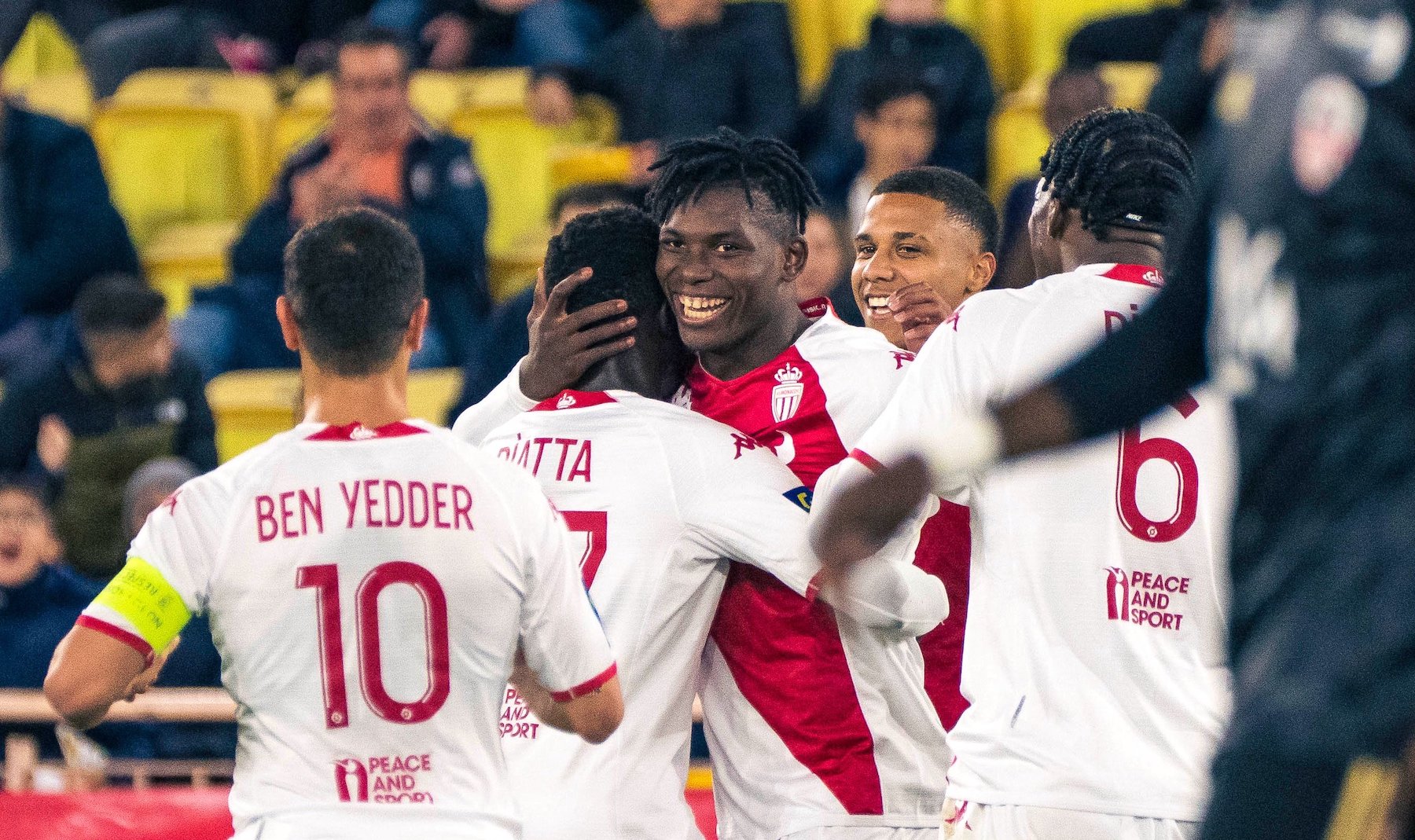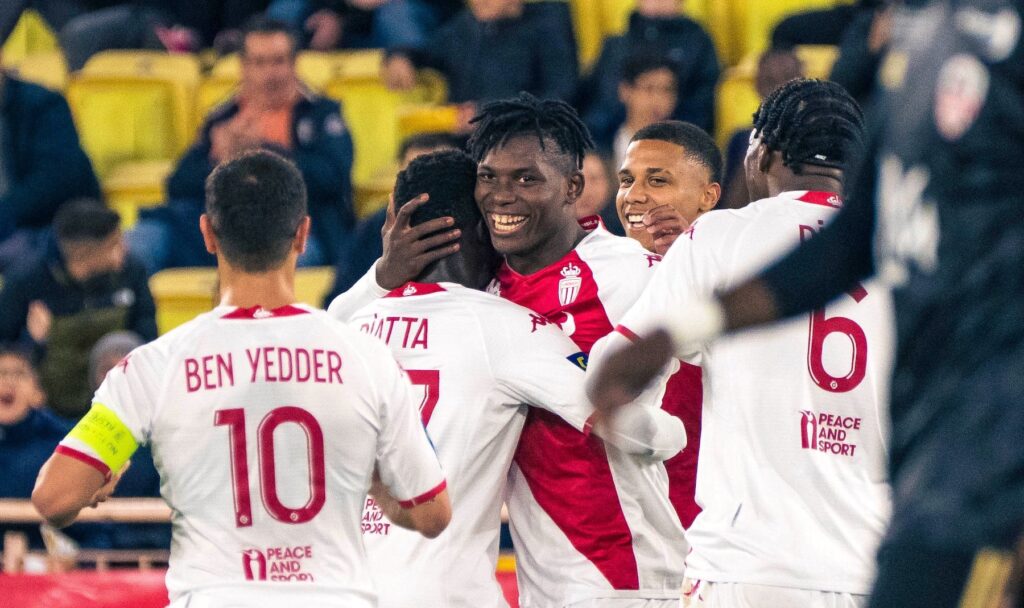 While the 7-1 win over AC Ajaccio in their last match has obviously bolstered the statistics, the number of goals scored by defenders also indicates AS Monaco's attacking strength, with four goals for Guillermo Maripan, two for Axel Disasi and one for Caio Henrique.
In total, across all competitions, ASM boasts 13 different goalscorers (Ben Yedder, Embolo, Volland, Golovin, Maripan, Ben Seghir, Diatta, Disasi, Minamino, Akliouche, Boadu, Caio Henrique and Fofana) this season.
37 points out of a possible 57, best balance sheet in five years
At the same stage last season, Philippe Clement's men were eight points behind (29 points, 7th place) and four behind in the 2020-2021 season (33 points, 5th). We need to go back to the 2017-2018 season (41 points, ending the season in second place) to find a better tally.
With 20 points earned away from home, AS Monaco can boast of having the second-best record, on an equal footing with Olympique de Marseille and behind Paris Saint-Germain (22 points).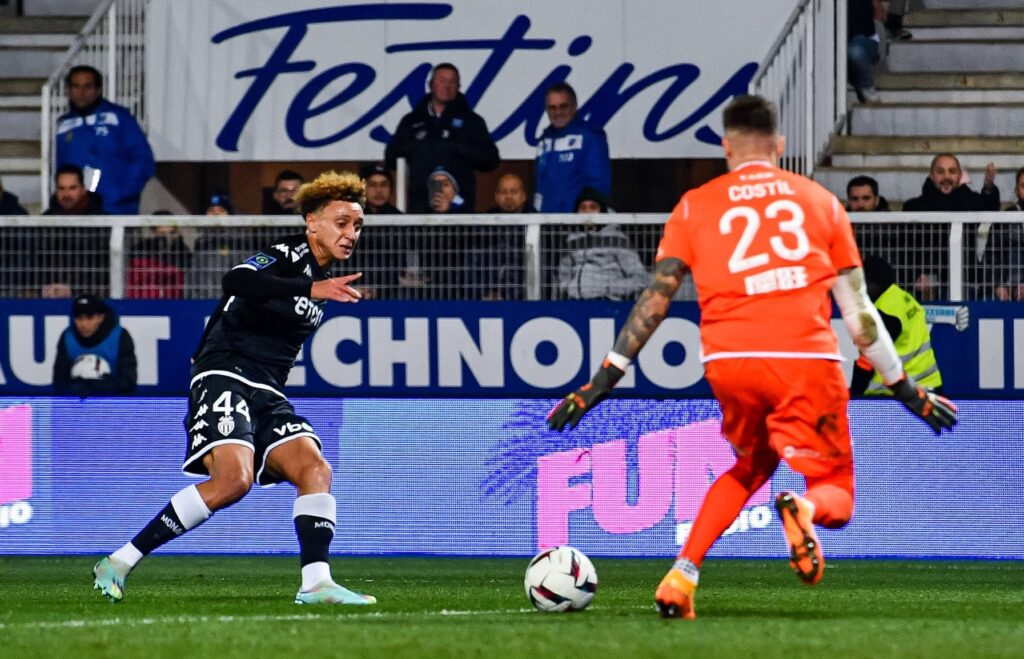 In the 14 games played since September, AS Monaco has had 10 victories, 2 draws and 2 defeats. With 11 wins, only PSG, again, has done better. In all, Monaco has conceded four matches since the start of the Ligue 1 season, the lowest number since the 2017-2018 season.
"But we can aim even higher," claims Breel Embolo. "We have a good squad, we are confident. I think we can improve on set-pieces. There are aspects we can work on and that's good, it shows we have the potential to be better."
29 games with at least one goal, a European record
Since 20 March 2022 and the win over Paris Saint-Germain, Monaco have scored at least one goal in every game they have played.
With at least one goal scored in 29 consecutive games, AS Monaco has the best current run in the five major European championships.
"Over the last few weeks, when questions were asked about our attacking choices, I answered: this is our strength," said Philippe Clement. "We currently have eight players in attacking positions. That is where our collective strength lies, because apart from the goal scorers, everyone contributes."
And with 18% of shots converted into goals in Ligue 1 this season (42/234), Philippe Clement's men also have the highest percentage in any of Europe's top five leagues.
4 games outnumbered, 10 points given away
Monaco finished outnumbered in four games at the start of the season, due to some refereeing decisions that Philippe Clement still finds difficult to accept.
"I'm not forgetting the red cards at the start of the season, which meant we were slow to get up and running," said the Monaco coach in a press conference after the big win over Ajaccio.
"We are now eight points better off than we were last season at the same time, but when I look at all the games in detail, it could have been more."
The two defeats (Lens and Troyes) and the two draws (Rennes and Clermont) at the Louis II when the team was undermanned, represent almost all the points lost at home by Axel Disasi's teammates since the beginning of the season (13 in total with the defeat against Olympique de Marseille).
---
Ambitions for the second half of the season
Five points behind third-placed Olympique de Marseille and seven behind second-placed RC Lens, AS Monaco will have their work cut out if they are to close the gap on the two rivals, who are also on record points streaks.
This season, Monaco only chalked up two points in the games involving the Top 5 clubs, compared to twelve for Lens.
The matches against their direct rivals will be decisive in the second half of the season, starting with a tricky away game at OM, who have won their last six consecutive matches in Ligue 1, on Saturday 28 January at 9 pm.
After coming third in the last two seasons, Monaco would prefer to go one better, as second place means direct qualification for the Champions League, a competition that has so far eluded ASM since the 2017-2018 season.