Continued dedication of Monegasque Red Cross at home and abroad
According to the charity, "Monaco is no doubt one of the countries with the most donations in proportion to its population."
Having just allocated 100,000 euros of its own funds to help Turkey and Syria, which were hit by deadly earthquakes at the beginning of February, the Monegasque Red Cross (MRC) presented its review of the year 2022 on Tuesday 14 February and announced its plans for 2023.
Naturally, the emergency aid for the two stricken countries was mentioned in the preamble. In addition to the 100,000 euros already made available, a further 100,000 euros were donated by the public to the Monegasque Red Cross. "We are constantly surprised by the public's response. It is always exceptional for such a relatively small community," said Frederic Platini, Secretary General of the MRC, adding that more large donations are still to come.
Over €1 million for Ukraine in 2022
The Government of Monaco announced on Wednesday 15 February that it was supporting the Turkish and Syrian Red Crescents. "According to the International Federation of Red Cross and Red Crescent Societies (IFRC), between 15 and 20 million people are affected by the disaster in both countries. The provisional death toll has now risen to over 40,000 and according to the United Nations the figure could double again. The earthquake occurred in the middle of a very harsh winter, with temperatures in some areas dropping below freezing, making the already fragile population even more vulnerable. The funds allocated by the Government of Monaco are intended to provide emergency aid to the victims cared for by the Turkish and Syrian Red Crescents, in the form of the provision of shelter, food aid and access to basic health services," the press release states.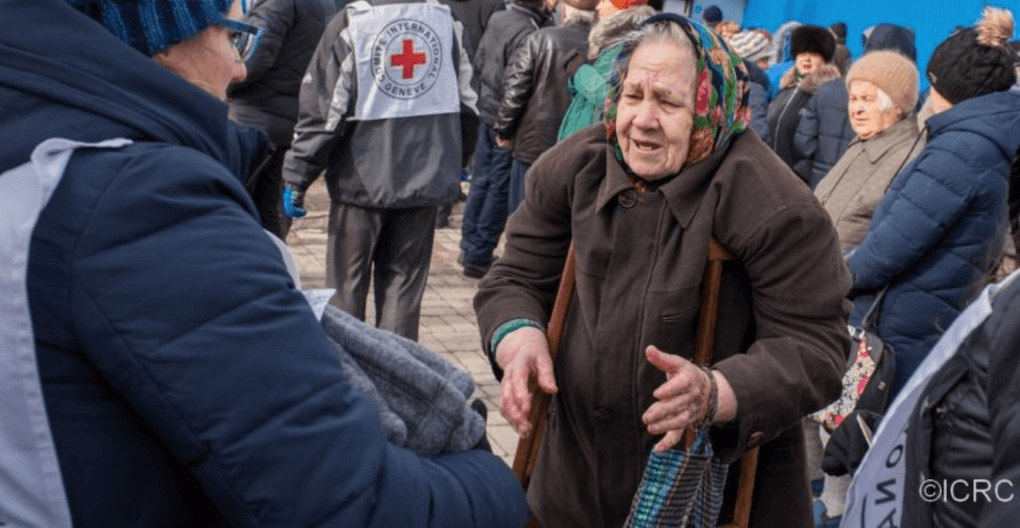 The Monegasque Red Cross was extremely active last year on the international stage, due to the war in Ukraine. "The Red Cross social department was particularly involved. I would also like to commend the efforts of the Prince's Government, which provided residence permits and places in schools for the children. We have also given French lessons… In all, more than 800 people have had dealings with the Red Cross and more are still arriving from Ukraine," adds Frédéric Platini. €1,800,000 were provided by the MRC in 2022 in response to the international emergency.
Permanent involvement with migrants in Ventimiglia
At the same time, the MRC is keeping its permanent operations running. In 2022, it was active in eight countries (Democratic Republic of Congo, Burkina Faso, Ivory Coast, Bosnia-Herzegovina, Syria, Armenia and Italy), supporting twelve international solidarity projects.
The Monegasque Red Cross says it has been working with the Italian Red Cross on the question of migrants for some years now. "We have been involved since June 2015," explains Frédéric Platini. "We have volunteers who work almost daily in Ventimiglia and in a centre for unaccompanied minors in Sainte-Agnès." Clothing and food are distributed at the border, not only to migrants, but also to others in need, such as homeless people.
First aid application to be launched
In Monaco, there was a particular rise in the number of applicants for first aid training (PSC1) in 2022. Nearly 4,000 people, including the Principality's schoolchildren, were trained free of charge over the year: "We are victims of our own success to some extent.  If you want to be trained at the Monegasque Red Cross today, you will have to join a waiting list [of about three to six months]. (…) The training courses are free of charge to the participants, but cost the Red Cross between 130 and 150 euros. If we are to keep up or increase the pace, the people we train will need to help the Monegasque Red Cross in return," explains Frédéric Platini.
Another solution is to make more use of e-learning. The aim is to train people in life-saving techniques via the Internet, in particular using tutorials posted recently on Youtube. However, a more comprehensive platform will soon be available, via an application, to enable those already trained to 'retrain' and keep their knowledge up to date. As a reminder, the Red Cross recommends 'a refresher' every three years. This platform is expected to be launched mid 2023.
Help for families, night-time danger awareness, support unit…
The MRC also gave an update on its actions in the Principality and in neighbouring municipalities, particularly in Beausoleil and Cap d'Ail. "We are helping out a lot with electricity bills, water bills, rent… We help families to break the cycle," comments Frédéric Platini.
The Red Cross also contributed to a project run by Fight Aids and Be Safe to raise awareness of night-time dangers: 2,500 anti-spike lids were provided to nightclubs this summer to prevent drinks being spiked with drugs.
A support unit was also set up last spring, for anyone who feels isolated. Trained volunteers are available Monday to Friday from 2pm to 6pm on +377 97 97 68 39.
Also of note is the creation of a day-care centre with a social vocation, offering numerous workshops for children in need, such as yoga classes and foreign language courses.
Last but not least, the MRC has not forgotten environmental issues. "We are trying to be exemplary: we have put a whole series of actions in place. All the vehicles we buy are either hybrid or electric. We have completely reviewed our energy consumption, our hygiene products… We have also set up an emissions offset scheme with the Prince Albert II Foundation. I believe we are now leading edge," concludes Frédéric Platini.
---
FIY!
The Monegasque Red Cross has an annual budget of eight million euros with which to carry out all these actions. Its main sources of income are the Government of Monaco, donations, and funds raised at the Red Cross Gala.
You can support the Monegasque Red Cross by making a donation or becoming a volunteer.