Porsche Club Monaco: sharing a common passion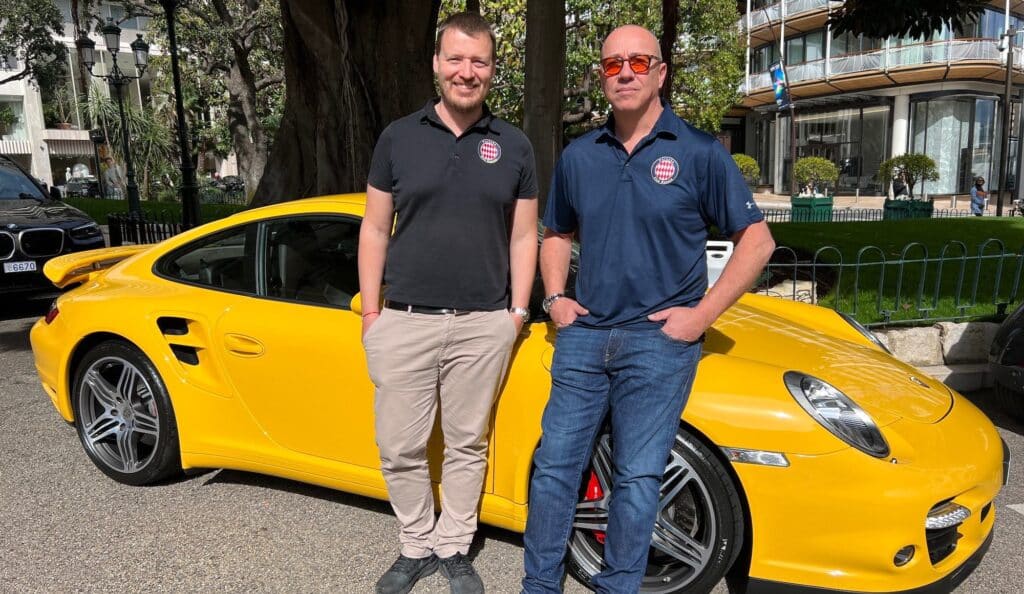 We met the Porsche Club Monaco, an organisation that keeps the fascination with the German car brand alive in the Principality. By enthusiasts, for enthusiasts. 
How to  share your passion for cars with like-minded people? The answer Enrico Caruso found was – a club! And so, the Porsche Club Monaco was founded nine years ago. "I used to love driving Porsches on my own, but I wanted to share the enjoyment with other people," explains the organisation's president and founder.
Beforehand, a visit had to be paid to Porsche headquarters in Germany. It is in Stuttgart that the decision is made as to whether or not a Porsche Club should be created, wherever it may be. "You can't call yourself a Porsche Club if you don't have an accreditation number and the official stamp," explains vice president Jean-Nicolas Rousselot. In fact the car brand even works with clubs on their logo, which is intended to be corporate, before approval and adoption. Then sharing the Porsche passion can begin!
Fostering a passion for cars
Every month, the Porsche Club Monaco organises an outing on the roads of the hinterland. All members are invited to attend, although the club limits the number of cars taking part to 20. "We follow a roadbook with 200 to 300 kilometres to cover in the coure of the day. A convoy of Porsches is formed, guided by a lead car, with a second vehicle following up the rear." The Verdon gorges, the Alps, villages in the Var… The German brand's models cover 3,000 kilometres every year on these trips.
The Club meets up for other events between trips. "Our last workshop was on brake pads and how to change them," says Jean-Nicolas Rousselot. Totally different from the outings, but equally important according to the Vice-President. "We also want to help members to  understand their Porsches better, and learn more about cars in general." Members regularly meet up for specialised workshops, sometimes on bodywork, sometimes on mechanics.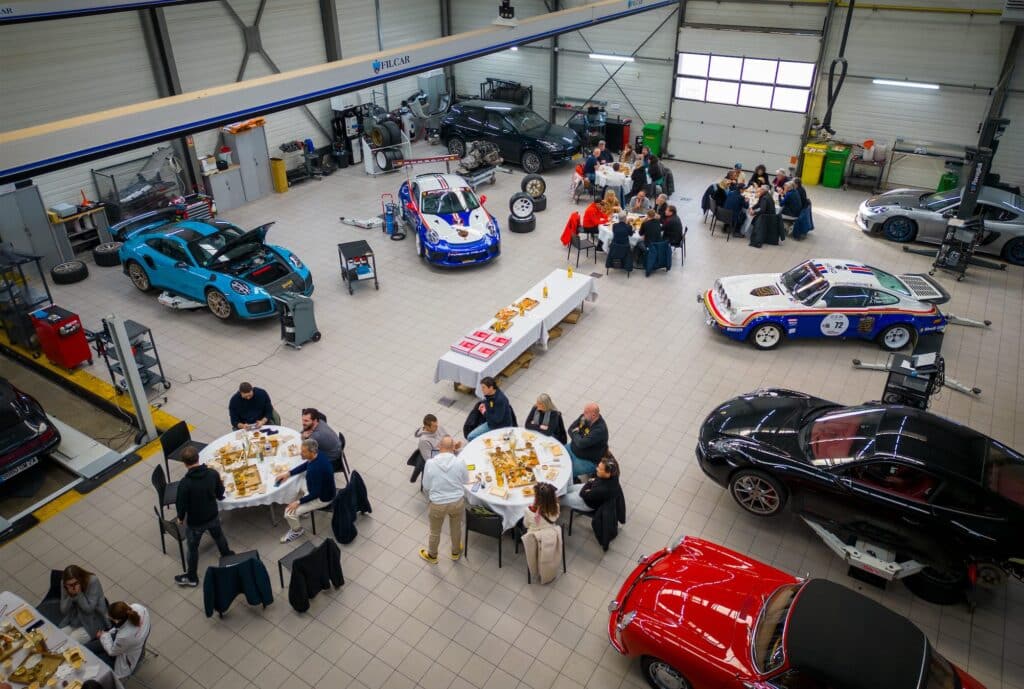 As part of the learning process, they also meet up on driving tracks. On the menu, improving how the cars are driven. Because, it goes with out saying, these cars have a lot of horsepower! In terms of its activities, the highlight for the Porsche Club Monaco was undoubtedly its invitation to visit the Porsche museum and factory in Stuttgart in October 2022, which had been delayed by two years due to the health crisis. As the club is a non-profit organisation, these activities and outings are organised in everyone's free time, including our two interviewees.
Like Porsche, like to drive
"The main thing for us is to go out and drive and share this passion (…) When we come across people who are interested in the club, that's what we tell them. If they like Porsche and they like to drive…" begins Jean-Nicolas Rousselot, "…they've come to the right place," Enrico Caruso continues.
To date, Porsche Club Monaco has 70 members, a figure that is always lower at the beginning of the year when membership must be renewed.Have they set their sights on a hundred members? "Maybe, it is feasible in 2023," smiles the vice-president. To join this (large) family, you must first be sponsored by two current members, a procedure that is common to many clubs of this kind. "What we like to do is to have a coffee with the person who has contacted us to join the club. We explain how we see things and if it's a match, they're good to go," explains the Club's founder. The annual membership fee is €250 – enough to finance a meal in the summer, a dinner at the end of the year, an AGM, and the end-of-year yearbook.
Not just residents
Of the 70 members, "50% are residents of the Principality, 50% come from elsewhere and 10% are women," we are told. The Club attracts people from over the Moncao border, particularly in southern France, but also from much further afield. "One day, I got a call from a number in French Guyana. The person I spoke to said he had a house in Grasse and he would like to sign up (smiles). He's here for two months of the year, he goes on one outing, and he loves it," states Enrico Caruso. While all enthusiasts are welcome, the one golden rule is that the outings must start off in the Principality.
The president and his friend explain that they have an "open door" policy. Which is to say that the Porsche Club Monaco regularly hosts its counterparts from France, Germany and Turkey. This is an opportunity to organise joint outings and to meet porschists from abroad .