Princely Family distributes Christmas gifts to Monegasque children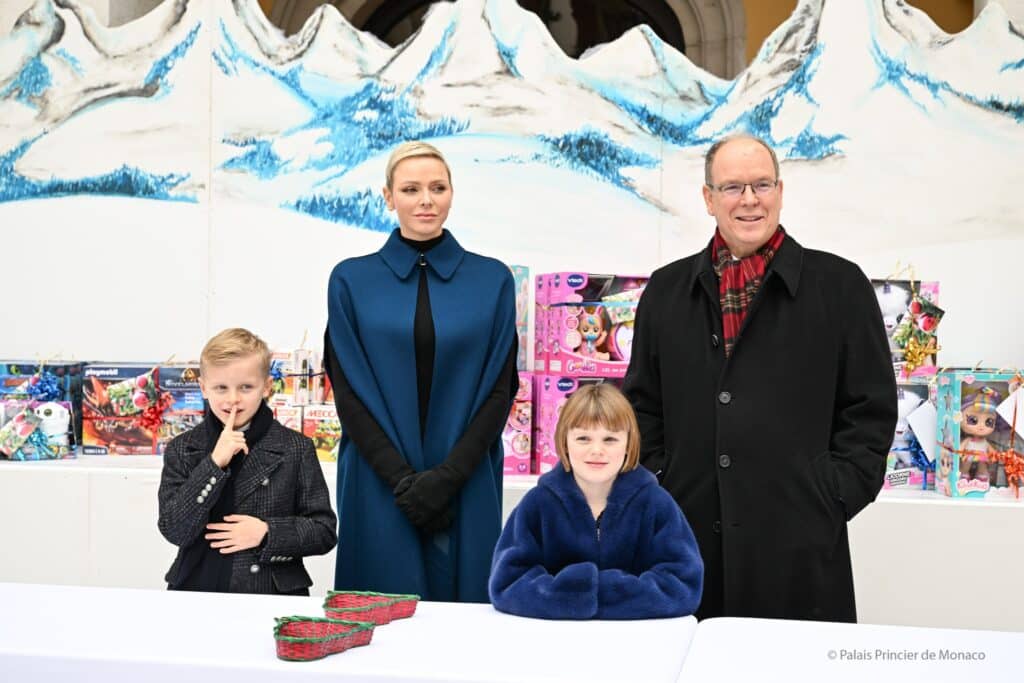 A lovely event in the Cour d'Honneur of the Prince's Palace, newly decked out for the occasion.
The atmosphere at the Prince's Palace was 'ice floe at the North Pole.' With a backdrop of snow, deer, penguins and polar bears, the Princely Family helped Father Christmas out by giving presents to the 700 Principality children aged between 5 and 12.
Princesses Charlene and Gabriella were both dressed in blue for the occasion, while Prince Albert II and Hereditary Prince Jacques wore black and red.
Princess Gabriella, with the help of her Father, and Hereditary Prince Jacques, aided by his Mother, each handed out little chocolates and many toys, such as Playmobil and dolls.
SEE ALSO: Hereditary Prince Jacques and Princess Gabriella celebrated 8th birthday this weekend
To the delight of the young guests, Father Christmas himself accompanied the children into the Cour d'Honneur. Music and entertainment were also organised during the distribution of the gifts.