Princess Charlene celebrates Foundations's 10th anniversary surrounded by prestigious guests
In her speech, the Princess thanked all those who were part of the project, and more specifically her husband Prince Albert II.
Ten years of sharing and education, reaching over a million people. Through sport, the Princess Charlene Foundation has carried out 510 projects in 43 different countries. For its tenth anniversary, Princess Charlene went to inaugurate the Foundation's new premises on the Quai Antoine I, on Wednesday 14 December.
A number of key figures came to celebrate the anniversary. Starting with the Princess' husband, Prince Albert II. Princess Stephanie, Lady Tina Green and Gareth Wittstock, the Princess' brother and Secretary General of the Foundation, were also present.
After receiving a bouquet of flowers from her brother, the Princess gave a brief speech to thank everyone: "None of these figures, these numbers of people would ever have been reached and taught, and lives would never have been saved if it weren't for people like you that support our vision, our dream. It is because of you who are here today, believing in what we do, and believing in me. I just want to thank you so much"
The Princess also had a special message for her husband: "Thank you Albert for everything, for your support, for believing in us and trusting us."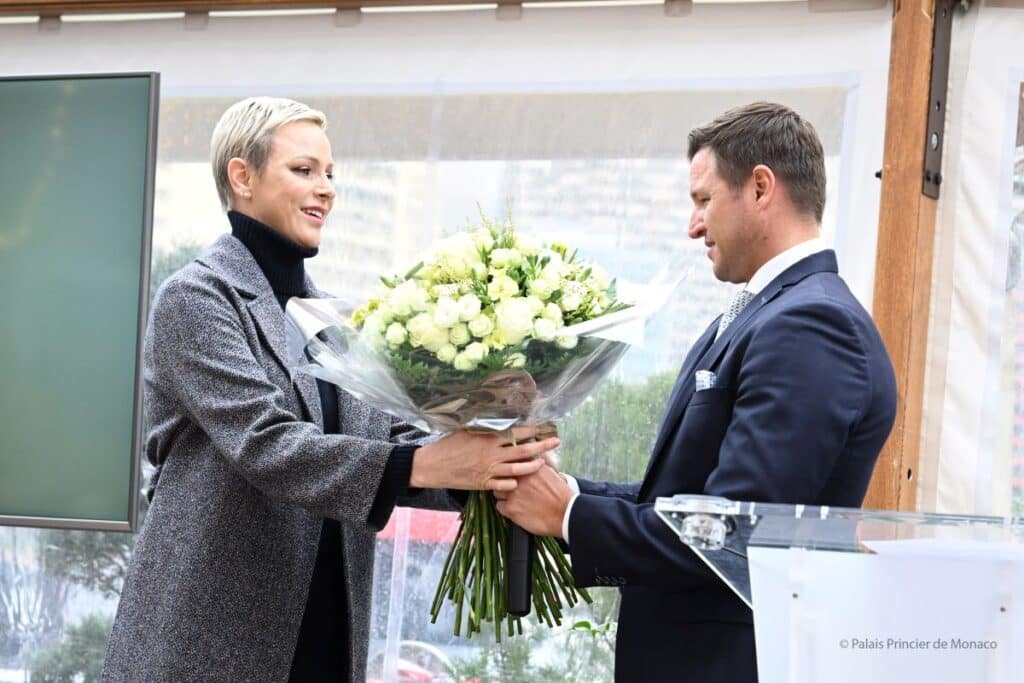 SEE ALSO: Princess Charlene talks about her children, her fight against drowning and her love of animals
As a reminder, the Princess created this Foundation after witnessing the devastating realities of drowning. To address the problem, the Princess wanted to use the values of sport to bring children together, values dear to her heart that teach compassion, inspire, give hope and unite people from all countries.
In an interview with Monaco-Matin, the Princess announced that new ambassadors should be joining the Foundation in 2023: handball player Jérôme Fernandez, gymnast Kevin Crovetto, sea rescue champion Stéphanie Barneix, marathon runner Paula Radcliffe and tennis player Stefanos Tsitsipas.