52 people acquired Monegasque nationality in 2022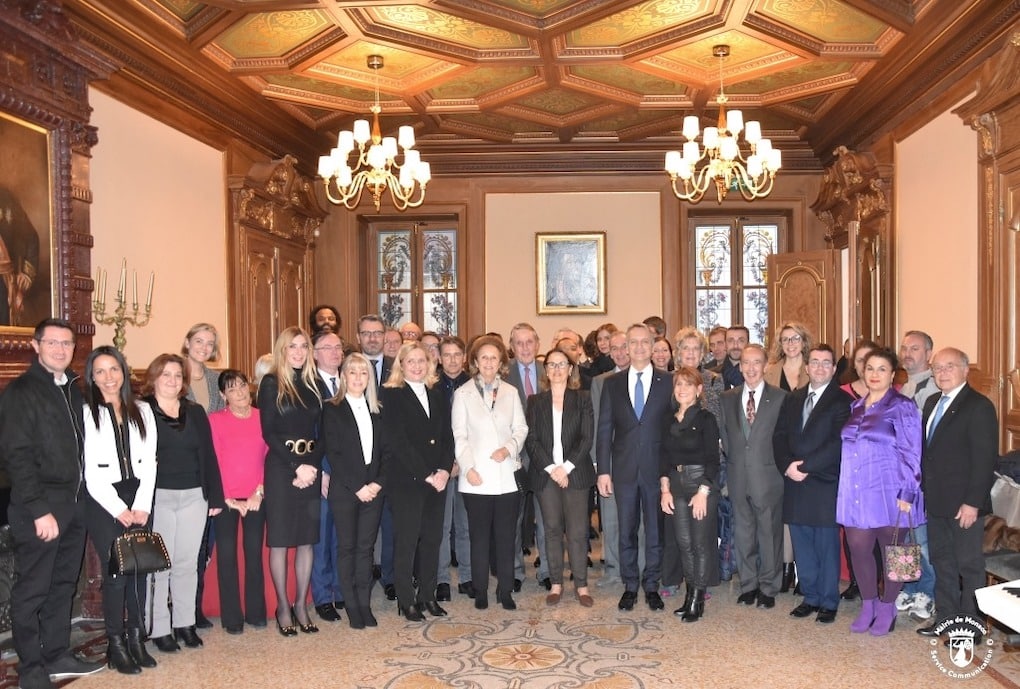 The traditional reception in their honour took place at Monaco Town Hall.
On February 9, after a two-year gap due to the health crisis, the Wedding Room at the Town Hall welcomed the 52 people who, by law or by Sovereign Order, acquired Monegasque nationality last year.
In attendance were members of the Crown Council, including its President Michel Boeri, but also the Mayor Georges Marsan, with several of his deputies: Camille Svara, Marjorie Crovetto, Chloé Boscagli Leclerq, Charles Maricic, Karyn Ardisson Salopek, François Lallemand, André J. Campana and Mélanie Flachaire, Town Councillor.
The Mayor gave a speech in which he welcomed the new citizens "into the big Monegasque family". The elected representative reminded those present that acquiring Monegasque nationality is above all about embracing Monaco's culture, traditions and particularities, but also being a member of a community that is united in support of the Sovereign and his Family.
After recounting the history of the Town Hall, the Principality's oldest institution and nicknamed the "Monegasque's home", since it provides support for Monegasques and residents at every stage of life, the Chldren's Choir from the Rainier III Academy sang the Monegasque anthem, which was taken up by all the guests.
The 52 new Monegasques then received symbolic gifts, including a reproduction of the original Monegasque anthem, a handwritten document by the poet Louis Notari, and a lithograph.
---
Acquiring Monegasque nationality
As a reminder, being born or living in Monaco is not an automatic entitlement to Monegasque nationality. A person is Monegasque if at least one of his or her parents is Monegasque at the time of his or her birth (including in the event of adoption or birth in Monaco to unknown parents). It is also possible to acquire citizenship:
By marriage, after living together for twenty years, subject to conditions.
By naturalisation for any person who has been habitually resident in Monaco for at least ten years after reaching the age of 18. The request must be addressed to the Sovereign, who judges whether the person is worthy of the favour. The person must be well-established into the economic, social or cultural community in the Principality and/or have family ties with the Monegasque community.
More details on the Government website.