Ventimiglia: a 5-star hotel and 60 high-end residences about to be built
Overlooking the town's new harbour, these new buildings promise to offer a breathtaking view of the sea.
The transformation of Ventimiglia continues and the town will look entirely different in a few years. The Marina Development Corporation (MDC) has unveiled the outline for the future residential-hotel complex, part of the final plan for "Borgo del Forte".
As stated in a press release, the complex "will consist of a 5-star hotel with 70 rooms, while the residential component will include 60 high-end flats with terraces overlooking the town's tourist port". It mentions that management of the property might be entrusted to the hotel.
This development should blend in perfectly with the surrounding lush environment, the charm of the old town and the new port. While the idea is to create "a new flagship destination on the Italian Riviera that is able to meet the needs of today's tourists", the project also has "an Italian vocation". Plenty of jobs to come! "Around 300 people will be employed in the operational phase alone," says MDC.
Major projects underway
The redevelopment of the waterfront is part of a broader project to upgrade the Ventimiglia marina, which will cover a total area of 57,000 m² and involve a total investment of €200 million by the BDF fund. It also includes the construction of the "La Rocca" restaurant to the west of the residential-hotel complex, where work began last October, and Club Italia, which will transform the Piazza Costituente into a centre of excellence for the restaurant industry.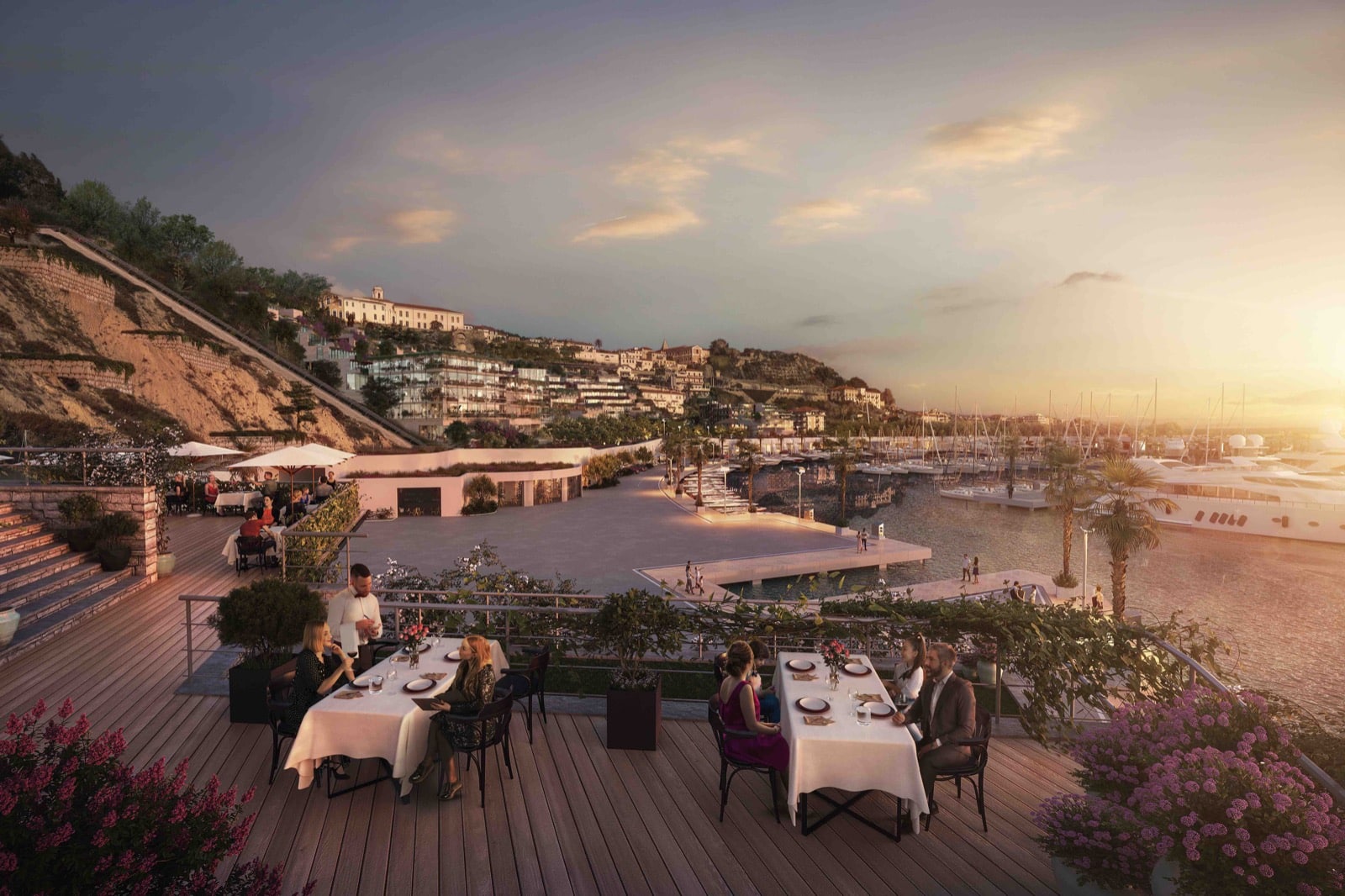 Not forgetting the "Borgo del Forte Campus" , an international campus of 30,000 m² that will be built on the site of the old Campasso railway station.
For the construction of the campus, MDC studied design proposals submitted by four leading architectural firms in September 2022 through a jury consisting of Francesca Becchi, partner of Renzo Piano Building Workshop (RPBW), Davide Dal Maso, CEO of Avanzi, and Robert Thielen, Special Advisor to the Board of the Marina Development Corporation
With its extraordinary multifunctional complex including a fully equipped sports hall, indoor pool and tennis courts, it will be open to the public all year round!